Click here to get this post in PDF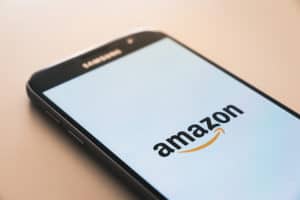 If you're going to succeed as a seller on Amazon, you should definitely have these 10 amazing tools. Not only they will help you sell better, but they'll also make the whole selling process easier. The reason why many Amazon sellers don't use – and don't even search for – any tools is because they either don't know such tools exist or they find only expensive tools. We've found 10 incredible tools that are free or highly affordable – even for beginner Amazon sellers.
1. Keepa
The simple yet useful too, Keepa is run by a former tech student and tutor from Berlin, Sascha Arthur.  Even though Keepa isn't as comprehensive and advanced as some other expensive tool resources, it's still useful for Amazon resellers. Keepa allows you to track over 700 million Amazon products and notifies you when the price for a certain product will drop. The tool also allows you to track and compare international Amazon prices. Check out Keepa to see if you need it.
2. PriceFuel
If you don't resell the products but already have a small business on Amazon, PriceFuel will help you build your pricing strategy. It will allow you to control the amount of sales you make as well as help you quickly see how much you earn from every sale. PriceFuel will automatically reprice the items you sell on Amazon based on your business strategy, letting you dominate the market. That means you can maximize your profits by altering your prices automatically based on the popularity of the products you sell. Check out this website to learn more information.
3. AMZBase
AMZBase is a free app that you can find at the Chrome Store. The app helps Amazon sellers to find products faster.  AMZBase allows you to get hold of the ASIN numbers of the items sold on Amazon, see product descriptions, and get an instant forward access to suggested websites right from the menu. There are many similar apps, but this free version works well, too.
4. Scoutify App
Being part of a suite of InventoryLab applications, Scoutify App helps you manage your FBA and Amazon inventory.  The app is best recommended for professional sellers on Amazon, as it's not cheap. One of the main drawbacks of Scoutify App is that you can't use it if you don't subscribe to the entire package.  Unless you're a beginner seller who is tight on budget, it may break the bank. If you can afford it though, the entire package is worth the investment. The interface of Scoutify App is simple and easy to use.  The app provides a connection to third-party integrations, giving you the full 360-view of the items in the store.
5. Refunds Manager
Refunds Manager uses your Amazon account Marketplace Web Service credentials to identify products, which are damaged or missing, locate orders over credited or not credited to the customer, as well as identify late returns and open the needed cases with Amazon. As soon as Refunds Manager locates all these cases, it'll manually and personally file claims on your behalf. You'll be able to track your cases from the very beginning to the end, making sure your account is fully credited the cash that Amazon should return you. Look for more information here.
6. Keyword Tool
New and even some long-term Amazon sellers often have difficulties with coming up with the right keyword suggestions for each search product. This is where keyword research tools are required. Keyword Tool is considered to be 99.99% reliable and is absolutely free to use even if you don't want to register on the website. Keyword Tool offers more than 750 long-tail keyword suggestions for all sorts of products and items. Apart from using on Amazon, you can use it to search keywords on YouTube, Google, Bing, App store, and eBay. The tool can be filtered by country to make the suggestions more relevant.  Even though Keyword Tool is very basic, it's actually an excellent way to keep on your favorites list for easy and quick searches.
7. Sonar Tool
If the Keyword tool doesn't work for you, give Sonar Tool a try. It's a Chrome extension that uses complex algorithms for a quick Amazon keyword research. Sonar Tool focuses on collating data on the items that Amazon buyers are looking for most of the time and putting that data together into a single database.  This extension is effective and handy and is recommended for sellers who have no idea what to sell Amazon to make more money.
8. AMZ Finder
If you're serious about selling on Amazon or your products are quickly sold away, you just need to have AMZ Finder. It's a highly effective review management tool provides a free of charge, auto-email plan for Amazon sellers. This means you can have about 500 free emails monthly for optimizing listings and boosting sales.
9. DS Amazon Quick View
Quick and free to install, albeit there are some charges to consider, DS Amazon Quick View is a helpful tool that allows you to add seller information and Amazon ranking to a search so that you could view a full description of the product instantly. Quick checks save you time and help you earn more. You can download an extension in a matter of a few seconds.
10. Google Trends
Stay aware of all those top trends with Google Trends. You'll find a lot of trending stories, which are fully complete with data, along with information about what's hot and what's outdated. You can even look at the items that you can't find on the list and get quick access to data. When you sell on Amazon, this tool is a must-have. Plus, the website is updated each day.
If you're looking to reach success on Amazon, these useful tools will become your handy helpers. Luckily, most of them are free, so even if you're a beginning seller, you can take advantage of the tools without spending a dime.
You may also like: How to Increase Your Sales Rank on Amazon