Click here to get this post in PDF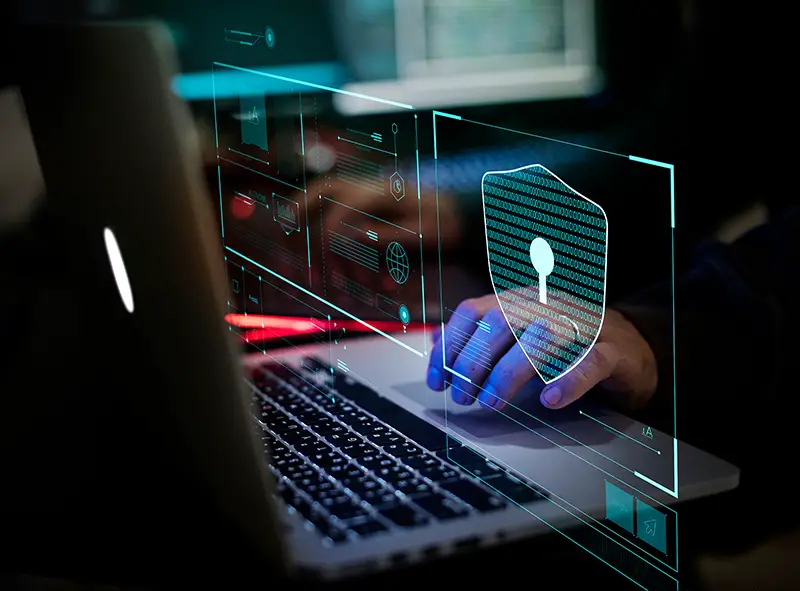 Online businesses are becoming more dependent on devices, networks, and cloud-based services. Human interference is disappearing every day. Cyber security practices should also evolve with this shifting business model. 
Some professionals believe that devices should not be trusted to ensure network security. That's what the Zero Trust approach is all about. It believes in constant verification instead of implicit trust in services and devices. This article explains all about Zero Trust to help you out with this new approach to cyber security. 
Zero Trust model in a nutshell
The term Zero Trust speaks for itself. It eliminates implicit trust; nothing can't be trusted to grant limitless access to networks. It was created by IT professional John Kindervag in 2010, and its main principle was described as "never trust, always verify." 
There is always a risk of an internal data breach in a traditional cyber security approach where users, devices, and connections within a network are considered to be secured. The zero Trust security model is created to fix this by eliminating trust from these components. In this model, nothing is secure or trusted until verified each time they request access. 
Zero Trust is a cloud-first understanding, and by not depending on any trusted perimeter, this model is able to provide secure access to remote users of a private network. It ensures complete and comprehensive security from anywhere and at any time. 
In short, the Zero Trust approach offers a straightforward solution to network protection. It repeatedly verifies and validates every user and device of a network before granting access. This approach guarantees complete cloud and on-prem security without complicating the structure. 
Protect your company network with always verify approach
Traditional cyber security services believe that once a device or user is accepted into the corporate network, it should always be trusted and conduct operations without verifying itself again. 
However, Verizon's report reveals that trusted users or devices in networks account for 22% of the data breaches. This is a clear indication that no one or nothing should be trusted without any questions, even if they are inside the network. 
That's where the always verify approach comes into play. It mandates every component of a network to verify itself before accessing any part of the corporate network. Let's say you specified certain access levels for different network categories. In this case, Zero Trust will keep unauthorized personnel away from restricted resources since they won't be authenticated. 
Thus, Zero Trust ensures that the end-users don't scroll through the network without being verified and authorized, keeping sensitive data safe from being copied, used, or sent to third parties. 
Implement the latest verification methods with Zero Trust 
Zero Trust security takes verification from physical data centers to the end-users and their devices. There are several ways of verifying an employee or computer before granting access. This means that you can have layered security with multiple checkpoints. 
One of the best features of the Zero Trust model is identity-based validation. With the help of the technology, companies can set up strict policies on validation and authenticate users from every possible location, device, or even public Wi-Fi. 
Verification doesn't stop there, though. You have more than enough tools such as biometrics like fingerprints, SSO, and 2FA that you can implement any part of your network. Most of these methods require more than stealing the user's device or getting hold of the login information to hack into the network. Thus, they provide almost impenetrable security. 
Treating every user and device as potentially hostile sources makes your cyber security system more aware and ready against any cyber threat. Without a Zero Trust security model, your corporate data is almost completely vulnerable to insider threats. Not to mention compromising the whole network in case of a breach in one of the computers. 
In essence, Zero Trust relies more on identity verification rather than environment or network-based security precautions. This makes remote access more secure than ever and gives companies an opportunity to protect corporate networks worldwide. 
Conclusion: Implement Zero Trust to ensure network security 
The business world is migrating to the cloud and using more applications for their operations. Plus, now we have the remote work model where endpoints are everywhere and increasing in number. 
These developments require a holistic approach to cyber security in which nothing can be implicitly trusted. Zero Trust roots from this understanding and verifies every micro element of a corporate network before authorizing access. 
Long story short, if you want to ensure complete network security in a hostile environment like this, your security system should consider every source as a potential threat. Zero Trust is the most reliable way to adopt this approach and protect corporate data. 
You may also like: 5 Easy Steps to Massively Increase Cyber Security
Image source: Shutterstock.com