Click here to get this post in PDF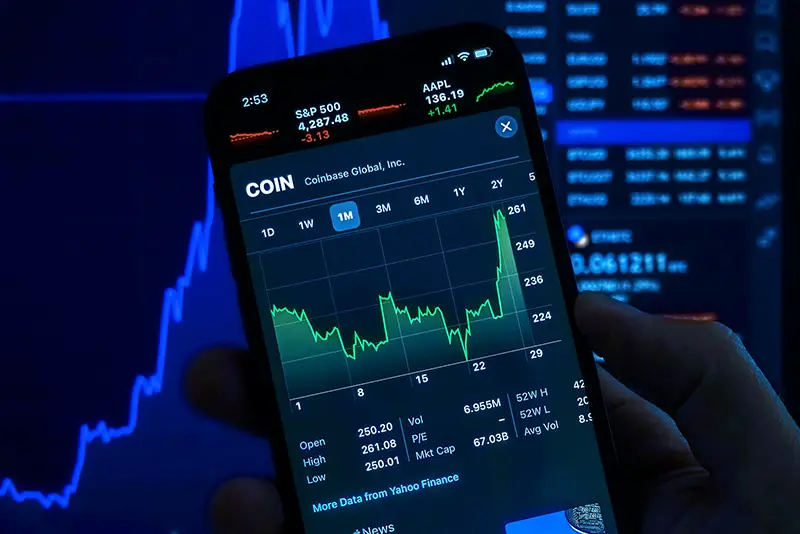 Investing in cryptocurrency and trading is becoming more lucrative with each passing day, primarily because everyone is raving about getting 2x or 3x of their investment. While these "success stories" are true, using the right trading software is important to ensure you are getting precise insights into the crypto trends.
It's needless to say, there are never-ending opportunities to gain immense profits in the crypto market, but there are multiple security issues and scams to be wary of. In fact, one phishing scam went on for three years and cost $100 million of a cryptocurrency scam. Having said that, if you want to trade cryptocurrency while staying safe from hacks and phishing scams, we have some security tips that might help! Also, click here to visit one of the most secure trading platform to date.
Check For Fake ICO 
ICO is the initial coin offering, and they are pretty common when you start trading and investing. This is because the ICOs are focused on people with minimal crypto knowledge, and many fall into the trap because of higher returns on investment and cutting-edge technology. However, this is the point where a trader gets scammed, and if you don't educate yourself about the red flags, you will end up becoming a statistic. So, when an ICO is offered, you can check the following elements to identify the fake ones.
Look for the team member profiles on the website and make sure to have ample information about the staff and founder. When you find the team members, check their social media accounts or LinkedIn accounts 
Search for the whitepaper and see if there are reliable sources mentioned in the whitepaper. In addition, a reputed ICO won't shy away from adding its implementation roadmap and financial model 
Don't forget to ask for code or samples that are already uploaded to the repositories. If they cannot show the codes or samples, it simply means they haven't worked on a single project, and that's something you must keep in mind 
Keep An Eye On Account Activity 
This is the biggest mistake made by beginner traders – they just don't keep an eye on their account activity! 
It's critical to make an audit of the wallet, logins, and related accounts that have information about the crypto assets. If you don't make auditing a regular activity, you are simply welcoming the hackers. So, start by checking the email to see which platforms you've signed up to, and take a note of it. When you've complete insights into the accounts, it will help monitor the activities, and you can take immediate action if something seems suspicious. 
Two-Factor Authentication 
If you are a social media user, you would know how much security two-factor authentication adds to your social media accounts, and the same goes for crypto trading. This is because it adds an additional layer of security to the accounts. You can opt for Google Authenticator App as it can be used on any device and doesn't need an internet connection to work. Also, when using third-party apps for trading, it's best to restrict access to API keys, so no unauthorized person will gain access to the account. 
Stop Putting Your Money In The Exchange 
Various crypto exchanges have become the victim of security attacks and phishing attempts, which resulted in compromised user accounts. This is why you don't have a guarantee that your coins are safe on the crypto exchange platform. Instead, invest in a private wallet (a cold wallet is much better as it has a secure element chip to secure the API keys).
Identify Phishing Emails
With each passing day, hackers are becoming more and more intelligent, especially regarding phishing information. For this reason, you need to improve your vigilance whenever you receive an unknown email, especially the one with external links. In the majority of cases, these emails are designed to create an appearance of legit companies and can be challenging to identify. 
So, before you open the link, check for the domain name because legitimate companies will always have their domain name with the email address. Secondly, if an email is asking you to enter or confirm personal details, it's something to stay careful about. Lastly, you must not use the communication form added in the email. 
Wrapping It Up
Crypto trading has become everyone's favorite hobby, especially the ones who want to make quick money. However, they hardly care about the security standards, which is why they end up getting scammed. Having said that, the tips mentioned in this article should help optimize secure trading! 
You may also like: Why You Need Crypto Margin Trading
Image source: Unsplash.com