Click here to get this post in PDF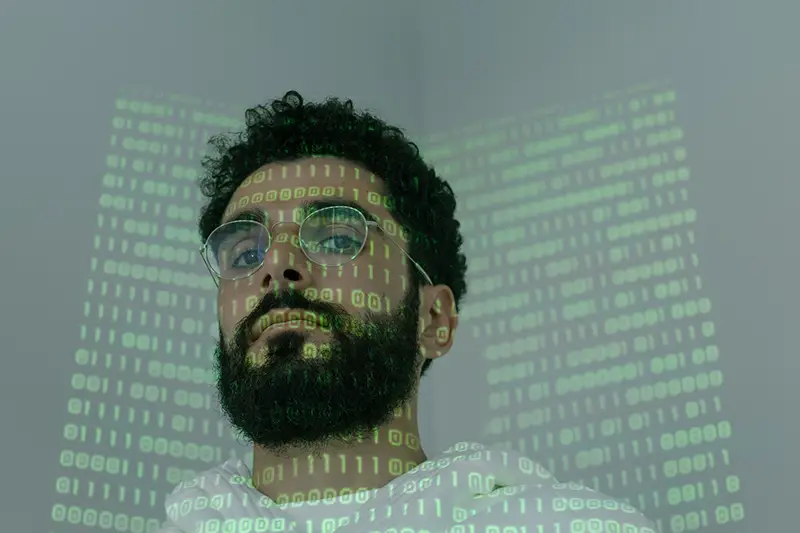 The internet — we can't live without it but it's not always good for us. With increasing technological advancement comes the threat of identity theft and many other malicious, damaging practices.
Identity theft is a dangerous and common type of online crime in which a person's personal or financial information is stolen and used without their permission. Identity thieves use this information — which typically includes a person's name, date of birth, address, and more — to apply for credit cards or loans, raid their bank account, file a fraudulent tax return or health insurance claim, or simply sell onto someone else on the dark web.
The damage of this kind of attack can be severe and irreversible — which is why it is so important to use all the tools at your disposal to protect your identity online. 
Here are just a few of the many different ways in which you can protect yourself from the actions of online criminals:
1.      Password-protecting your devices is a must
It is essential that you secure your mobile, laptop, tablet, computer, or any other device you use with a password. Without a password, you become a prime target for hackers. If your device happens to fall into the wrong hands and is not password protected, your information is completely up for grabs.
2.      Use a password manager
Many people have fallen into the bad habit of using one password to secure all of their accounts. This is extremely dangerous. If you are hacked, the online criminal will have the login information to all of your other online accounts.
A password manager can create strong, secure and unique passwords for all of your accounts and store them in an encrypted vault. You will only have to remember one password — that to the password manager — and can be confident that your information is protected against opportunistic hackers.
3.      Always have a record of your transactions and credit reports
It is highly recommended that you keep a record of all your online and offline transactions. If you identify an unusual transaction, report it immediately to your bank and possibly the police. Regularly monitor your bank statements and apply for credit reports once a year to make sure that online criminals have not used your information for their financial gain.
4.      Never go without a VPN
What is VPN? A virtual private network (VPN) creates a secure connection to the internet via an encrypted tunnel. Once connected to a VPN, your information is completely hidden from prying eyes including cyber criminals, your internet service provider, and government agencies.
A VPN is a must in any situation but particularly if you are using public wi-fi. These connections are often unsecured and regularly monitored by online hackers who are looking to intercept and steal personal information. By encrypting your data, a VPN prevents this from occurring and is therefore the number one tool in your identity-protection arsenal.
5.      Install antivirus and online security programs
If you are accessing the internet without security software, you are simply asking to be hacked. These days, security software providers can provide you with comprehensive protection against top online threats. This includes viruses, malware, ransomware, webcam hacking and more. Security software should be installed on all of your devices — including your phone — and regularly updated to protect against ongoing threats.
6.      Dark web monitoring can save you from further damage
While some online criminals might use your data personally, others opt to instead sell it on the dark web. A hidden corner of the internet — accessible only by a special browser — the dark web has developed a reputation for being a haven of illegal activity. This is partly true, with the dark web featuring many websites and forums where cybercriminals sell personal data obtained through data breaches.
Once on the dark web, it's near impossible to have personal information removed. However, dark web monitoring is an essential tool that will let you know if your name, email address, login credentials, or any other type of personal data is found on dark web forums. You can then take steps to mitigate the damage — including informing the authorities and your financial provider.
When it comes to online security, it's always better to be safe than sorry. We live in a digital world, and with that comes a responsibility to protect ourselves online. Arm yourself with the latest security tools and programs so that you can browse, stream, shop, and chat with full confidence that your information is protected.
You may also like: 5 Ways To Strengthen Your Cybersecurity Defences
Image source: Pexels.com