Click here to get this post in PDF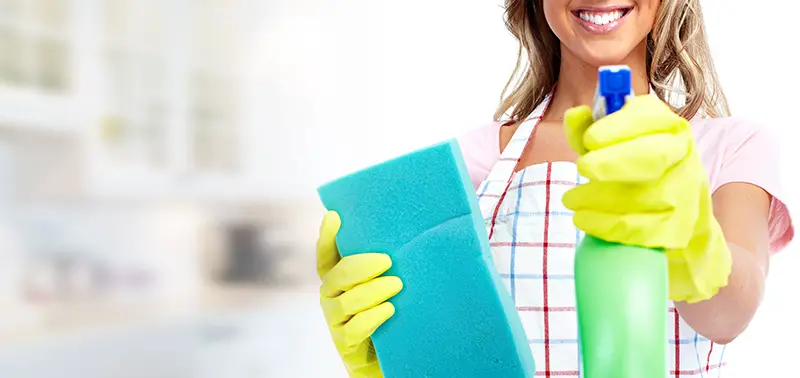 For most people, cleaning is probably the last thing they want to add to their to-do list. But the addition of fragrances to most cleaning agents these days has perhaps motivated them to free their homes from dust, clutter, and germs, preventing significant property damage and minimizing health hazards.
Like diffusers, air fresheners, and candles that can transform your abode with lingering scents, cleaning agents ingredients include fragrances that make them fragrant and attractive. Unlike candles, wax melts do not evaporate with use. Instead, their fragrance will die out, which lets you know that it's time to replace them. Fragrance companies have developed ways to incorporate different scents into these products.
As technology progresses, manufacturers offer modernized cleaning solutions and sophisticated fragrances. Although these aromas can't leave a long-lasting impression, they can make cleaning more appealing and fun, as well as add a perceived benefit to household cleaning products.
How Fragrances are Added to Cleaning Products
Adding fragrances into cleaning products is often done using two different methods. First is the use of synthetic fragrances, usually involving the application of strong scents to intentionally give an appealing smell to a product. The second method is by using masking fragrances to conceal the unpleasant aroma of other ingredients (e.g. rotten eggs).
If you come across cleaning products labelled as "fragrance-free", these merchandise contain low concentrations of essential oils to conceal the pungent odor of certain chemical ingredients.
7 Scents for Household Cleaning Products That Attract Buyers
If you are searching for scents that appeal to homeowners and cleaning companies so you can use it on your next product, here are some popular choices.
1. Forest rain
This is a floral watery green fragrance that evokes the primitive freshness of a forest after it rained. It has top notes of fresh citrus, bright casaba melon, and succulent mixed berries. It is followed by the cool blooming jasmine, fresh water lily, musky rose petal, aromatic fern, and the earthy scent of wet forest moss. It culminates with the aroma of pleasing sandalwood and sweet vanilla musk base.
2. Fresh breeze
This is a fresh, refined scent that allows you to recall the cool breeze of summer and the gentle winds in a garden with fully bloomed flowers on sultry nights. It opens with a top note infused with citrus-apple tinges. It is followed by a floral middle note of cool, sweet jasmine, lemony geranium, aromatic rose, long-lasting muguet, and green cyclamen. The scent is completed with a woody, powdery, musky base note.
3. Green bamboo
This green fragrance embodies the scent of a clean, tropical rain-forest at dawn. It opens with a fresh, natural air tinted with ozone. Its middle note is composed of intoxicating, sweet night-blooming jasmine, smooth yet strong mossy greens, and clean muguet. It finishes with a rich, musky, warm, woody, and earthy twig-cedar-like base note.
4. Lavender orchards
This herbaceous aroma arouses a morning wrapped in the refreshing breeze of autumn. It opens with a fruity, crisp apple that flows into a clean lavender heart note and a rosy geranium. It finishes with a sweet, strong, woody, warm, musky, and earthy ginger-root base note.
5. Citrus nectar
This charming scent induces the feeling of spending an exotic splendor night in a tropical setting. It opens with an alluring scent of lemon, juicy and soft tangerine, exotic mandarin, soothing grapefruit, and ethereal apricot nectar. Its middle note is composed of sugary freesia, enchanting pikake, and refreshing water-lily, and a base note of musky and delicate driftwood completes the fragrance.
6. Lush lemongrass
This herbaceous aroma opens with top notes of sweet orange, zesty lime, energizing lemon grass, and grape-like muscadine. It is followed by a tropical petitgrain, uplifting lavender, and green cyclamen. It ends with a sage-like, woody base note.
7. Sea blossom
This scent is positively associated with the ocean's salt air and delightful breezes. It opens with a herbaceous buttery, green water chestnut, followed by a fresh, floral lily-rose middle note, and finishes with an earthy and musky wood driftwood base note.
The Future of Scented Cleaning Agents
The different fragrances infused in cleaning products are here to stay. It is believed that the desires of a more diverse, younger consumer base of tomorrow can have a huge impact on the ingredients used in household products of the future. Lots of new offerings in grocery stores and other retail outlets are expected.
Tech advancements and taste may alter the backdrop of the smell of clean, but Bell Flavors And Fragrances in Dubai and other fragrance companies in the world will definitely be prepared for these changes. 
After all, they are equipped with knowledgeable researchers, chemists, and other staff, along with the latest innovations in extraction and quality control technology, headspace analysis, mass spectrometry, gas chromatography, and distillation. Such expertise and tools will capture the real essence of natural products and make sure that fragrances are suitable for different bases.
So, if you are a product development manager, a brand owner, R&D manager, or procurement manager, partner with a world-class company that offers customized solutions for the household cleaning sector. Let them know of your company's ideas and dreams to create a cleaning product that is unique and attractive to customers today and tomorrow.
About the Author
Lamia Rochdi is the Marketing Manager at Bell Flavors & Fragrances EMEA. A successful family-owned business, Bell's core competencies include customized solutions for the food and beverages industry, the household and personal care sector, and the perfume industry.
You may also like: Magnetic Rigid Packaging: Defeating the Competition
Image Source: Shutterstock.com