Click here to get this post in PDF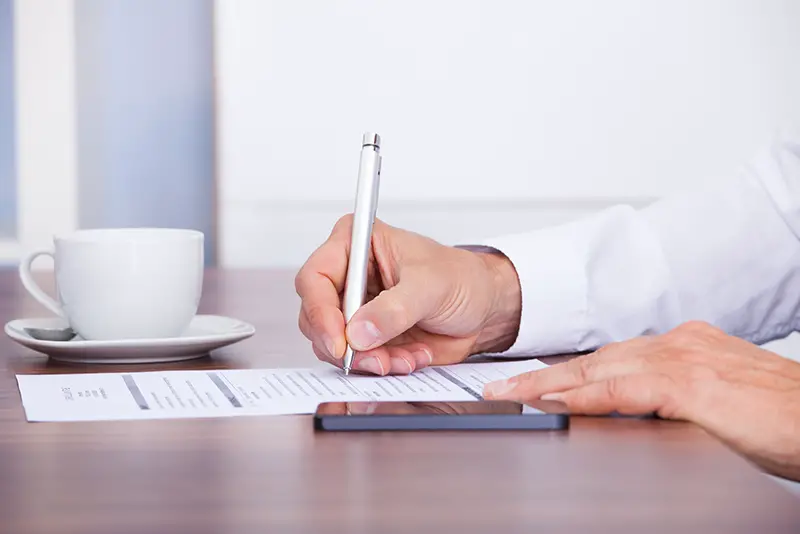 Many people dream of landing the perfect job for them. Aside from paying well, the people working their dream jobs are happy. One could see why many aspire to land that dream job. Of course, with perseverance, you'll be able to get the job you truly want. However, to do that, you should first come up with your resume.
Writing a resume can be daunting, especially when trying to make yourself stand out from the crowd(because you're not the only one looking for that dream job). It's hard to know where to start and what should be included. But don't worry; we have you covered. This article will go through the key elements of creating a professional resume that makes a great first impression. 
Start With the Basics
Before you even begin writing your resume, you need to have your basic information ready. This includes your name, contact information (email address and phone number), education history (including degrees and certifications), and work experience (including job titles and dates). Having this basic information prepared ahead of time will make it much easier for you to compile your resume quickly. 
Brainstorm Accomplishments and Skills
Once you have your basic info ready, it's time to start thinking about any accomplishments or special skills that make you stand out from other applicants. Think about projects or tasks that you have completed in past jobs that made an impact on the company or organization. 
This could include anything from implementing a successful marketing campaign to developing an innovative workflow process. Make sure these accomplishments are relevant to the job you are applying for! If you want a resume done for you, you could also opt for resume writing services. Provide them with your accomplishments, skills, and other pertinent information, and they'll get the job done for you!
Write Truthfully, Clearly, and Concisely
When writing your resume, make sure each section is easy to read and understand by using clear language and avoiding long sentences or paragraphs whenever possible. Also, remember to keep each section focused on one particular topic. 
For example, if you're discussing your educational background, focus only on education-related topics such as courses taken or awards won at school instead of going into detail about past jobs or volunteer experiences unrelated to education. 
Also, many people often find that a flowery resume filled with half-truths and "almosts" can impress employers. Don't believe this, as it'll only turn them off. You wouldn't want your employer catching you off guard during the interview when they ask about the extra details you put on your resume. 
There have been countless times wherein an interview catches an applicant lying during the interview because of this. Avoid the hassle and be truthful with your resume. Even if you aren't caught, avoid the lies and fluff, and only include truthful, relevant details in your resume
Proofread! 
Once you have finished writing your resume, make sure to thoroughly proofread it before sending it off! Even small typos can be enough for some employers to discard an application immediately, so double-check everything before submitting it! You may also want to ask someone else—a friend or family member—to look over your resume just in case there are any mistakes missed during the proofreading process.  
Conclusion
Whether it's been years since you last wrote a resume or if this is the first one ever written – writing a professional resume doesn't have to be intimidating! Just follow our simple steps outlined above, and with a little bit of effort and attention to detail, you'll be able to create an impressive document that will get noticed by potential employers–making it much easier for them (and yourself) when deciding who should get called in for an interview! Good luck!
You may also like: 7 Mistakes to Avoid When Writing a Resume
Image source: Depositphotos.com