Click here to get this post in PDF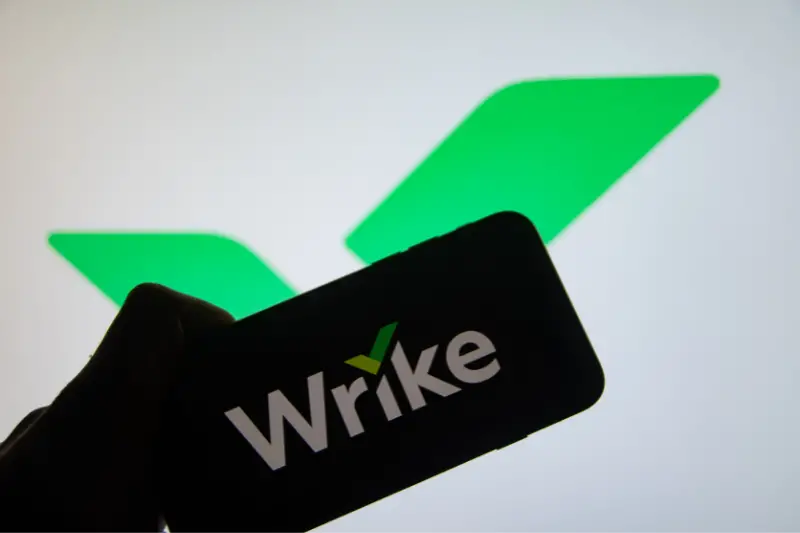 Have you tried a software program for work management yet? If not, you aren't supposed to wait much longer but find the most suitable solution for your business.
Wrike is a sought-after solution that comes with an extensive feature set. It assists companies in gaining sufficient visibility into their work and projects. Nevertheless, businesses in search of a platform with more features, such as billing, quoting, and time tracking, should look for another fit. 
There is an array of Wrike alternatives to take into account. 
The following alternatives are among the most well-known tools. 
Basecamp
Basecamp is a popular software alternative to Wrike, which provides a modern interface and useful team collaboration features. It can manage the work of multiple users and offers message boards for discussing new ideas. This tool features project performance reports, in-app team collaboration, email and desktop notifications, etc. Basecamp also offers a separate dashboard, which is shown to clients. It's completely free for students and teachers. 
ActiveCollab
ActiveCollab is another Wrike software alternative that helps teams stay organized when email communication isn't enough to satisfy a company's communication needs. Some of the top features involve invoicing, time tracking, Kanban cards, planning timelines, and others. The following link, https://en.wikipedia.org/wiki/Kanban, provides a better explanation of the origins, operation, and types of Kanban systems. 
Furthermore, team managers can create tasks with deadlines and multiple users. Users are also offered a shared team calendar for the purpose of collaboration. ActiveCollab is particularly useful for collaboration purposes with handy functions, such as collaborative text editing and mentions. The cloud version is available to users for $25 a month.
ProofHub
ProofHub is an all-in-one project management and team collaboration tool that comes in as the best alternative to Wrike. ProofHub offers users a plethora of project management features – from intuitive task dashboards to built-in time tracking to custom field reporting, and many more. This tool lets you manage multiple projects simultaneously and provides you with multiple task list views for wide visibility of project progression. 
Powerful collaboration features such as Discussion, Notes, Comments with @mention and built-in chat ensure that team members are on the same page. The cherry on the cake comes in the form of its flat pricing. This means there is a possibility for adding as many team members as needed without any additional charges, making the tool suitable for teams of all sizes.
Favro
One of the greatest apps for organizational flow is Favro, helping organizations make products and services that are game-changing. Users can plan projects of different sizes with incredible ease, as well as track progress at every level. Favro offers built-in support for Scrum and Kanban. Most importantly, it's highly customizable, allowing everyone to plan their progress and track it in a unique way to meet their goals.
Another specific feature of Favro is the decentralized design, which makes the app scalable to any number of teams, ranging from startups with a single team to large corporations with hundreds of teams. Favro users can build powerful reports that collect data from various teams. Consequently, companies can continuously improve their method of work. 
Insightly
Insightly is another alternative to Wrike, offering a set of business and project management features. There are numerous companies similar to Wrike that share similar features. Insightly helps users to manage contacts, leads, partners, vendors, organizations, and suppliers. 
Additionally, team managers can track project activity alongside performance. Business owners can look at their companies from different angles by using the activity sets, task dashboards, reports, and other features. The greatest thing about Insightly is that the tool is tailored for any experience level, ranging from first-time customer relationship management users to experts in sales. 
Copper Project
Many companies opt for Copper Project as an alternative to Wrike. It's an affordable and indispensable executive tool whose aim is to simplify work processes. It offers various templates for projects, along with task views. It has a file-sharing feature and task timers. In terms of pricing, Copper Project can be purchased for $49 per month. 
Advantage
Advantage is a special software program designed to offer an excellent user experience. It automates work, manages expenses, tasks, and media, and provides detailed forecasts and reports. Client and prospect activities can be managed as well. Advantage is the best tool for agencies. Pricing isn't universal, and it's received upon request. 
Airtable
Another popular alternative to Wrike is Airtable, which combines database and spreadsheet features. Teams use it to organize their work in a specific way. Users are offered an array of features that they can match and mix to create the ideal workflow. They have access to templates created by industry experts. 
Moreover, Airtable offers mobile and desktop applications that make editing and commenting convenient in real-time. Any changes made to documents and projects are immediately synchronized across devices. Users can take advantage of the filtering and sorting options that provide them with the freedom to arrange their work in the way they find convenient.
The most appealing aspect of Airtable is the ability to handle any type of content, such as attachments, checkboxes, text notes, barcodes, and many other content forms. Consequently, it offers everything that companies need to remain organized. Companies can use Airtable's plans free of charge or pay $10 monthly for the premium version, provided they pay annually. 
Teamleader
Teamleader is the best solution for customer relationship management, project management, and invoicing. All contacts can be managed from one place, which provides a chance for building better relationships. Scheduling and tracking meetings have never been easier. 
Furthermore, invoices are sent automatically and without too much effort. Their status can be tracked instantly. Businesses whose main focus is providing excellent customer service would appreciate the fact that customer questions are handled rapidly, which in turn provides a remarkable customer experience. 
Projects can be managed with just a single click to facilitate the job of managers. This tool makes sure calls are made and recorded from the CRM just by using your internet connection. 
Clickup
Clickup is a platform for managing projects that place the focus on efficient management of tasks. The customizable features of this versatile tool make it a perfect fit for teams that wish to keep all tools available on a single platform. There are three different views and fifty-two customizable features for every project. 
"Smart Estimates" and "Smart Search" are features that improve productivity as time goes by. Clickup features a beautiful design and an amazing user experience. It's available for free for up to 100MB, while the premium version costs $5 per month. 
The bottom line
Every tool comes with its own set of features, high security, regular updates, and a short setup time. 
What more can you ask for in a tool? 
You may also like: 5 Benefits of Performance Management Software
Image source: stock.adobe.com