Click here to get this post in PDF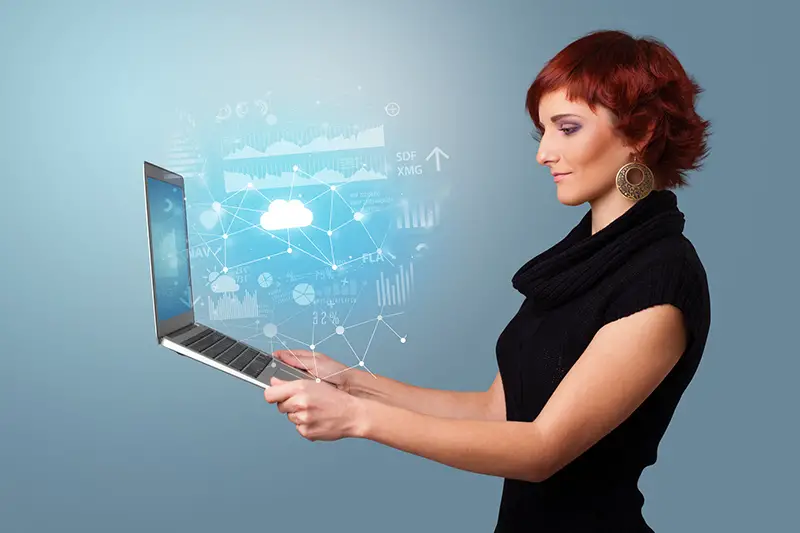 At present, every HR professional is aware of Human Capital Management (HCM) technology. By choosing the appropriate HCM technology, a human resource professional can streamline different HR processes that save plenty of money and time for the company. With modern business technology, regulation, and the environment, the employer not only has to pay wages to the employees, but they also have to handle employee's data and keep a record of it. To accomplish this task effectively, organizations have to use Human capital management technology. So at present, cloud-based human capital management technologies are in high demand.
There are several advantages of using cloud-based HCM technology. Some of the advantages are security to employee data, tracking employee life cycle, and updating hardware and software regularly. There are three most popular HCM solutions used by majority organizations, are: 1)Workday HCM 2)SAP SuccessFactors 3) PeopleSoft HCM. They offer a broad range of HCM features to all sizes of enterprises. The common features are payroll, recruiting, talent management, and compensation. Nowadays, most companies are using Workday HCM to handle their workforce performance and objectives. So, the demand for certified Workday professionals is enormous. Individuals who want to start a career in the Workday domain join our Workday training. This Workday vs SuccessFactors vs PeopleSoft article illustrates a comparison between this three HCM software on the basis of different parameters, which helps enterprises take the appropriate decision on using the HCM software. 
What is Workday?
Workday is the cloud-based software provider developed for managing human capital management, financial management, and enterprise resource planning applications. It is ideal for large and medium enterprises. Workday HCM is useful for performing functions like human resource management, talent management, and payroll management.
What is SAP SuccessFactors?
SuccessFactors is an HCM solution of SAP that organizations of all sizes use. Enterprises use SuccessFactors for managing different HR functions like people performance, learning activities, recruitment, and business alignment. It is built on a SaaS model and serves organizations in over 60 industries.
What is Oracle PeopleSoft?
PeopleSoft is a blend of software applications that provides larger companies and organizations access to human resources services. PeopleSoft HCM emphasis how you can better handle your organization's workforce by analyzing employee efficiency and dealing with talent management requirements. 
Workday vs SuccessFactors vs PeopleSoft
The Workday, PeopleSoft, and SAP SuccessFactors are the HCM software systems most organizations use. Workday is a popular Software-as-a-Service (SaaS) enterprise software that provides blended financial capital management, human capital management, and other solutions for the present companies. SuccessFactors is an HCM software solution developed to simplify HR functions and handle your workforce. PeopleSoft includes various features that handle financial management, human capital management, and supply chain management. Some of the essential differences between Workday HCM, SuccessFactors, and PeopleSoft are as follows:
| | | | |
| --- | --- | --- | --- |
| Basis of Comparison | Workday HCM | PeopleSoft HCM | SuccessFactors HCM |
| Suitable companies | Workday HCM is suitable for medium and large-size companies. | PeopleSoft HCM is suitable for medium to large size companies. | SuccessFactors HCM is suitable for companies with a global presence. |
| User Interface | The user interface of Workday HCM is user-friendly and intuitive. | PeopleSoft HCM user interface is not as user-friendly as the Workday HCM user interface. | SuccessFactors provides an improved and tailored user interface. |
| Payroll Management | The payroll functionality of Workday HCM is limited to countries like the United States, the United Kingdom, Canada, and France. | PeopleSoft HCM provides payroll functionality globally. | SuccessFactors provides payroll functionality in over 40 countries. |
| Human Resource Management System (HRMS) | Workday HRMS comprises task management tools for workflow management HR professionals and org charts.  | The PeopleSoft HRMS tracks the hiring process, manages timesheets and employee information. | By using SuccessFactors HRMS, HR professionals can edit and view the company org charts. HRMS also allows for compensation management and task management. |
| CRM | Workday does not have an in-built CRM. | PeopleSoft has an in-built CRM. | SuccessFactors does not have an in-built CRM. |
| Workforce Management | The key aspect of workforce management of the HCM solution includes workforce scheduling and forecasting. Workday is not as extensive with the workforce management features it provides.  | The workforce management module of PeopleSoft allows companies to handle their workforce by evaluating labor costs. | In comparison to Workday, SuccessFactors offers more for workforce management. It completely supports workforce modeling and forecasting.  |
| Market Share | Workday has a 20% market share in Human Capital Management (HCM). | PeopleSoft has a 10% market share in Human Capital Management (HCM). | SuccessFactors has a 15% market share in Human Capital Management (HCM). |
| Android and ios app | Workday provides both Android and ios apps. | PeopleSoft does not provide Android and ios apps | SuccessFactors provides both ios and Android apps. |
| Integrates with | Workday integrates with Zoho CRM, Salesforce sales cloud, Infusionsoft, and Base CRM. | Currently, PeopleSoft does not integrate with any other products. | SuccessFactors integrates with products like Bitium and HireMojo. |
Conclusion
The Workday HCM, SuccessFactors, and PeopleSoft HCM provide similar human resource management and workforce management features. The enterprises who want to select among these three software have to find out their business objectives and needs. Once the goals and needs are known to the company, they can use the software according to their selection.
About the Author
I am Sudheer Kuragayala, Working as a Digital Marketing professional & Content writer in MindMajix Technologies INC. I have good experience in handling technical content writing and aspire to learn new things to grow professionally. I am an expert in delivering content on the market demanding technologies like Artificial intelligence, Mulesoft, Dell Boomi, Cloud Technologies, Splunk, etc. Follow me on Linkedin: Sudheer Kuragayala.
You may also like: Top 3 Benefits of Facilities Management Software Web-based Dashboards
Image source: Dreamstime.com