Click here to get this post in PDF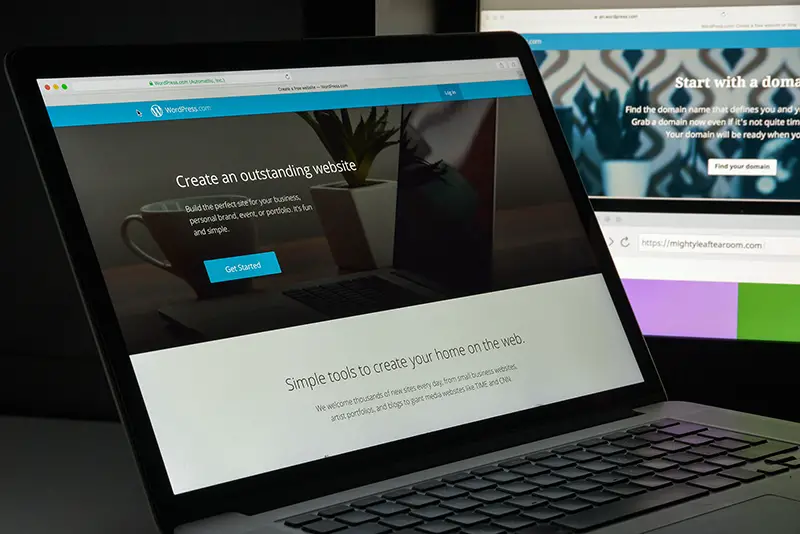 How to Use WordPress: A Step-by-Step Guide
WordPress is a free, open-source platform for building websites. This flexible CMS can be used for everything from blogging to E-commerce to corporate and personal landings. WordPress is an excellent choice for building both big and small websites.
When you first enter the WordPress dashboard, you can't help but be impressed by how simple everything appears. If you wish to understand how the development of WordPress sites works, here's a step-by-step guide:
Register a hosting web account.
Choose a name for your website's domain.
Install the WordPress software.
Decide on a professional WordPress theme.
Make your very first page.
Customize your website.
Install a few essential plugins.
And now, let's talk in more detail about WordPress plugins since this is a crucial and fascinating part of WordPress development.
What is Necessary for WordPress Plugin Development?
Before answering this question, you need to understand what plugins are. A WordPress plugin is a collection of extra code that you may install on your site to add new features. The Plugins menu on your WordPress dashboard is where you may add plugins. You may find free plugins in the WordPress.org Plugin Directory using the search function. Alternatively, you can buy or create plugins adjusted to your needs. 
During the WordPress plugin development, be clear and purposeful about the name of your plugin. You'll want to make sure it's one-of-a-kind so that it doesn't cause confusion with other plugins. You can also refer to WordPress' suggestions for naming your plugin. If this is your debut experience with plugins or designing one from scratch, a WordPress plugin template (especially those that allow you to make a responsive website) could be an excellent start. This will serve as a foundation for creating WordPress plugins. Finally, remember to prioritize plugin security.
Why WordPress Is a Go-to Option for E-commerce Development?
WordPress E-commerce development is possible thanks to WordPress's full-featured software system. This shift mainly was caused by a vast number of third-party WordPress plugins. They can offer various tools and services that will help you succeed in online sales.
Automattic's WooCommerce is a free E-commerce plugin that works smoothly with WordPress. It has many features, is versatile, and is simple to use. You may use WordPress to not only construct an online store but also to control its operation. WordPress offers thousands of themes, plugins, tools, integrations, and functions with various modern online services through its online repository.
WordPress is a content management system (CMS) that allows businesses and entrepreneurs to exhibit their products and services, improve their search engine rankings, and sell themselves to potential clients. It will enable you to post written content, offer products and services through an online store, or share a visual range of your work. WordPress is simple to use, but you can always hire a WordPress development company that will make an excellent site for you.
You may also like: How to Find a Reliable WordPress Developer for a Long-term Project?
Image source: Shutterstock.com