Click here to get this post in PDF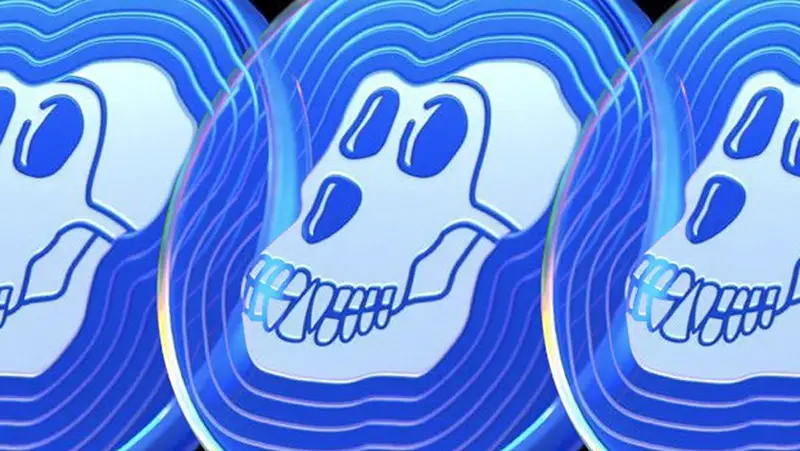 The cryptocurrency market is much more than just Bitcoin and Ethereum. Virtually every week, we have news of new cryptocurrencies and tokens starting to shake up the cryptocurrency market. Immediately investors and traders start speculating.
Recently, a token called ApeCoin has been the most traded cryptocurrency by the top 1000 Ethereum wallets. 
In fact, this trend has continued for several days in a row, as noted by cryptocurrency data platform WhaleStats.
In addition, the token ranks sixth among the top ten most purchased tokens and fifth among the most used smart contracts by ETH whales.
What is ApeCoin?
The decentralized organization ApeCoinDAO launched ApeCoin very recently as a token for culture, gaming and commerce to power Web3 efforts. 
It is a decentralized project inspired by Yuga Labs' Bored Ape Yacht Club (BAYC) non-fungible token (NFT) project Bored Ape Yacht Club (BAYC).
It has been a highly anticipated token among the community of NFT supporters due to the huge popularity enjoyed by the Bored Ape Yacht Club (BAYC) brand.
As such, ApeCoin still doesn't have much of a following, although the token has some big names backing it. You want to buy ApeCoin? Maybe now is the time to do so.
Nathan Head made $75,000 thanks to the ApeCoin token. The artist and collector of NFTs bought NFT Bored Ape Yacht Club #7865 last year for just over $4000. Head recently sold his 10950 ApeCoin tokens for the sum of $75,000 – an impressive return!
The token is growing in popularity with each passing day, achieving even the support of celebrities such as Madonna or Snoop Dogg, in contrast to what is happening with other coins that seem to be losing the interest gained in the community in previous months. 
In the case of loss of interest, we find Shiba Inu, which continues to have legions of followers. However, the latest data indicate that the euphoria for the "meme cryptocurrency" would be decreasing in parallel to a decline in the number of holders of the same.
ApeCoin is an ERC-20 token, based on the Ethereum blockchain. There are currently 1 billion ApeCoin tokens circulating. They were all minted at the same time.
ApeCoin has sparked euphoria and excitement within the cryptoasset markets that there are those who have wondered if it will quickly reach $3,000.
ApeCoin is already among the top 40 tokens by market capitalization. The result is surprising because it is a very recent token.
Is the Shiba Inu euphoria over?
SHIB hit record highs in late October 2021 and during the year posted growth of over 2000%. However, since then it seems to have entered a downtrend from which it is unable to break out.
According to data from CoinMarketCap, it has experienced a drop of almost 4% between March 1 and March 22, 2022.
The data reflects a decline in overall interest over time in the cryptocurrency, as can be seen by looking at Google Trends data for the past 90 days, globally.
Out of a range of 0 to 100 that the search engine uses to measure trending data among the online community (with 100 being the highest popularity score), the term "Shiba Inu" reached 100 as of February 7, 2022. However, on March 22, it registered a sharp decline to 22 points, i.e., interest and searches dropped by approximately 75%.
Considering the new trend changes, some are now wondering whether, after the arrival of ApeCoin, the token will manage to grab all the attention and popularity that Shiba Inu had until not so long ago. Will ApeCoin succeed?
You may also like: Ethereum or Bitcoin: Which is a Better Buy?