Click here to get this post in PDF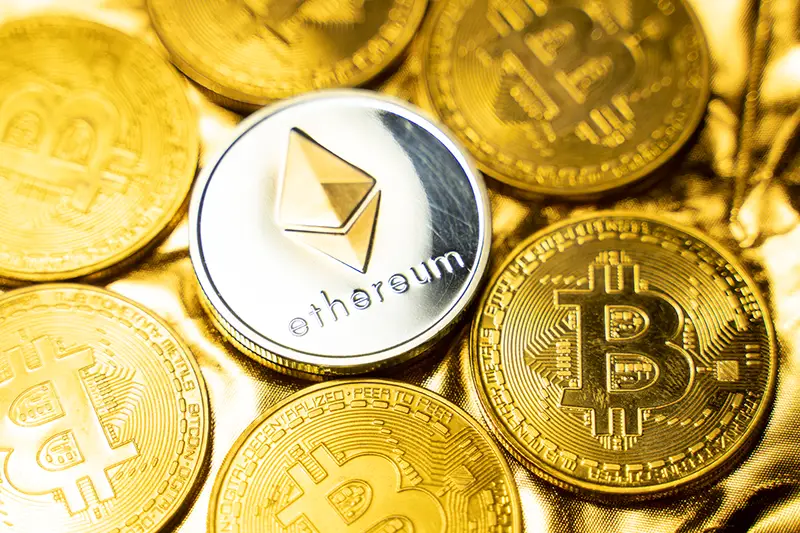 Bitcoin and Ethereum are the two most well-known cryptocurrencies in the space, so it is natural for investors to draw a comparison between them. While both are digital currencies traded via exchanges, they are still very different from one another. You can store both decentralized currencies in digital wallets, but it is rare to see them being traded at close values. A quick check of ETH and BTC to INR can give you a clear and better picture of the same. 
Although figures are important for investors, they shouldn't be the sole trading decision drivers. If you're an investor looking to draw a comparison and get the best pick between the two, you're at the right place. To help you draw the right comparison between the two, we've listed things you should know about both cryptocurrencies before making any decision.
History of Bitcoin & Ethereum
Bitcoin (BTC) was the first-ever cryptocurrency to be created in 2009. As an early entrant in the crypto space, it received wider acceptance and popularity among the general public in the following years, and now there are more websites than ever that get people started on mining Bitcoin – click here for an example. Its creation is attributed to Satoshi Nakamoto, a person still unknown by most. On the other hand, Ethereum was created and launched in the crypto space in 2015 by a person named Vitalik Buterin. Vitalik used the concept of blockchain and Bitcoin to improve the platform, hence, creating a platform with enhanced functionality. 
Core Concepts of Bitcoin & Ethereum
Bitcoin, the top and most popular cryptocurrency, enables peer-to-peer, decentralized financial transactions across the globe. It aims to replace today's financial system by being the currency of the future. One can use it as a fiat cryptocurrency at some merchants, but it doesn't have any problems associated with a regulated fiat currency. There is no central body governing Bitcoin's creation, supply, and trading.
Ethereum also facilitates peer-to-peer transactions on a global level, but its functionalities aren't limited to just offering financial services. It allows people to create dApps using smart contracts, a feature lacking in Bitcoin. It is why the ETH to INR scenario looks promising at times, compared to Bitcoin. At present, many developers are using Ethereum to run their dApps, and the number has positive signs of growth. A smart contract can be used to execute functions in all sectors like real estate, financial services, gaming, entertainment, etc.
Mining Methods of the Two Cryptocurrencies
Both Bitcoin and Ethereum use Proof-of-Work (PoW) consensus mechanisms to create and validate coins and transactions. This method requires miners to solve complex mathematical problems, which generally require a massive amount of energy. It is why Proof-of-Work (PoW) has garnered much criticism from people around the world. 
Luckily, Ethereum has declared to shift from Proof-of-Work (PoW) mechanism to Proof-of-Stake (PoS) consensus, which requires miners to use their existing stake to validate transactions. Once Ethereum makes this shift, it will get rid of the negative PR it is subject to due to energy-hogging issues. In this case, Ethereum would emerge as a winner, leaving behind Bitcoin.
Transaction Fees & Speed
When it comes to transaction fees and speed, Ethereum again has a lead. While Bitcoin takes an average of 10 minutes to add a new block on its blockchain platform, Ethereum takes only about 12 to 15 seconds, which is incredibly fast. Bitcoin also has a negative reputation because of its high transaction fees. Though the amount of the fees keeps varying, it is usually higher than that of Ethereum. And not to forget, low transaction fees paired with high transaction speed are what appeal to merchants and investors. So if you're to make a choice between the two based solely on transaction fees and speed, Ethereum will emerge as a better option.
Bitcoin Vs. Ethereum: What to Add to Your Portfolio?
Now that you're aware of the essential and fundamental differences between the two, you can take a pick between the two based on your individual risk appetite and investment goals. No cryptocurrency is 100% risk-free, so take your call accordingly. 
You may also like: Ethereum Trading guide for the beginner
Image source: Shutterstock.com