Click here to get this post in PDF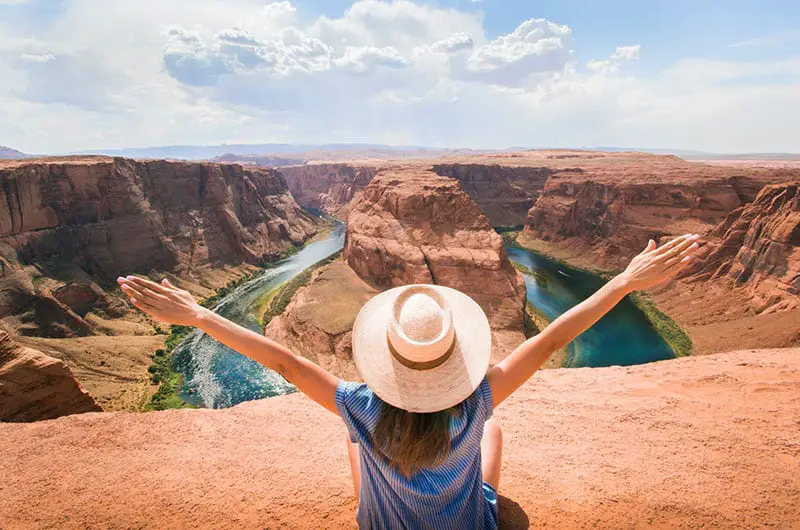 The copper state is more than just its good looks and the Grand Canyon.  Arizona offers something for everyone, and enough to do that you could spend a lifetime getting to know everything about the state.
Here are the top reasons you should move to Arizona.
Views Like None Other
It's not a shocker that Arizona has views that will blow your mind.  From the gorgeous mountains of Tucson to the national parks – and of course, the Grand Canyon.  You can go whitewater rafting, drive past rock formations and see dark stripes of volcanic ash, or immerse yourself in the beautiful art of indigenous people who have lived in this state for thousands of years.
Arizona's so gorgeous that countless movies filmed here were trying to catch a bit of that beauty on camera.  It'll leave you breathless, just driving or flying into the state.
Comfortable Winters
A popular joke in Phoenix is that Arizona winters are like Florida summers.  Averaging in the 40s-70s in the winter, you won't need to pull out a heavy parka or want to lock yourself away for the season.  Although the other side of the coin means that Arizona summers are intense, they're worth it for a slice of that comfortable and beautiful warm winter life.  Thousands of people from northern states, and Canada, buy Phoenix real estate and flock south for the winter to enjoy its heat.
Gorgeous Monsoon Seasons
The copper state may have the lowest yearly rainfall on average in America – but the monsoon season will make you forget that.  This season, stretching from June to September, is a beautiful endless rolling storm of rain and water.  Rivers spring into a new life, plants get replenished, and the Earth lets off a sweet smell unlike anywhere else on Earth.  Although a lot of rain might not be everyone's idea of fun, as long as you're out of a flood zone, monsoon season can feel refreshing and incredible.
More Ways To Get Outside
Arizona has a fun reputation for being a state where nobody wants to stay inside.  Why would you sequester yourself in front of your laptop all day when you could be enjoying the gorgeous scenery and amazing people?  There are endless trails you can hike to get to know the land in a hands-on fashion and multiple golf courses. The best thing is that there are three national parks to keep you busy, and you are sure to find interesting trail options if you go on a hike through national park. You won't want to stop exploring this state.  You won't want to stop exploring this state.
---
9 Counties Where You Can Buy Cheap Land
---
Unique Wildlife and Plantlife
Chances are when you picture a cactus, the one that comes to mind is a Saguaro.  These are tall, beautiful, cacti that usually has a couple of bent-arm-looking offshoots.  These cacti are only found naturally in Arizona, in the Saguaro National Park.  Besides these, there are also endless road runners, scorpions, and javelina to shake things up.  Most people think of deserts as dead land, but Arizona is teeming with life just waiting to get seen.
Arizona has so much to offer, from its kind people to its beautiful scenery.  If you're looking to make a move and are ready to buy more sunscreen than you ever thought you could need- Arizona is the place for you.
Image Source: Pexels.com