Click here to get this post in PDF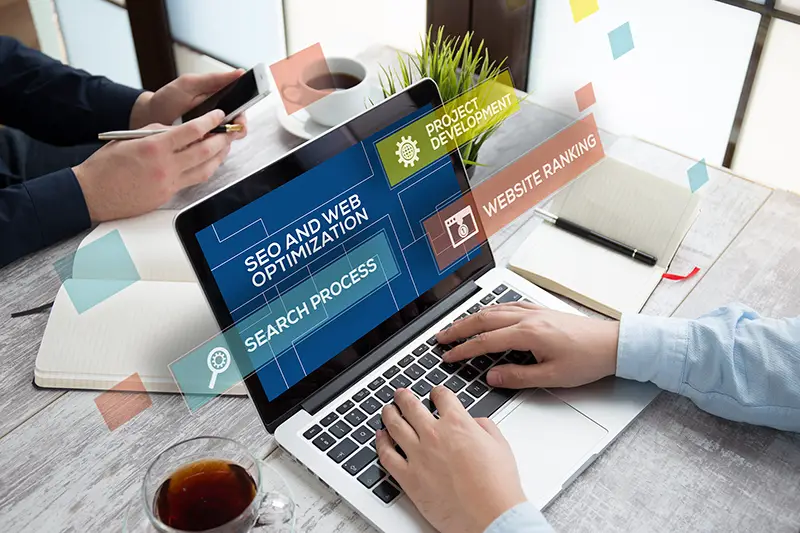 This article contains affiliate links. For more info, see disclosure.
As a web design agency, you'll already have a lot on your hands as you help your clients create the website they and their brand deserve. From design to development, a lot of hard work goes into launching the best website possible. But what about after launch day?
Your client came to you for a high-quality website to boost their business, so why not extend your services to make sure that what you've created not only looks good but also ranks well within search results? Secured small business loans don't have to be intimidating, in fact, a suitable loan can potentially help your business flourish across the board. The increased cash flow to support a dedicated SEO team can benefit both customers and the efficiency of your enterprise overall.
That's what introducing SEO services to your agency can do for your clients – but why else might that be a good idea?
Make clients stick around
As a web agency, there's no doubt you'll have a rolodex of clients of varying niches and industries. Each one has come to you to benefit from your skills in web development and design but, once their website is done and payment has been made, it may be that you'll lose their custom altogether. With an in-house SEO team, you'd be able to offer additional services, which could mean a permanent, contracted client for years to come.
Your SEO department won't just help your clients…
Having an SEO department in-house not only benefits your clients but you as an agency too. Offering a range of SEO services will demonstrate that your agency is aware of the value and benefits of SEO and help to further illustrate your growing knowledge and expertise to potential clients.

Your SEO services will also benefit the other departments in your agency. Your SEO experts will be able to work side by side with your content and development teams, combining their knowledge to offer the best possible service.
Demonstrate your professionalism
Introducing an SEO department into your agency allows you to offer additional services of care to your clients. It shows that you want more than to just create a great-looking website that represents your brand, but to actively boost their business and online visibility on an ongoing basis.
Help your team to grow
Bringing in a brand-new department will evidently lead to substantial team growth. Growth is always a sign of great things and not only will it demonstrate your success to your customers, but your additional services will also boost your profits. 

The introduction of a new department as well as new employees will need a lot of thinking through and ensuring that you have the financial means to do so. If SEO services sound right for your agency but you're in need of a little bit of a boost, a secured business loan could be what you need to take this next step.
Help monitor your own SEO
Having a team of SEO experts within your agency will give your direct access to your own services! Utilising your newly hired SEO professionals means that you can keep a close eye on your own strategy, keep your website up to scratch, and lead by example.
Both your web agency and your clients stand to benefit from the introduction of an in-house SEO department. It represents a chance not only to open doors for your clients both new and old but also to make a visible statement about the success and growth of your business.
You may also like: 7 Web Design Mistakes That Can Destroy Your SEO
Image source: Shutterstock.com