Click here to get this post in PDF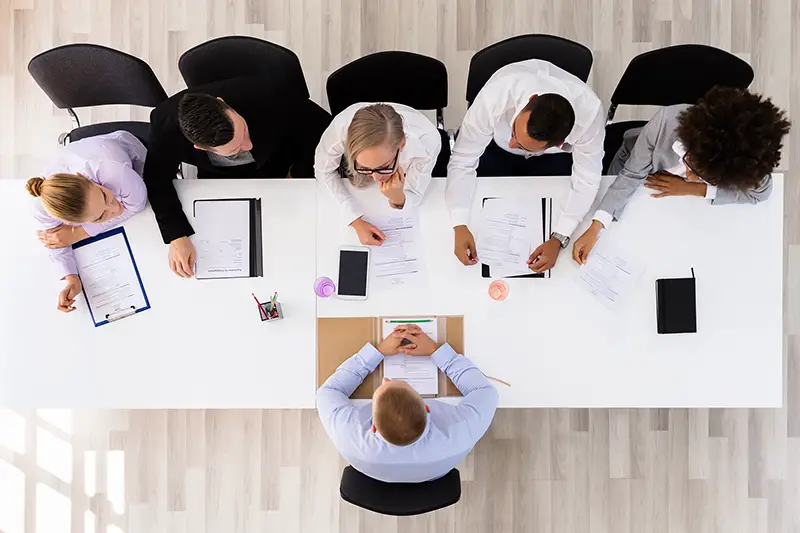 Hiring a new employee can be a time-consuming and tedious process. If you hire the right individual, then your business will do well, but if you hire the wrong one, then all the effort to hire that candidate will go to waste. This is why companies have turned to recruitment agencies to make the hiring process more manageable. 
Companies like Crooton Recruitment have noted that this requirement is not just limited to large companies. Even start-ups are trying to get the best of their time's worth by leaving the experts' recruitment process. Let's take a look at a few reasons why you should outsource your recruitment processes.
Multiple Vacancies
When done in-house, recruiting can become a challenge, and many positions can take months to fill. If you have many vacancies and are looking to mass-hire, then an external recruiter is right for you. They can quickly filter a list of candidates that have the requirements for the position. External recruiters can also help you find candidates pre-verified with background checks before they even reach the interview room.
Specialized Roles
Many companies have specialized roles that can be quite tricky to fill. This is because these roles require an unorthodox arrangement of skills and experience, which is not common in the market. 
For in-house recruiters, filling these positions can take up to 6 months, and even then, there's no guarantee that the candidate will stay with the company for long. Recruitment agencies are experienced with these vacancies and can quickly assist your team with finding candidates that are right for a specific position. 
Poor Retention
One of the biggest problems faced by in-house recruiters is the backlash they receive for hiring quality candidates that leave after a short tenure. This is understandable as most companies spend a considerable amount of time and effort training the candidate for better fitting the positions. 
When the candidate leaves, the company has effectively seen a loss along with a new vacancy. Recruitment professionals tend to conduct extensive background checks on candidates, including their prior work history, to get a rough idea of their general nature. This way, they can recommend candidates who won't up and leave on a whim.
Applicants Only
Leading industry experts like Crooton Recruitment have noted the long time-frames for many companies who rely on in-house recruiters. These time-frames are long because most in-house recruiters only finalize interviews with candidates who directly applied for a position. This takes ages to pick the right candidate and narrows down the options for those positions. 
Recruitment agencies frequently contact individuals in the market for a job. Even if they cannot place them in one company, they can easily recommend them to another. This means that they are looking at varied options through their databases every time a vacancy shows up, and they can fill interview rooms at a quarter of the speed of in-house recruiters.
To Conclude
Recruitment agencies have been in the business of matching talent with opportunity for a long time. They are also keen on making good relations with the companies they serve, which means that they will only supply you with the talent to serve your needs best. 
If you are having difficulties with the hiring process, it might be time to reach out to a professional recruiter.
You may also like: What to Look for When You Decide to Outsource
Image Source: Shutterstock.com