Click here to get this post in PDF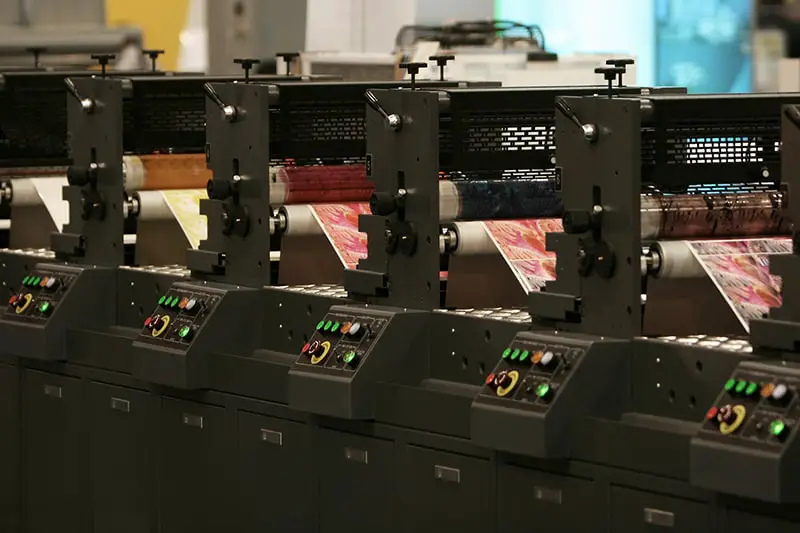 Your printing press relies on a variety of important parts that can get dirty from the processes they perform. Whether you print thousands of newspapers a day or one detailed product for a specific customer with your press, proper cleaning and maintenance is important for the work that you do. You will see better precision, less downtime and fewer replacements with the right cleaning and maintenance, you can even find tips on choosing cleaning supplies through the manufacturers and vendors of your equipment.
Better Precision
Your anilox roll is designed to hold ink and transfer it to the printing plate, but not all the ink is transferred and a failure to clean it between jobs can lead to the transfer of inks not intended for the job at hand. When you use a quality anilox roll cleaner between jobs, you can get better precision from the press. You can also get better precision from changing out the doctor blades, making sure that your printing plates are clean and free of debris, and much more.
Less Downtime
Less buildup of dust, debris, and ink means less downtime from broken or malfunctioning equipment. This can seriously impact your efficiency and output quality, both damaging to your company. Cleaning the equipment correctly is just as important as cleaning it regularly, with the wrong cleaning chemicals or technique leading to damaged parts. When you correctly and frequently clean and maintain your equipment, you will have less downtime and be able to clear current projects, take on new ones, and outpace the competition.
Fewer Replacements
Sometimes, equipment parts or whole units will need to be replaced because of wear and tear from the everyday operation. This replacement schedule can be accelerated by improper cleaning and maintenance as the buildup of debris can cause damage. Not only are replacements costly in terms of the price of parts and equipment, but you will also lose out on the profits you would have made while waiting for the press to be repaired or replaced.
Taking care of your equipment through proper cleaning and maintenance is one of the best ways to ensure quality and precision work with less downtime and fewer replacements. You can find maintenance instructions through your owners' manual as well as through the manufacturers of the parts and units that you use. There are also many tips and advice blogs available to help you determine the correct products and methods to use on your equipment to keep your presses rolling.
You may also like: Here's how a label printing service can be helpful for your business
Image Source: Pixabay.com