Click here to get this post in PDF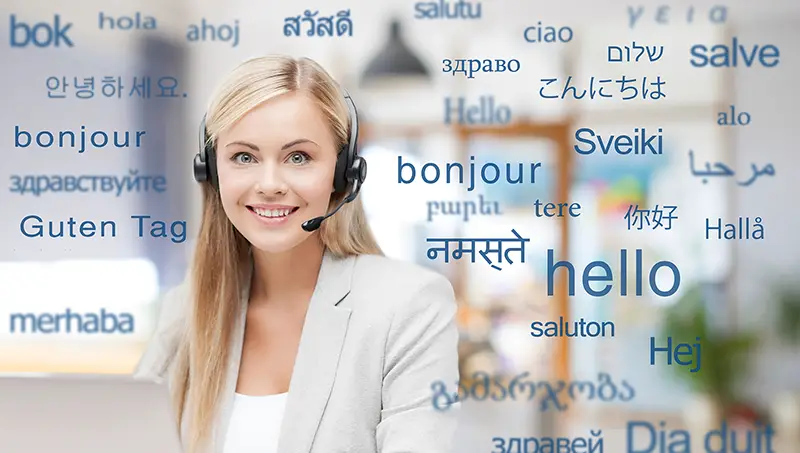 If you are running a business that deals in foreign countries, then you can't force your mother tongue to be used for communicating in the foreign market. You should know that many businesses out there could not thrive in foreign markets simply because they didn't have an ideal plan to deal with the communication gap.
One of the best things you can do to fill the void of language between your company and the foreign language is to opt for online translation services. In the modern era, opting for online translation services has become a new normal as it makes sense in many ways, and this is what we are going to discuss in this blog post.
How shifting to companies with professional translation services will do wonders for your business?
Economical
You may think about how opting for online translation services will prove economical if you have to pay a fee. Well, for this, you will have to think about the long term cost. If you keep your employees involved in the translation process, there will be a slowdown in their core competency, and this is where you will have to suffer losses.
Keeping translation in-house will have to be paid with delays and hassles in operation, which will result in less profit. But if you opt for technical manual translation services, you will only have to pay the fixed price, and you will get better results.
Convey the right message
If you think that translation is all about just word for word translation, then you are entirely wrong. You should know that if this were the case, you would never have needed professional translation services, and everything would have been done through software solutions. By choosing translators who are certified, you will be making sure that you are conveying the right message.
A professional translator is much more than just a native speaker of the language, and this is where you will get the main advantage. He/she will make sure that the content's core message is being conveyed to the audience through their expertise and skills.
Quick results
Suppose you have a marketing campaign ready and don't want to waste time getting it translated through your own employees. In that case, opting for professional translators will be the best option as they are experts in translating and have the skillset to prove their competency. They know every aspect of translation, and will be able to get the job done in the minimum possible time.
With quicker translation services, you will make sure that you have enough time to market your product instead of wasting hours to find the right translation process.
100% accurate
It doesn't matter how good your in-house employees are with the foreign language, there are maximum chances that they will make mistakes, but this is not the case with professional translation services.
A translation company will use many different ways to make sure that they give 100% accurate results in addition to accountability. They use expert translators to achieve such perfection with their service.
No matter which type of translation services you are looking for, sticking with professional translation service providers always makes sense.
Also read: Why Business Translation Services Are Essential For Global Companies
Image Source – Shutterstock.com