Click here to get this post in PDF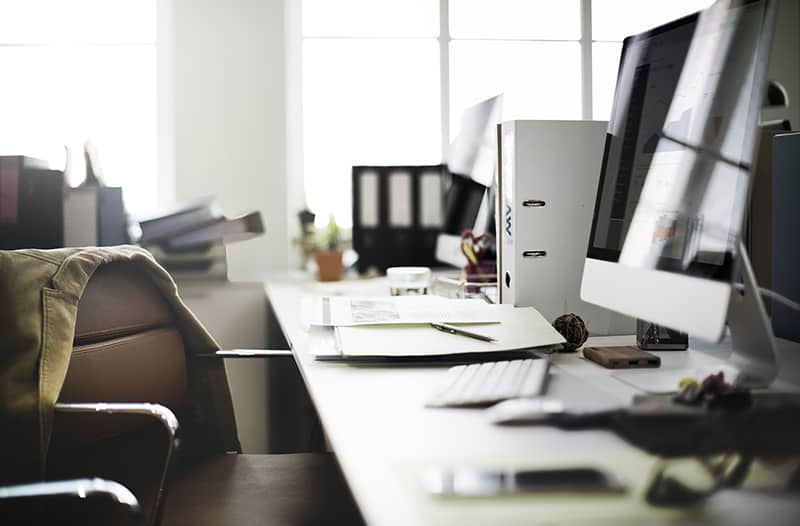 For a while, it seemed that telecommuting would be the way that large corporations would be leveraging their human resources. Of course, the Covid-19 pandemic had a lot to do with this as people were required to self-isolate. However, subsequently, it appears that companies are less than satisfied with the results of this approach – and it appears that the office is not going to fade into the mists of history anytime soon. However, the increased competition seems here to stay – and that means organizations need to make the most of the office space that they occupy – and given the fact that many large organizations are locked into long term rental contracts that office space must deliver when it comes to efficiency and productivity.  
However, long-term leases tend to come with unintended consequences – one of them being that junk tends to accumulate in the office. There is many outdated photocopier or piles of fax machines that are no longer useful due to technological innovation – but have still found their way into storerooms and forgotten corners of the office. There comes a time when the organization needs to dispose of that junk to streamline operations – and make the most of the space available.  
However tempting it might be for the enterprise to undertake junk removal themselves, there are some factors that should be taken into consideration before that decision being made.  
The first of these revolves around the physical size and weight of many of the items that need to be disposed of. A fax machine should not present many issues – but a photocopier is another matter. It will take a team of people to move that to a place where it can be loaded for disposal. This can be problematic. Firstly, not everyone in that office will be in prime physical shape – and moving heavy pieces of equipment is as much art as it is science – professionals have the skills that have been honed over many years to ensure that moving bulky items does not lead to injury. It is also worth remembering that the company would be asking employees to perform tasks that are not within their employment scope – and this can lead to adverse effects on company morale. If an injury does occur that would then become an issue for the company to deal with – and company insurance may not cover injury which is not directly work-related. The effects on the bottom line can be devastating.  
---
5 Tips for Designing a Modern Office
---
There is also the fact that many items may contain solvents and chemicals that can be damaging to health. Exposure to these can have dire consequences. An examination of legislation governing the disposal of these items may also reveal that it is not as simple as taking them to the local dump. Many items require specialist handling – and disposal to avoid regulatory sanction – and the fines which may result from non-professionals handling those assets that have past their sell-by date.  
Office junk disposal can also be expensive when undertaken by the company itself. It will almost inevitably require the lease of specialized vehicles, perhaps drivers and certainly gas. Those costs can mount up quickly.
When all is said and done it is far preferable to hand the task to a professional junk removal company. It will be performed effectively and quickly – and cause minimum disruption to the day-to-day functioning of any Miami based organization.
Image Source: Rawpixel.com