Click here to get this post in PDF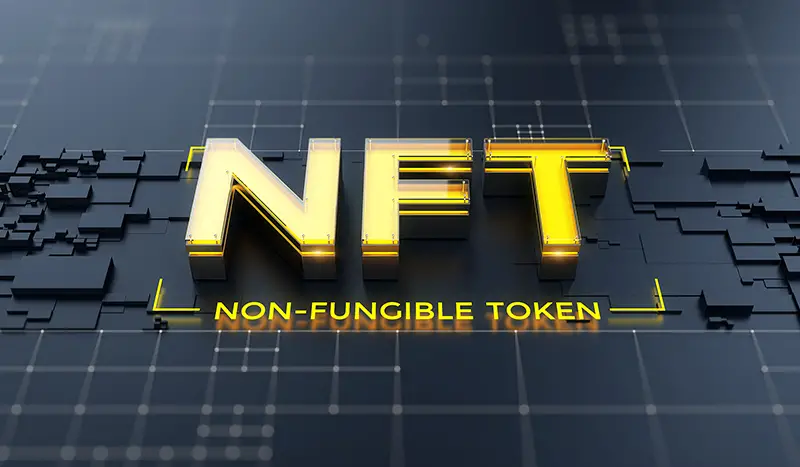 The scale of the disaster is greatly exaggerated. Prices vary slightly depending on the platform and the specific blockchain. Still, on average, most tokens sell for a couple of hundred dollars – a drop in the sea of multimillion-dollar turnover in an extremely oversaturated market. They don't write about such turnover in the news and don't tell about it in YouTube videos: against the backdrop of the mundane reality, the dizzying sales are rather an exception to the rule.
The mysterious world of crypto-art works according to the same boring rules as the trade-in traditional art. Everything is decided by the rarity of the work and its perceived value. As a rule, tokens are issued in strictly limited editions. The same can be said for p2e games, such as metarun p2e. Therefore each can be regarded as a kind of scarce commodity – again. Collectible cards serve as a good physical analogy. No one can stop you from saving someone else's file to your hard drive or making a screenshot, but the original doesn't lose any value. NFT fixes its status just like an autograph of a writer on a book cover, a master disc of a music album, or a negative of a photograph. No matter how many copies you make, there will still be only one original.
Finally, among all other categories of people on the Net, some ordinary collectors do not care much about the financial or technical side of the issue. For them, NFT is like figurines of characters from anime/video games, vinyl records, postage stamps, or other rare objects. The market of tokens is so wide and diverse that one can pick up curious exhibits for one's virtual collection for an infinite time.
If everything is so great, why are the NFTs heavily criticized?
Many users do not fully understand what they are paying money for when buying an NFT.  Contrary to popular misconception, tokens do not give their owners exclusive rights or licenses to the original files. They merely confirm that a person has paid for a particular digital asset. In essence, the buyer receives only a receipt from the store after a transaction, but the product remains there as it was in the metaphorical storefront. 
Any legal nuances like the transfer of copyrights on work must be previously agreed upon and spelled out in a smart contract. However, the legitimacy of intellectual property will still be a big question. How can we talk about unambiguous rights if the token can only act as a guarantor of authenticity within its blockchain?
Moreover, purchase does not guarantee the preservation of the work or even its existence, especially if a long time has passed since its release. The tokens are securely stored in a blockchain database, where their security is virtually unaffected. Still, the linked files are most often located outside the system on some dedicated server. Keeping digital assets within a database would be too expensive, so the average NFT contains a link to an external hosting where the work is stored.
Scammers.
So far, the NFT market cannot be called safe for the consumer. Moreover, the problem is not with risky investments that require a certain degree of financial savvy – the problem is with fraudsters who have invaded the little-explored space. 
For example, one of the most widespread (and relatively harmless) schemes is good old-fashioned vosh-trading: speculators resell the same token several times between their accounts, gradually increasing the price. This manipulation creates a false hype around the product, which can attract a real buyer.
Also, token-based pyramid schemes are often created whose founders promise naïve investors profit and various dividends at the expense of the future brand. Invitations to private parties and Discord servers, exclusive privileges – the notorious scam with NFT based on the "Squid Game" series promised a video game to deceive investors. The  Cryptoland project is supposedly raising funds to buy a small island in Fiji… But pitching a tropical resort for crypto bro raises some concerns.
Worst of all, scammers almost always get away with it, and victims are left without the slightest compensation. Open access to transaction history makes it easy to trace where exactly the stolen tokens went, but this data will not help identify the criminal: cryptocurrencies are completely anonymous. No way to return the loot to its rightful owners either because all blockchain transactions are irreversible. Even NFT platforms refuse to take responsibility.
Creative people who come to the market looking for an honest living also have a hard time. The token-issuing mechanism is ideally suited for plagiarizing original content: anyone can take someone else's work and put it up for sale as their own. Crypto-evangelists claim that NFT technology allows little-known authors to get a decent reward for their work, but the reality is much more prosaic. As in the traditional art world, much depends on pure luck. 
A detrimental effect on the economy.
Finally, we should not forget the detrimental impact of the cryptocurrency economy on the environment. Although tokens, in particular, cause relatively little damage to the environment, the NFT trade sphere indirectly creates additional interest in mining. And industrial crypto mining actively pollutes the planet: the two largest currencies at the moment, Bitcoin and Ethereum, eat up enormous amounts of electricity – about as much as small nations consume. Some artists have refused to use tokens until developers find a way to optimize resource costs. Others are donating a percentage of profits to renewable energy research to "get to zero" on carbon dioxide emissions.
In 2022 Ethereum will switch to a more efficient transaction algorithm, which will seriously reduce the system's energy consumption, but whether this will actually happen (and how long the process will take) is another question. In addition, the mining story leads to a wild shortage of graphics cards, inflated prices, and the impossibility of upgrading a computer for a decent amount of money.
I guess that's the end of it. 
You may also like: 5 Reasons Why NFTs are Here to Stay
Image source: Shutterstock.com