Click here to get this post in PDF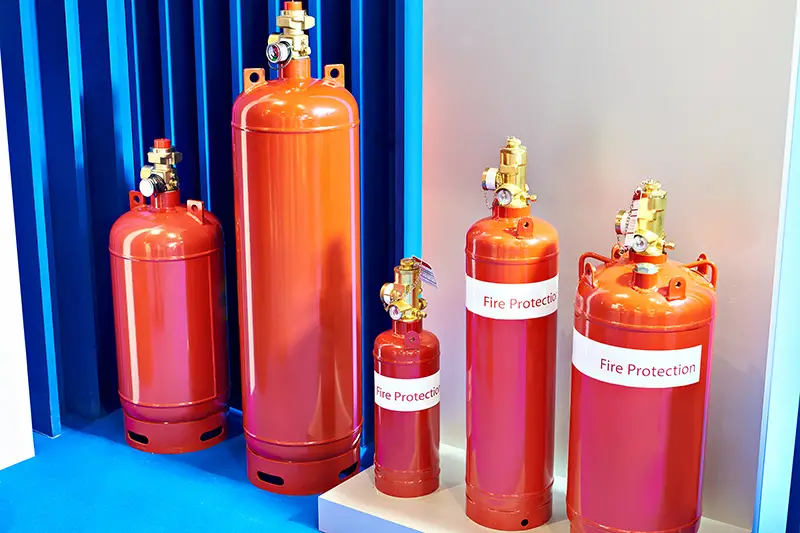 If you own any property or a business, you need to secure your space from a possible fire breakout. Fire protection is really necessary because it can endanger the lives of residents in the building. 
There are different kinds of fire suppression systems that can be used in a building. Mostly it depends on various factors, but sprinkler systems and suppression systems are really common. It is really important that you know how fire suppression systems work or how to choose the right fire protection system before you decide to choose one for your building. Also, you need to understand that if you use the wrong fire suppression system then it has the potential to cause more harm than an actual fire. So, it is better to get complete knowledge of these fire systems for your own safety.
The function of any fire suppression system is that it can extinguish fires anywhere in the building. Usually, there are points in the building where fire can be stopped and at these points, fire extinguishers are installed. These fire extinguishers are filled with a substance that eliminates the fire flames. These days, fire suppression systems are more advanced and almost all of them come with heat sensors as well. These heat sensors can begin the process of fire extinguishing at a certain temperature or when they detect smoke in the building. First, the alarms will start, followed by the fire extinguishing process. Some of these systems are automatic while some require manual assistance to start the extinguishing process. These systems are pretty good and ensure the safety of residents residing in the building. 
Here we will be taking a look at the Kidde FM 200 fire suppression system. So have a look at it.
The FM-200 fire suppression systems developed by Kidde Fenwall are great because they are all environmentally friendly and feature Halon 1301 as an alternative. Apparently, these fire systems have the most versatile cleaning agent in them that can abruptly take out any fire big or small. This clean agent is safe to use in most places because it is non-toxic. Especially those places where NFPA Standard 2001 is applied. The FM-200 fire suppression system is even better because it doesn't leave any residue on Class A, B, and C fires. The substance is released in the form of gas. This fire system can be placed even in small spaces because they don't take much space. And even with that, their performance is exemplary.  
Apart from other things, they are really cost-effective compared to their alternatives. It is specifically designed to fully discharge at the fire and covers the fire and makes a protected area within 10 seconds. This is really impressive and quick.  
With all of their features and UL/ULC listings and FM approval, they are the best for any type of building. Whether you have an office building, a factory, a residential building, or a commercial plaza, this fire suppression system is the best for safeguarding.
You may also like: A Complete Guide to Fire Protection: Systems, Installation & Maintenance
Image source: Shutterstock.com