Click here to get this post in PDF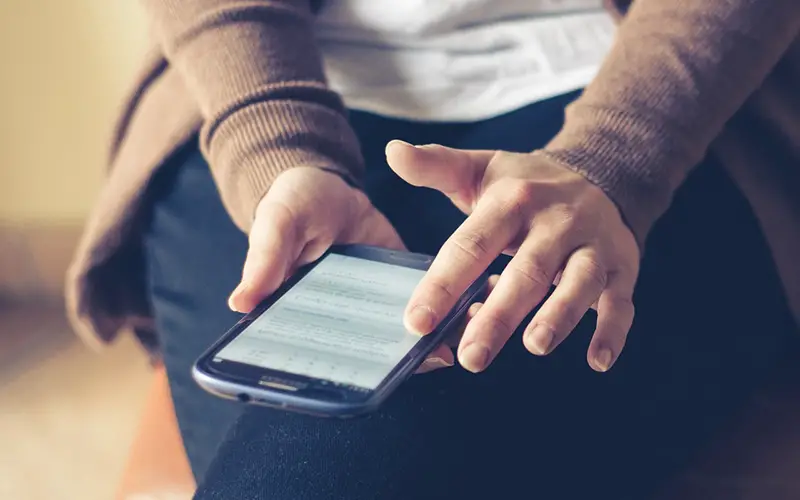 This article contains affiliate links. For more info, see disclosure.
People are using smartphones to access the internet more than ever. By 2025, around 72% of people will be using the internet on their phones only. But no one likes to visit a website that is slow and is unresponsive on mobile. Hence making a mobile-friendly website should be kept in mind by website developers.  
Since 2019, a great strategy known as mobile-first design principles is among the top that focuses on creating mobile responsive websites. You can find more about it in the article mentioned above and written by expert developers at Topflightapps.
What is a mobile-first design? 
A mobile-first design is a strategy in which a website is created by prioritizing smartphone users' needs. This means that rather than designing a website for a desktop and then trying to make it operate on a mobile phone (the mobile responsive strategy), people create websites for smartphones, which can work efficiently on desktops. A mobile-first design aims at providing a better user experience, and hence, it is highly recommended. 
Why are mobile-first designs beneficial?
Better Google Ranking 
In 2018, Google announced that they would use mobile-first indexing to rank more than half of websites. This means that a website will rank based on its performance on a mobile phone rather than a desktop. Hence, if you want a good google ranking, mobile-first is the way to achieve that. 
Mobile Conversions
For now, the average conversions on a website for desktop are more significant compared to mobiles. It is around 3.82 percent for desktops, while it is approximately 1.32 percent for mobiles. However, the important thing to note is that this difference will only decrease as smartphone users increase. Hence, a noteworthy increase in mobile conversions is anticipated. 
Greater Profits
Since people are more likely to visit a website from their phones, a mobile-first design might give the desired result. In fact, as per TruConversion, a mobile-first website produces around 30 percent gain while a mobile-responsive website will gain only approximately 20 percent. 
More Straightforward 
It is a no-brainer that progressing from simple to complex is much more helpful than its vice-versa. A mobile-first design is based on a similar method. It is designed for mobiles and can be easily upgraded for desktops. On the other hand, it is challenging to make complex non-mobile first design work on mobile phones. 
Vital points to consider for a tremendous mobile-first design
One can only get a good response for their websites from mobile phone users when their mobile-first design is effective. If kept in mind, there are certain things while creating a mobile-first design that can give a favorable outcome. 
Prioritize Content 
Mobile phones have a small screen size, and therefore, content should be one's priority. People would not like to see unnecessary pop-ups or anything other than the main content taking up a lot of screen space. Hence, it is essential that one uses the limited screen size and provides the content people find. 
Simple Navigation 
Due to the smaller screen size, accessing non-primary elements should be done through navigation buttons. However, one should make sure that the navigation is simple to use so that people can explore your website effortlessly.
User-friendly Design 
The design and layout of the website should be straightforward. You may not add non-essential elements like unimportant images, pop-ups, ads, etc., to your page. Its design should be simple and must pay more emphasis on the key content than other elements. This way, you are improving the overall user experience. 
Conclusion 
An exceptional mobile-first design can be demanding to create. When we look at its advantage, it is entirely worth the effort and time. One can find numerous suggestions on making the best mobile-first design, but not every suggestion might work for their website. 
Hence, keeping in mind the end-user's needs and the content is necessary while developing a mobile-first design. 
You may also like: How to Develop an Easy and Convenient Enterprise Mobile App?
Image source: Pexels.com