Click here to get this post in PDF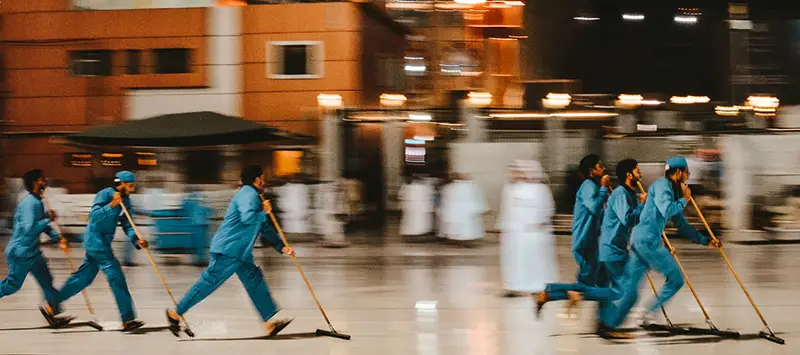 Why is it important to the health of your business to hire a cleaning service? Is a professional service more effective than employing in-house cleaning staff, and what exactly are you getting in return for your investment? Join us as we take a look at these and other questions, and find out what the benefits are of choosing to outsource your maintenance needs. 
There are many reasons why hiring janitorial services can benefit your business, whether you are a small, medium, or large enterprise. Engaging a company specializing in industrial trade services can free up your resources so you can get on with the business you specialize in, thereby increasing productivity and maximizing operational efficiencies. 
These are the top 5 reasons why hiring an external cleaning service like Impeccable Cleaning is exactly what your facility needs.
1. Ensure healthy operations
A healthy working environment is critical to success. Clean workspaces have been shown to improve mental and physical wellbeing, and customers aren't the only ones who will notice a spotless showroom. A professional cleaning service makes communal work areas safe and healthy for employees to use, by ensuring that they are effectively cleaned and disinfected.
Engaging in a janitorial service gives you a number of professional cleaning options that are guaranteed to render your business sanitary and safe to use. Specialized tools and equipment, from floor buffers to pressure washers, are used to maximum effect by cleaning specialists who ensure that the health and safety of the facility lives up to your brand's ethos.
2. Save time and money
Most workers spend around 40 hours a week on the job. Critical business hours can be easily wasted on unnecessary tasks, like sanitizing desks, cleaning floors, or keeping washrooms hygienic and tidy. Hiring a professional cleaning service frees your employees to get on with the reason they were hired in the first place, while also reducing turnover and no-shows of cleaning staff. To ensure optimal productivity, outsourcing janitorial duties will help employees stay focused on work-related tasks.
It makes business sense to engage reputable, licensed cleaning contractors who are trained, vetted and fully equipped to take care of your janitorial requirements. Your enterprise will no doubt benefit from their specialist training and expertise, tools and equipment, and flexible scheduling, which guarantees that the job will always be well done on time.
Your business can also avoid the added outlay of purchasing cleaning equipment and the right disinfectants for the job. Commercial janitorial services deliver best practices, the latest equipment, along the technology and methods necessary for auditing the health and cleanliness of your facility.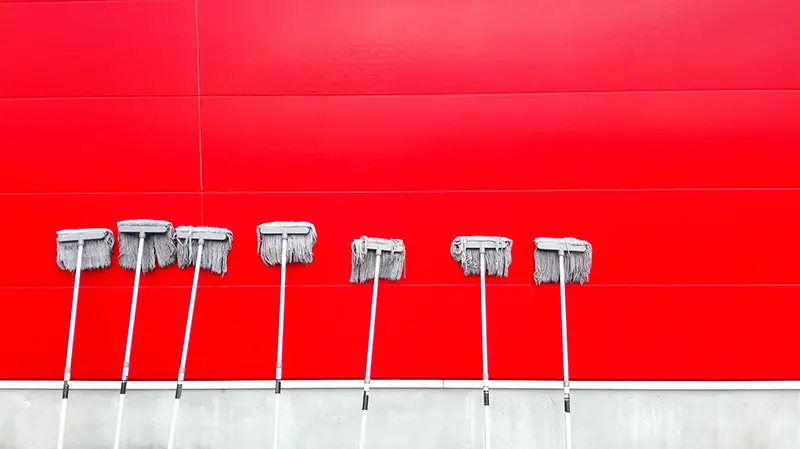 3. Efficient production
Studies have shown that productivity is greatly influenced by the degree of cleanliness in a work environment. So if maximum productivity is influenced by a safe and healthy facility, why not choose to eliminate the possibility of dirt, germs, and contaminants impacting your profit margins?
Employee concentration levels have been shown to improve in a clean workspace, and workers have greater freedom of movement in an unobstructed, clutter-free space. No business wants to incur the expense of downtime that results from workplace accidents or contamination that can be easily avoided with a focused janitorial program.
A professional cleaning services provider can also keep productivity on track by monitoring the health and safety of your facility and advising of any changes that need to be made before they become an issue. This means you keep an eye on business productivity, while your cleaning services provider keeps an eye on your facility requirements and absorbs the time it takes to generate reports or make alterations to the changing requirements demanded of an effective cleaning program.
4. Cleaning that matches your needs
Levels of cleanliness say a lot about a business's day-to-day operations, as well as the effectiveness of management and planning. A business that has lost control of its cleaning program or has allowed the dirt to slip through the cracks, so to speak, inevitably gives customers and employees an unfavorable impression of their brand and abilities.
Whether you conduct business from a sprawling warehouse or a high-rise office block, a commercial cleaning company is able to analyze your facility's cleaning requirements and customize a plan perfectly suited to your unique requirements.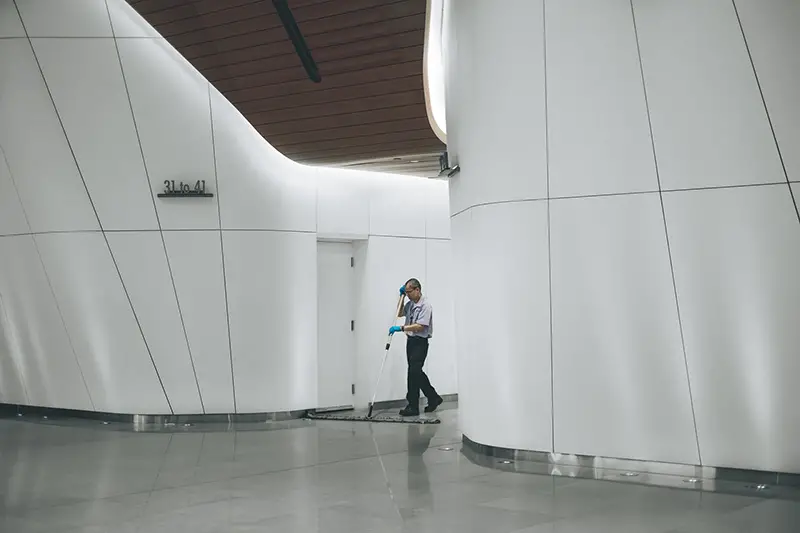 5. Delivering a healthy environment in keeping with your brand
Your brand represents your company – what it offers, how it promises to deliver, and all the things it stands for. Your facility is often the first impression customers have of your brand. The importance of upholding the highest standards when it comes to facility maintenance can never be over-emphasized. With your brand's reputation on the line, the last thing you want to do is leave your customers' first impressions to chance. Hiring janitorial services puts the healthy environment associated with your brand in the hands of professionals. The message to customers and employees is clear: We've partnered with a professional cleaning services company because we care about maintaining healthy operations for our customers and employees.
You may also like: Why Invest In Commercial Cleaning For Your Return To The Workplace?
Image source: Unsplash.com