Click here to get this post in PDF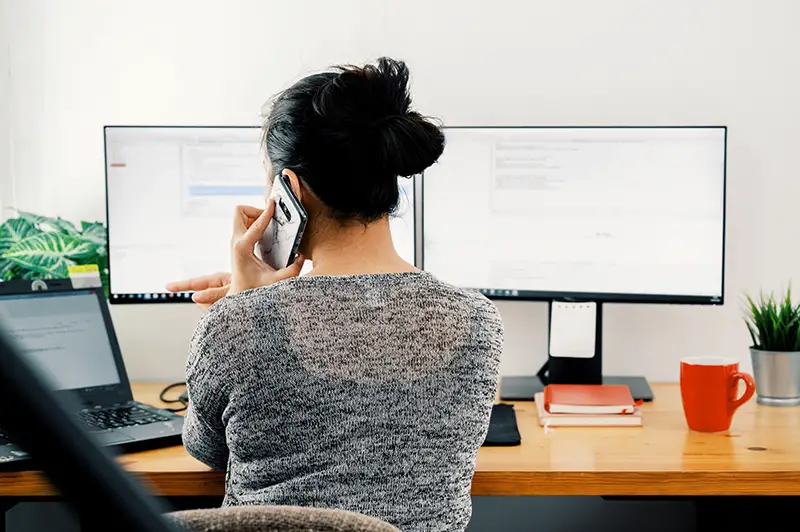 The world has taken to technology like a duck to water. With the dramatic changes that digital advancements have brought on, businesses are no longer relying on techniques that take up a lot of time and effort. The rise in the popularity of virtual assistants is an example of this. 
A virtual assistant is an independent contractor that lends a hand when managing the workflow of a business becomes overwhelming. Offering a variety of services including bookkeeping, social media management, customer service support, and so much more, virtual assistants are the better choice compared to hiring a full-time personal assistant. With most operations going remote, virtual assistants can help your business in more ways than one.       
5 reasons why your business needs a virtual assistant
1. Boost productivity and cost-effectivity 
By hiring a virtual assistant, small business owners get a chance to focus on tasks and decisions that influence the success of the establishment instead of the less critical ones. Outsourcing tasks that require basic skills and knowledge can smoothen the overall functioning of a business. 
At the same time, outsourcing tasks instead of hiring permanent employees is a cost-effective solution. Unlike full-time employees, there is a lesser risk factor involved while hiring virtual assistants on a monthly or project basis. 
2. Access diverse and the best talent
Since virtual assistants work in a remote setting, you get to hire individuals from anywhere in the world. With various databases and agencies curating the top talents in the world, you can have your pick of specialized virtual assistants, for instance, with exemplary social media marketing skills here or e-commerce services here.  
3. Low training costs and delegation of non-core tasks
Since virtual assistants can be hired for specific tasks based on their skills alone, you only need to pay them for that task, equip them with particular tools, and provide only minimum training, if necessary. Unlike full-time employees, entrepreneurs need not invest in getting the candidates up to a certain skill level to make the best use of them. For instance, if you avail the services of a virtual assistant from here, you save on training costs and can delegate work that requires specialization to them.  
4. Round the clock availability 
With virtual assistants, you can expect quicker completion of tasks because the individuals work on their own time rather than a mandated one. Considering this, if planned well, your business will have an assistant on the deck 24/7, which is ideal for areas like customer services.   
5. Better flexibility 
As a growing establishment, most entrepreneurs try to strike the right balance between headcount and profitability. With these remote working virtual assistants, business owners can get the best services at cheaper rates without worrying about the complications that come with permanent employees.  
Summing It Up
In today's world, remote working and diverse hiring are possible like never before. With small businesses, virtual assistants supply reliable support and skilled work on-demand, thereby making the establishment flow without any hitch at any time of the day.  
You may also like: 10 Myths That Stop People From Hiring Virtual Assistants
Image source: Dreamstime.com