Click here to get this post in PDF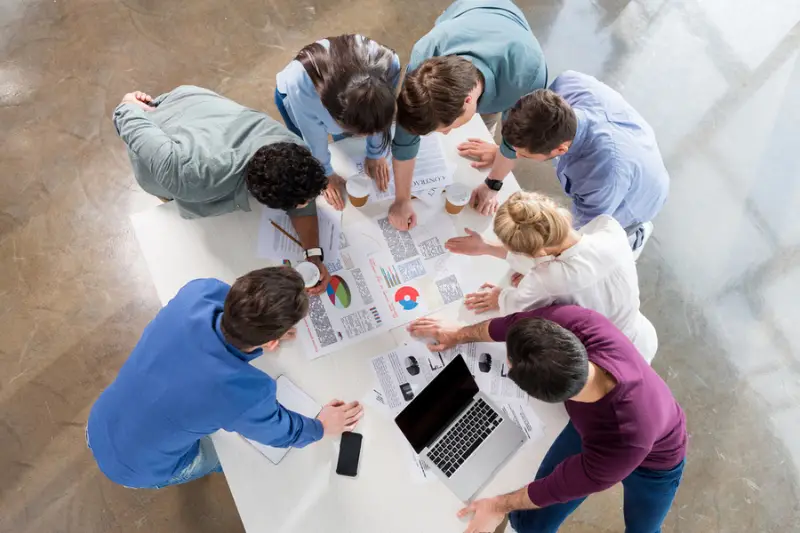 Remember how excited people are about their New Year's Resolutions on January 1st of every year? You're optimistic that this will actually be the time you change your life with new habits and healthier routines. While some people do stick with these resolutions, a lot of people fall out of their habits by the time it hits February. Why do you think that is? Maybe it's because they don't have the proper tools and goal-setting mechanisms they need to succeed.
While this is a general example, this same model is necessary for your business management. Without goal-setting techniques, you could end up falling behind or missing out on opportunities with your company. The best way to set yourself up for success as a business owner is with Objectives and Key Results (OKRs).
This software helps your organization set up ambitious goals and engage employees to meet them. With transparency and connectivity, you can reach new achievements and measure key metrics in one centralized location. So many businesses depend on OKR management software to help them stay on track. Here are some examples of why this is so essential.
Connect your team more effectively.
No matter the size of your business, you are going to have different people working on different projects. Connecting your team members is an important step to succeeding as a merchant. The first place you can do this is with your goal-setting software.
Set lofty goals that everyone is working together you achieve. Increasing employee engagement will help you find balance and improve your overall business model. Every member of your team is valued and important. From the head honcho to the entry-level employee, everyone deserves to be well-informed and involved.
Successful executives like Caitlin Gossage have made a career out of climbing the ladder and engaging with different employees. As a chief compliance officer and operations VP, she continues to use communication methods like OKRs to reach her employees and guarantee everyone is on the same page.
Plan your finances to avoid high-risk situations.
The ultimate goal of business is to make money. You need to hit your bottom line as a merchant or else you will have to close your doors. This means you spend a lot of time communicating with financial institutions and credit card companies.
You need to be sure you are presenting yourself as a trusted payment processor. For businesses and processors that experience excessive chargebacks, they may get put on the Member Alert to Control High-Risk list which can be detrimental for a variety of reasons.
MATCH list credit card processing warns about new merchant accounts that can't keep up with credit card processing in effective ways. If you are under review, it may mean credit card accounts don't want to work with your type of business. Use OKR techniques to guarantee your business account is running effectively so you don't have to worry about these concerns or inquiries.
Set achievable goals in manageable pieces.
As a business owner, you have lofty goals you hope to achieve with your business. However, you're not going to be able to accomplish everything overnight. Different OKR examples help you break down your ultimate goals into more manageable pieces.
This allows you to celebrate small victories rather than constantly climbing uphill. The first step is to set your objectives and then track your metrics with OKRs. This is a great way to use your business account to your advantage and engage in the most effective practices short-term and in the long run.
Create transparency throughout your company.
It can be incredibly frustrating when you are working for a company and you don't feel like you know what is going on. How many times have you been told to finish a task that ends up being redundant or work on a project that seems to be irrelevant to your end goals? With OKRs, you are avoiding these frustrations with true transparency. Let your whole company know where you're going and how you're going to get there. This will improve employee engagement and give people specific reasons for their individual tasks.
Delegate tasks to certain individuals or departments.
People are more motivated to achieve when they know what they're working for. OKRs help inspire your team toward their own goals that benefit the overall company. These techniques allow you to delegate specific tasks that play to everyone's individual strengths. Show your employees that you understand them and value their work by trusting them with jobs that are specific to them. This is a great way to make sure everyone is on board and excited about the future you're all building together.
Inspire and motivate your team.
Overall, the goal of OKRs is to inspire teams to work harder and achieve more. By measuring metrics and setting new standards, you're setting your business and your employees up for success. Find that workflow by aligning motivations with OKR software.
You may also like: How OKRs Can Change the Way You Do Business