Click here to get this post in PDF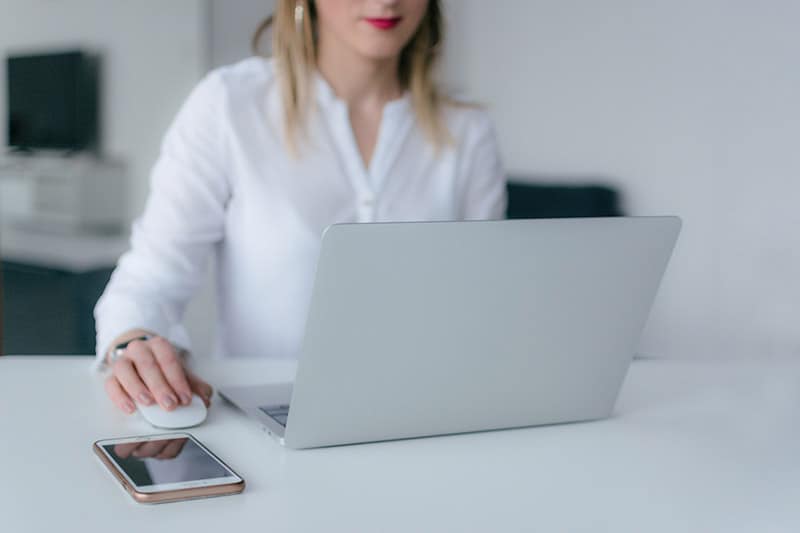 The growth, development, and overall success of your business depend on many factors. One of them is sending mail to correct addresses. Even though one returned mail doesn't seem to be a problem, in a big picture, it could turn into a disaster.
The ability not to worry about your mail reaching its destination is priceless. Address standardization and verification services can keep your mailing list in top shape, allowing you to have peace of mind.
An address validator is a simple piece of software, which is available to any business owner, who is willing to pay a fee. The benefits of address validation can't be underestimated. All you have to do is understand how much time, money, and effort it can save your company.
What is Address Validation?
Before we go any further, let's define address validation. Address standardization and validation software make sure all the spelling mistakes are fixed and the address is formatted according to the mailing standards of the related countries.
The software also checks if any of the addresses are duplicated. It compares the mailing list against the USPS database to ensure the address' deliverability. Experts at Byteplant explain that the program corrects abbreviation, changes capitalization, and formats zip codes.
Address validation is an integral part of any mailing list hygiene for marketing efforts and product delivery.
If you are still wondering if an address validator is a good investment, take a look at the benefits it offers your business.
1.   Reduce the Returned Mail Quantity
Every time you send mail to a non-existent address, you get it back. Accordingly, the money you spend on mailing the parcel or promotional materials is wasted.
One or two returned packages may not be costing you much, but hundreds of such returns could turn into substantial expenses.
The longer you wait to validate your mailing list, the more returned mail you'll be dealing with.
2.   Improve Customer Satisfaction Rate
Imagine a customer orders a product, which you promise to deliver in two or three days. Due to a simple typo, the package may travel to a different state and end up in someone else's mailbox.
As a result, you get an unhappy customer, who is unlikely to order from you in the future. Meanwhile, your reputation suffers because the unhappy client doesn't care whose typo led to a delivery mistake. Your company will be the one to blame.
Address validation software can catch typos and formatting errors before you send the parcel, thus making sure you deliver products to the right clients.
3.   Increase Delivery Speed
When you provide the delivery service with the right address, it doesn't have to bother with trying to figure out where to send the parcel.
Sometimes, USPS may be willing to fix typos or formatting errors instead of returning mail. However, it could delay the delivery process. As a result, your clients get the products later than expected, and your reputation suffers.
Address validation software standardizes the address to suit what the mailing services are used to working with.
4.   Improve Marketing Efforts
When you build your address list for marketing purposes, it has to be impeccable. If even one out of 10 mails is returned due to a bad address, you get the wrong idea about the efficiency of your marketing campaign.
The potential clients may not be converting because they simply aren't getting your mail, not because your marketing team is doing a bad job. An email verifier allows you to search for email addresses by first and last name, domain name, or business to verify email authenticity.
Address validation software can make sure you are getting correct information about the way your marketing campaign works by cleaning the mailing list.
5.   Keep Your Mail List Updated
In order to make sure your clients are getting the services you promise; you have to keep your mailing list updated on a regular basis. Doing it manually could be time-consuming and often lead to inefficient results.
The address validation software can help you make sure you don't have any invalid addresses on your list, thus simplifying your updating efforts.
6.   Save Valuable Time
Dealing with undelivered mail takes time. Instead of working on other important projects, your team would need to figure out why the package hasn't been delivered and take steps to avoid this in the future.
Meanwhile, after getting unclear analysis of its work, the marketing team is likely to spend time working out a new strategy.
All of the above can take a substantial amount of time, reducing the efficiency of your employees and hindering the operation of your business.
Final Thoughts
The address validation software saves your company time, money, and effort by making sure your mailing list is clean. It checks for typos and formatting errors as well as the ability of the recipient to receive mail. It's an integral assistant for any business regardless of its size.
You may also like: 7 Useful Tips for Developing Your Sales and Marketing Strategy
Image source: Pexels