Click here to get this post in PDF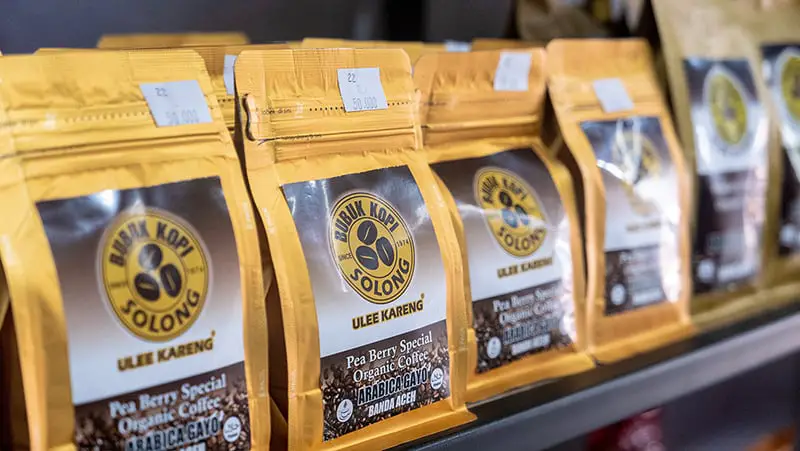 There are a lot of questions coming from start up business owners and older businesses undergoing a product repackaging regarding the best way they can package their own product. Of course, the answer is not always so simple because there are a lot of variables that have to be taken into account. Mylar Pouch is an expertly made product and it has a lot of answers to any queries that you may have. It should be noted however that the answers presented in this article are limited to pouches. If you feel like you should go for paper boxes or other packaging ideas, then you may not appreciate the suggestions. There are of course advantages and disadvantages in choosing pouches, but this is a discussion for another time.
What a Mylar Pouch is Made of
If you are a curious cat like me and wish to find out what everyday items are made of then you may have asked yourself what makes up a Mylar Pouch. The best way to answer this question is to perhaps divide the Mylar Pouch into layers and explain each one.
First, the reason why Mylar Pouches are made that way it is to be able to maximize flexibility. There are a few reasons why flexibility is important for pouches. The first one is to maximize volume. There are three possible packagings for fluid products namely plastic gallons, cartons, and pouches. Of the three the pouches are the most flexible and because of that they also occupy the least amount of space. This bodes well for your stockroom as you can increase the number of stocks you have with relatively the same amount of space. Another reason why flexibility is important is that it allows for a higher product to packaging ratio. This means that the overall packaging will be much cheaper compared to other options.
With that said, how does the Mylar Pouch get to be flexible? The reason is that the packaging is made up of a lot of layers that were specifically made to ensure quite a strong yet sturdy barrier. Creating the pouches in this way ensures that the package can withstand moderate intrusions such as punctures. What is less obvious is the protection that Mylar Pouches have against moisture, vapors, odors and harmful UV rays. This makes it easier for products to be shipped, delivered, stored and sold on any kind of transportation or storeroom.
The way that the Mylar Pouch is created makes it a favorite for businesses when they are choosing the packaging for their products. Choosing the pouch as the packaging is only the first step, however. The next step is to choose what kind of pouch you want.
Stand Up Mylar Pouch
When it comes to pouches, the stand up pouch is probably going to continue to be the most commonly used kind of packaging. It has a wide face which stands on a stable bottom. This allows for quite a lot of space for labelling and branding your product. Because the entire pouch can be made and printed in an assembly, it is also fast, cheap and easy to make. And these pouches are also able to print vibrant colors simply because of the several layers by which the printing can be done. There are a lot of different kinds of products that go for stand up pouches. They are also made differently depending on the kind of fluid that it was used for. The lighter kinds of products it is used for includes juices and cooking oils. These are cheaper thinner packages but are still durable enough to be a viable stockroom option. On the other end, stand up pouches are also being used to store heavy liquids, pastes and even solid granules. Especially made packages are used for these kinds of load which includes motor oil, sealant solutions and pet food. There also exists heavy-duty pouches that could seal up hardware products like screws and nails.
The reason why stand up pouches are so popular is because they are extremely convenient. In the name itself, it literally says that the pouch can stand up. Thus, after opening the package you can let it on your kitchen table for ingredients or on the floor for your pets. Couple that with the possibility of adding a reseal ability on the top of the package, you get yourself a whole different dimension to it. And finally, it is also easy to put in punch points for juices which makes the stand up pouch convenient and fun as well.
Flat Barrier Mylar Pouches
Another pouch that has been gaining a lot of attention is the flat barrier pouch. It is different from the stand up pouch because it does not have a base support to stand on. It is however still quite a favorite among retail shops. Its inability to stand on its own is made up by its small size. It is quite easy to display products that are usually small in shelves in stores leaning back. Because it does not have too many edges, it is also perfect to put in vending machines where it can contain chips and such.
The flat barrier Mylar pouch is also cheaper. Normally, these pouches are the go-to choice for inexpensive products.
Spouted Stand Up Mylar Pouches
A close cousin of the stand up pouch, the spouted pouch is basically a stand up pouch that has a spout on top. This makes it easier to pour out its contents and resealing it back again. It is perfect for fluid products that are sold on a large scale. For instance, juices that are a liter or more can be stored on one of these pouches. It can be opened, poured and returned to the refrigerator as soon as it is done with.
There might be a bit of price hike because the spout is normally made of hard plastic. It is still worth it, however, if you do the research for your product.
You may also like: Here's How You Can Make Your Packaging Stand Out