Click here to get this post in PDF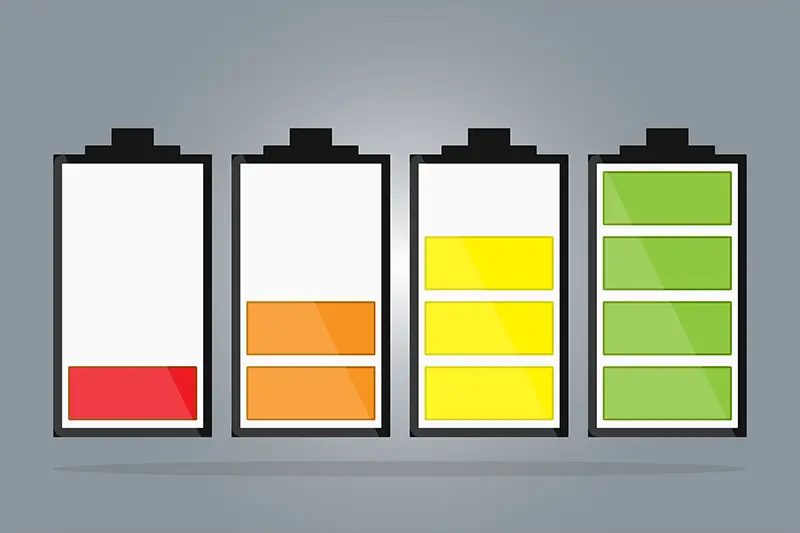 Are you planning to start a new industrial facility that requires the use of batteries? From smartphones to electric car manufacturing, it is impossible to succeed if you do not pick suitable batteries and use battery load testers. Keep reading to learn more about the right batteries to use for your operations. AAA battery use will be different than 9v batteries use.
The Best Battery for Traction
Whether you plan to manufacture scooters, motorbikes, or wheelchairs, one of the common types of batteries to consider is the lead-acid type. Although heavy, these batteries work well because they are able to supply power over a long period. However, they are now being replaced by Li-Ion batteries.
Although they are more expensive, lithium-ion batteries have a low-cost cycle and low maintenance. For example, you can leave Li-Ion batteries at any state of charge without serious effects. However, others like NiMH and NiCD require full discharge to protect the memory. If you opt to use lead-acid batteries, a saturated charge will be required to avoid sulfation. 
Most manufacturers of wheelchairs opt for lead-acid batteries, but the long charging time tends to be a significant disadvantage. In some cases, forklifts are fitted with fuel cells that help charge batteries when the car is in use. No matter the type of batteries you prefer, ensure they are comprehensively tested using the best battery load testers or lithium-ion battery testing devices. 
Batteries for Aviation Devices
Do you make or plan to make flying devices, such as planes and drones? Whether they are for navigation purposes, emergency services, or space missions, batteries are the main source of power for the navigation units. Therefore, they come in handy in helping with braking power, starting the Auxiliary Power Units, and ground operations. If the engine fails, the batteries you use have to provide power to support a safe landing. This means one thing – you must use the best batteries for your project.
For manufacturers of small aircrafts, sealed lead-acid batteries are the most preferred type. Although lead-acid batteries are heavier compared to NiCd, they need less maintenance. Most aviation batteries are designed to work as Current Peak Power (CPP) instead of Cold Cranking Amps (CCA), which is common in most cars. 
Batteries for Stationary Facilities
If you run a research center or stationary facility, there are a number of energy storage systems (ESS) that you can select.  Here, the selection of the battery should not be solely based on price but also the cost per cycle, the expected lifespan, and replacement. One of the best ways to determine this is by testing the battery's state of health using a battery load tester. 
Traditionally, most companies that use stationary batteries opted for lead-acid types because the weight was not an issue. Again, limited cycle count was not considered a major problem if the battery was rarely discharged. However, newer Li-Ion batteries are becoming common in many facilities because they come with more benefits, such as better safety, faster charging, and longer life.
As we have demonstrated, the chances are that there are different types of batteries that you can work with for your research facility or devices. So, make sure to review their pros and cons well and test before applying them. Also, work with the best battery load testers for regular testing.  
You may also like: What is modular technology, and could your business benefit from it?