Click here to get this post in PDF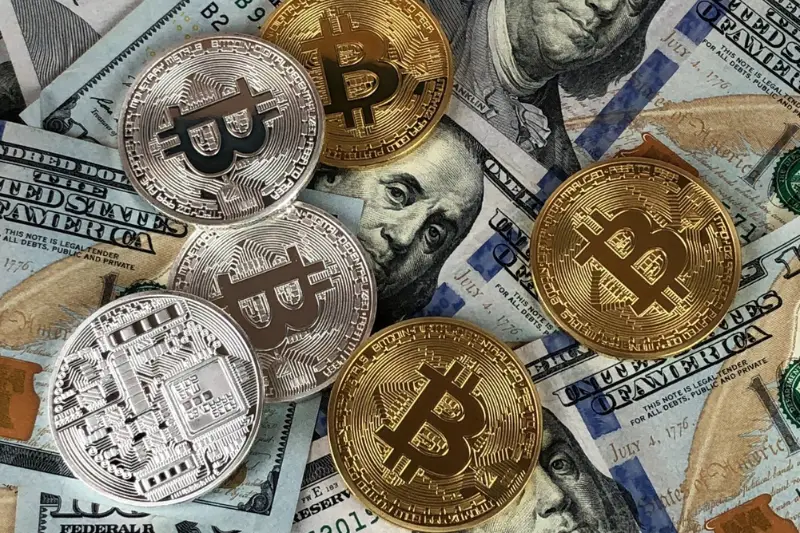 If you're considering making a cryptocurrency investment, then you've likely heard about BitcoinIRA, BitIRA, and Regal Assets, but which one should you choose? These are just some of the many different options for investors looking to invest in crypto currency. Read on to learn more about each option and which one is right for you. 
BitcoinIRA
A BitcoinIRA crypto currency guide can be a useful resource for investors who want to learn more about digital assets. Currently, they offer two of the biggest cryptos by market cap. 
However, this investment tool also offers a number of altcoins that you can invest in for diversification purposes. This tool also includes a dashboard that provides you with a variety of useful information, such as a history of your investments.
Aside from offering full insurance coverage on your crypto investments, they also offer comprehensive security. Crypto currency investors often worry about security, so the digital coins that they hold are fully protected. 
Despite its impressive security and service offerings, BitcoinIRA is not the only crypto IRA provider. iTrustCapital, founded not long after BitcoinIRA, is another company that offers crypto IRAs. The company is based in Irvine, CA, and offers a variety of cryptocurrencies as well as gold and silver. Despite its price premium, iTrustIRA has a long track record of providing quality service for investors.
Whether or not you're considering starting a crypto currency individual retirement account is up to you. As a long-term plan, it's important to choose a well-established company to manage your funds. Click the link: BitcoinIRACompanies.com for more information. While there are several crypto currency IRA providers, it is always wise to stick with a reputable one. 
Recently, hackers seized more than $36 million in crypto currency after breaching the security of IRA Financial Trust. This demonstrates that any company can fall victim to an exploit.
Although BitcoinIRA provides a comprehensive guide to digital currency individual retirement accounts, the process can take several weeks. The process usually takes about three weeks, although some variables can affect the time it takes. If you are new to investing in digital currencies, it's best to seek professional advice as soon as possible. 
A crypto currency INDIVIDUAL RETIREMENT ACCOUNT should be considered if you're looking for diversification options. With Bitcoin, the tax benefits are immense, as are the expansive features and investment diversification. 
BitcoinIRA offers a number of different account types and a variety of individual retirement account options, including Bitcoin individual retirement accounts, self-directed individual retirement accounts, and crypto-based individual retirement accounts. It's also important to note that you can convert your existing retirement account into a BitcoinIRA if you have a large enough balance.
CoinIRA
There are a lot of pitfalls with a crypto currency individual retirement account. Using one without the proper knowledge of how the process works can put you in hot water and cost you thousands of dollars in penalties. 
To avoid these problems, choose a crypto currency individual retirement account company that has a flawless track record with the IRS. Click here for more information about the IRS and cryptocurrencies. Investing in crypto currencies may be a great way to diversify your portfolio while still avoiding the risks associated with them.
Unlike traditional stocks, cryptocurrencies are not correlated with either stocks or bonds. While the price fluctuation may be less, the upside potential is massive.. While this is a significant risk, it is well worth the rewards. 
Regal Assets offers a free crypto currency individual retirement account guide and free DVD from Forbes magazine on the rise of Bitcoin. It also provides information on how to invest in these cryptocurrencies, fees, and costs, and offers a wealth of insight on how governments and large organizations are investing in them. 
The guide also includes expert price predictions from financial advisors and the virtues of gold and silver. Using a crypto currency individual retirement account is a smart way to invest in the future. If you're not sure about it, this guide can help you make the right decision.
Crypto currency individual retirement accounts are a relatively new type of alternative retirement investment. Click the link: https://en.wikipedia.org/wiki/Self-directed_IRA for the official Wikipedia page about this new form of investment. As such, they have gained the attention of less conservative investors. But before putting your money into one of these accounts, be sure to seek advice from a financial advisor who has a proven track record with crypto currency.
Remember that diversification is the key to building a sound investment portfolio. With the right knowledge, you can diversify your investments while still ensuring that they remain in line with your retirement goals.
There are a number of options for setting up a crypto currency individual retirement account, including the Coin individual retirement account. This is one of the first companies to offer crypto currency in its retirement plans. Their website features low fees and multiple storage options. 
They also offer dedicated crypto currency advisors and an expert crypto currency guide. In addition to these advantages, Coin individual retirement account is an excellent resource for learning about crypto currency individual retirement accounts. The only drawback to Coin IRA is that it doesn't include the full spectrum of available cryptocurrencies.
Once you've set up your account with a custodian, you can choose whether to buy Bitcoin with your individual retirement account. Click here for a definition of a financial custodian. A good account custodian will offer this service and invest your funds according to your instructions. 
You'll receive a tax-free distribution of your funds while enjoying the tax benefits of a crypto currency individual retirement account. And because Bitcoin is highly volatile, you need to plan for the long-term, as it can rapidly increase in value.
Regal Assets
The Regal Assets crypto currency individual retirement account guide outlines the benefits of this type of investment. This type of investment offers higher returns than traditional bullion, but with a higher risk. As with any investment, it's vital to research the risks involved before making a decision. 
The guide outlines the risks associated with crypto currency and explains the importance of investing only what you can afford to lose. Using this guide can help you make an informed decision about your retirement plans.
No matter what you choose, it is important that you know what you're getting into before you begin to invest. 
You may also like: Risks and Advantages of Investing in Bitcoin