Click here to get this post in PDF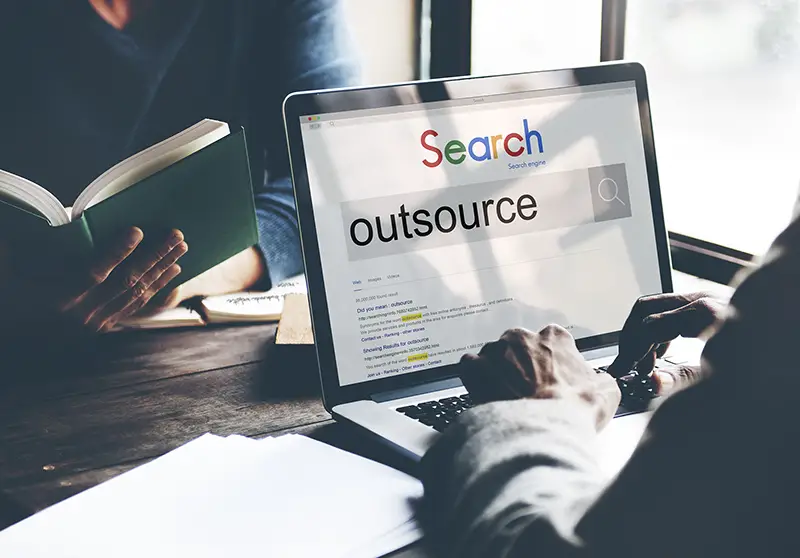 Outsourcing is sometimes treated as a dirty word, but in this day and age and in a global economy where competitiveness is increasingly defined by finding and optimally exploiting all efficiencies available to you, outsourcing is undoubtedly part of that equation. With that in mind, below are some of the essential business functions to outsource with the best ROI. 
SEO and Digital Marketing
SEO and digital marketing are one of the first, if not the absolute first thing you should think about outsourcing, and this applies to businesses of all sizes. Whether because you do not have the budget for an in-house SEO and digital marketing team or because you don't have the expertise, hiring a reputable, talented outside firm to take this function over for you can save you a lot of time and money. 
The best thing about outsourcing SEO and digital marketing right now is that you are unconstrained by geography. If you are a business located in North America or Europe, you can easily find talented SEO and digital marketers in Australia by searching "SEO Brisbane," for instance. The same applies regardless of where in the world you are located. 
Payroll
Payroll is another commonly outsourced business function. Having comprehensive payroll services provided by experts that allow you, as a business owner, to take a hands-off approach means time saved, less compliance risk, and a greater chance that employees will be paid on time and what they are owed. This is because payroll companies specialize in this and only this. 
Payroll is often one of the first things outsourced by small business owners with a growing staff. This is because it frees up the owner, as well as any accounting and HR personnel, so they can dedicate their time to more mission-critical tasks that have a more direct impact on the bottom line. 
Customer Service
Customer resources can and should be outsourced for similar reasons. Not only can it help save money and resources at a growing company with an expanding list of products and services, but third-party customer service providers do much more than answer the phone. You also don't need to worry about hiring and training in-house customer service employees, and you will help remove some of the pressure off of whatever administrative staff you have currently tasked with the role. 
Perhaps the most important reason to consider outsourcing customer service is the flexibility that comes with it. In the event that you need to ramp up quickly or down the number of people you have providing customer service, third parties are typically able to do this much quicker. 
IT Management
Outsourcing your IT can also have important business benefits. From freeing up internal resources to ensuring you remain focused on your core operations, having a dedicated third-party IT provider helps get rid of the time-consuming and often expensive process of finding and hiring internal IT personnel. 
Not only that, if you are a company with IT infrastructure demands that are subject to flux or are quickly becoming unmanageable, outsourced IT can provide flexible plans that allow you to pay for what you use and when you need it. Furthermore, outsourcing IT typically means placing your cybersecurity in the hands of experts, which is one of the most important and popular solutions to the rise in cybercrime and ransomware attacks over the last couple of years. 
Executive Assistants 
An increasing number of business owners, and especially remote ones with no fixed location or office space, are looking to what are often called "virtual assistants" for help. These virtual assistants are often people located in developing economies, who have great English and solid digital skills, but who come with significant cost savings thanks to the labour markets in which they are located. 
Virtual assistants are often tasked with taking on any number of tedious or repetitive manual jobs that a business owner or executive would otherwise have to burden themselves with on a daily basis. Having an outsourced executive assistant means having someone to lighten that load at great cost savings. 
Conclusion
Outsourcing as a trend is likely here to stay, particularly as industries are transformed by digitization and automation and competition becomes ever more fierce. While you should be strategic about which business functions you ultimately outsource, the above list contains some of the most common and operationally prudent outsourcing decisions you can make.
You may also like: Small Business Tasks to Outsource: Save Money and Time
Image source: Rawpixel.com