Click here to get this post in PDF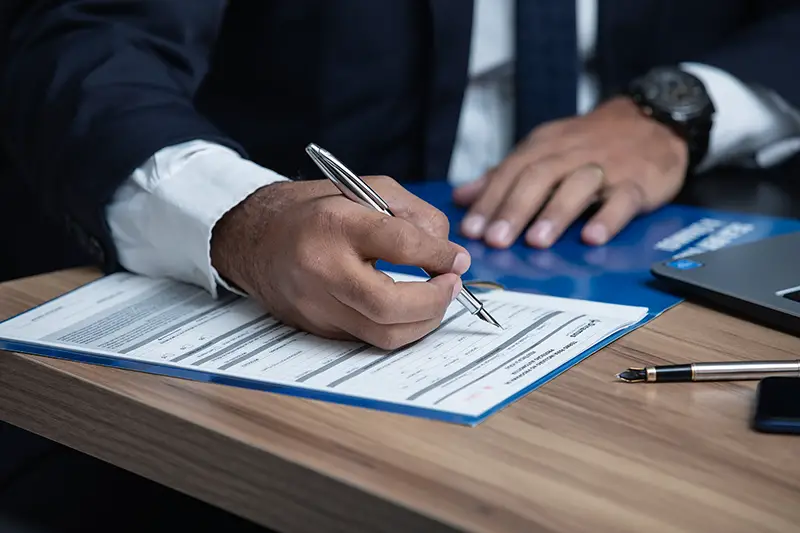 Several online directories assist with finding an online bankruptcy lawyer in your area; however, many of these directories simply list attorneys in exchange for a fee and fail to guarantee quality. You should use a discerning eye on any listing you choose to consult.
These two credible sources are a great starting point:
The ABA (The American Bar Association) cites lawyers and firms that meet its standards for a lawyer referral and allows you to filter the results for attorneys that specialize in bankruptcy. Additionally, check your state's bar association for local resources.
The NACBA (National Association of Consumer Bankruptcy Attorneys) is dedicated to helping consumers going through bankruptcy. The National Association of Consumer Bankruptcy membership criteria is very generous; therefore, membership does not equate to quality or experience.
In addition to directories, you can ask friends and colleagues for recommendations if they recently used a bankruptcy lawyer. Alternatively, you can contact a few qualified attorneys and arrange a consultation with each one. They can answer questions such as which kind of bankruptcy can you file in Florida (or wherever you're based). Some attorneys offer free consultations, whereas others may charge a fee for the initial consultation. It is important not to assume that a free consultation means lower quality; a free meeting allows you to get comfortable interviewing lawyers and could lead you to the one you ultimately choose.
There are three things you should aim to find out in the meetings:
Does the attorney have the expertise to help you?
Would you feel comfortable working with this person?
Are the fees appropriate?
Experience and Expertise
Experience and knowledge are required to navigate the bankruptcy code of this area of law successfully. A missed deadline or mistake-filled form could lead to your case being thrown out. That is why finding a specialist is critical.
Ask the lawyers you speak to about what specialized training or background they have. Those who have obtained a bankruptcy certification from the American Board of Certification have proven they know their way around the bankruptcy code better than the average attorney. An attorney's affiliation with NACBA is also a sign that they are committed to advocating for people going through bankruptcy.
It is imperative to ask the attorneys you meet with how many Chapter 7 and Chapter 13 bankruptcies they've handled. A good bankruptcy lawyer will discuss alternatives to bankruptcy, such as credit counseling, with their clients. 
Compensation That Fits Your Case
The average amount a bankruptcy lawyer should charge does not exist. A Chapter 13 filing will cost more than a Chapter 7, and fees vary from case to case and state to state.
You may expect to pay between $500 and $3,500 for a Chapter 7 bankruptcy. A Chapter 13 bankruptcy ranges from $1,500 to $6,000. The more complicated the case, the more expensive it will likely be. Ask about the attorney's fee structure during your first conversation and be sure you learn what services are included. 
Enlisting the help of a well-versed bankruptcy lawyer can be highly advantageous because filing the seemingly endless required bankruptcy documents is a formidable task. A trusted bankruptcy attorney by your side can ensure that these crucial documents are correctly completed and submitted by the appropriate dates, absent of preventable mistakes. Moreover, your bankruptcy attorney will advise you before drafting and submitting a proposal to repay your debts that address your financial needs and goals. Hiring an attorney specializing in bankruptcy to help you petition for Chapter 13 bankruptcy protection can save you from headaches and unnecessary mishaps.
How Can a Chapter 13 Attorney Help You?
You may be confused about how filing for bankruptcy works. When Chapter 13 bankruptcy lawyers get involved, they clarify the process and go over all of your income, car loans, mortgage payments, property, credit card debts, and other payments you have fallen behind on. They thoroughly review your circumstances, your secured and unsecured debt, assets, and income. 
Some of your property may be non-exempt from being used to pay creditors, but to clarify this, your attorney can help inform you how that works according to bankruptcy law. After investigating your case, your attorney is ready to file a bankruptcy petition using the Chapter 13 plan they crafted for you. Your Chapter 13 case will be presented in the New York bankruptcy court and will be in the hands of the judge from that point forward. 
How a New York Bankruptcy Lawyer Helps with Organization 
Your attorney will ensure that you avoid simple mistakes that most individuals make when filing for a Chapter 13 bankruptcy. They will also ensure your Chapter 13 case is on time for deadlines and submit your paperwork on the appropriate dates. They will identify your financial goals and help you meet them through your bankruptcy filing. 
What are the Steps of a Chapter 13 Bankruptcy in New York?
Your bankruptcy lawyer will help you complete the Official Bankruptcy Form of the bankruptcy court petition, a statement of financial affairs, and a schedule. 
Pre-File Course
You will be required to attend a pre-file course where you undergo credit counseling. After this course, you receive the bankruptcy court certificate needed in your petition. 
Filing the Form
The form that you fill out will have the following:
A list of your creditors and the amount you owe them
The explanation for each debt claim
Your source of income
The number of wages you are paid
How consistently you are paid
A list of all the properties that you own
In addition to these financial details, you will need to provide a list of your monthly expenses. This can include the following:
Grocery bills
Clothing expenses
Utilities
Transportation fees
Mortgage 
Medical bills
Taxes
This page will let you know more about what a bankruptcy lawyer can do for you and how they can help you.
You may also like: Simple Ways to Avoid Business Bankruptcy
Image source: Pixabay.com