Click here to get this post in PDF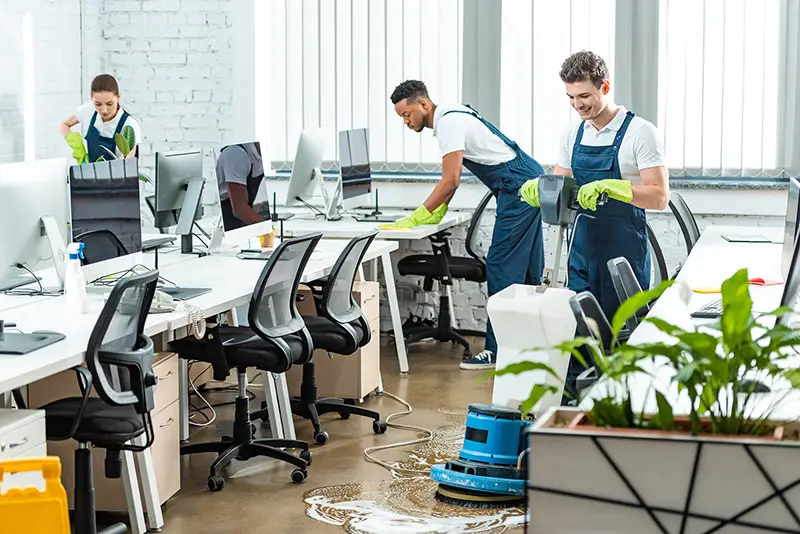 Whether you're currently hard at work, trying your best to return to a new normal while still keeping the house as clean as you can or you're back to work, trying to reopen your business as restrictions ease – one thing is for sure, when it comes to cleaning, we can all use a little help. Indeed, for many of us, cleaning can be a very relaxing and somewhat cleansing experience, both literally and figuratively speaking, yet there comes a time for all of us when we may have to ask for help. Today we're looking at when to use a specialist cleaning service.
When To Call In Professional Cleaners
Whether you're reading as a business owner or simply as someone trying to keep a clean home, this article may just open your eyes.
Hard To Reach Places
Whether you're struggling to clean behind heavy duty appliances in your own kitchen such as cookers and washing machines or looking for more specialist office equipment cleaning, hard to reach places can pose great obstacles when it comes to cleaning and as a result, lead to substandard cleaning. Professional provider of cleaners Dublin however have the equipment and the techniques needed for such hard to reach places.
Specialist Chemicals
Professional cleaning companies take their products seriously, using only the very best cleaning agents to ensure the job gets done properly. Whether that's cleaning ovens to ensure they're clean for your next tenants or utilising the best disinfectant chemicals to ensure your business premises is 'COVID – secure', specialist cleaning services will ensure the right chemicals are used for the right job. 
Specialist Equipment
As well as having the right cleaning agents, professional cleaning services will also provide the much-needed specialist equipment, from carpet cleaners to fogging sanitisation equipment. Without this equipment, attempting to clean at this level would undoubtedly cost hundreds, if not more.
Stay On The Right Side Of The Law
While you could always hire your own staff and purchase the equipment, you would also need to invest in the necessary training to ensure your cleaning staff are up to standard and helping you meet the necessary health and safety standards. It must also be noted that you'll be liable for your own cleaning staff's safety, providing you with more work with regards to risk assessments and more. Opting to use a professional cleaning service on the other hand rids you of this responsibility, as it's the cleaning company's responsibility to ensure their staff are professionally trained and experienced.
Want Help From The Specialists?
If you think you could benefit from the help of cleaning specialists such as London's best cleaning company Cleaning Express, we recommend contacting them today. Whether you're a business looking for help or are looking for a helping hand with your domestic cleaning, Cleaning Express have an incredible team, fully trained, all of whom will come with the necessary equipment and knowledge to provide you with the most thorough clean possible. Call Cleaning Express today on 0203 633 0390. 
You may also like: Why Every Business Should Invest in Professional Cleaning Equipment
Image source: Shutterstock.com