Click here to get this post in PDF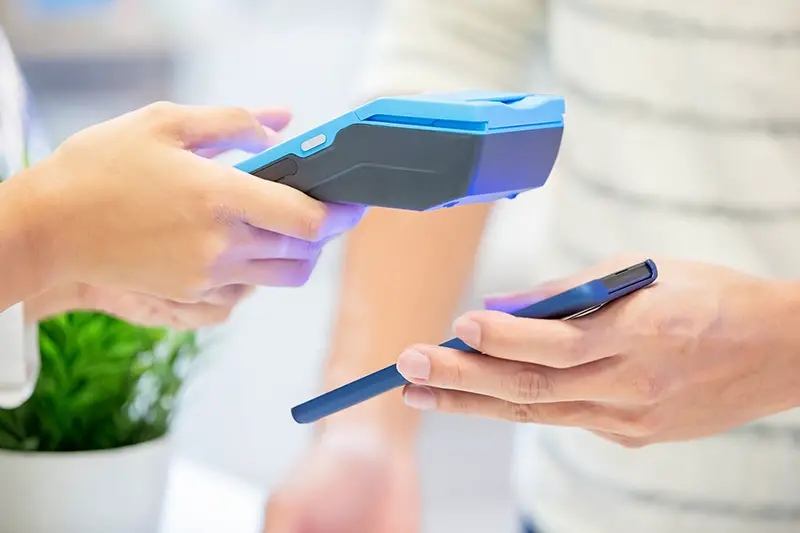 These days, technology influences every element of our lives. And although we have seamlessly merged technology into modern life, most of us hang on to the old-fashioned methods, too, as a backup in case something goes wrong. But as the tech sector advances, one critical element of our analog days may go the way of the dinosaurs: paper money.
What is A Cashless Economy?
Professionals in the tech and banking sectors have been advocating for a cashless economy for years. The concept is self-explanatory: a cashless economy is one that doesn't use paper money to buy and sell. Instead, monetary transactions are purely digital, using credit cards or mobile payment gateways that connect to the buyer's bank account.
In some economies, even credit cards could become inadequate. Amazon opened a grocery store in its native Seattle that could be a prototype for the cashless economy; customers tap their cellphones on a turnstile as they enter, and sensors throughout the store notice the items they pick up and automatically charge their Amazon accounts. No checkout lines, no cashiers – what the industry-leading online retailer dubs "just walk-out technology."
To some, this sounds like a dream come true. A cashless economy makes things faster – and essential in today's hurried society. Some argue that people will be healthier when paper money (which, as Scientific American pointed out earlier this year, is notoriously dirty) is out of circulation. All signs point to a better, brighter future, but just what does a cashless economy look like in practice?
India and Nigeria: Cashless in Action
While nearly all countries have adopted some cashless elements (like credit cards and payment gateways like PayPal), only two nations have really taken steps to make their economy totally digital. India and Nigeria rank among the most populous nations in the world (number two and seven, respectively). They're also global leaders when it comes to developing nations with populations that rely heavily on mobile devices, making them excellent candidates for testing out a cashless economy on a massive scale.
In India, going cashless has been a matter of incentive and public policy. In 2016, Prime Minister Narendra Modi introduced a mandate to repeal most Rupee notes in favor of cashless payment methods, a stark and dramatic shift for one of the world's most cash-centric economies. However, benefits for citizens who welcome the new, cashless Indian economy may see significant benefits. According to India's Economic Times, merchants and customers who use mobile payments can get access to discounts on fuel, transportation, and even insurance. People also hope that going cashless will help Indian citizens learn to better manage their finances, as they will have access to online banking and apps that encourage proper budgeting.
Nigeria started going cashless in 2012, with an effort to modernize the nation's commerce and become a global economic leader by 2020. While the nation has yet to become completely cashless, advocates for the Cash-less Nigeria Project have reported many benefits since adopting this digital market. Most notably, Nigerian officials have noted a decrease in thefts, as fewer citizens frequent ATMs and fewer businesses carry cash.
The Drawbacks of A Cashless World
While a cashless economy may seem like the way of the future, it does come with several drawbacks that even the fiercest advocates cannot yet assuage.
Digital transactions are incredibly difficult for countries with low Internet penetration, or with a large elderly population that is resistant to new technology. India has struggled to overcome this hurdle, as only 38% of their population has access to the Internet, and only 26% has access to smartphones. All the payment gateways in the world will be useless if you don't have a populous that can use them.
And tech-phobic octogenarians are not the only ones resisting the cashless economy; many voices in the tech sector worry that a fully digital marketplace would be ripe for identity theft. Scott A. Shay, the chairman of Signature Bank, warned CNBC that a cashless economy could lead be "a huge threat to our freedom" in 2013.
Because digital transactions are always recorded (by the credit card company or the payment app), a customer's purchases are always on the record. Of course, this can be harmless – or an excellent tool for spotting suspicious purchases – but Shay argues that it may not be long before "the health records of an overweight individual would [make sure] any sugary drink purchase they make through a credit or debit card is declined."
The pros and cons of a cashless economy are still up for debate, but technology will continue to grow, develop, and shape the future of commerce.
---
Cashless Payments: A Quick Win for your Customers
---
About the Author
Arthur Jones is a freelance writer and financial consultant. As a former venture capitalist, Arthur enjoys helping business owners from around the world seize their company's potential in a constantly evolving digital marketplace.