Click here to get this post in PDF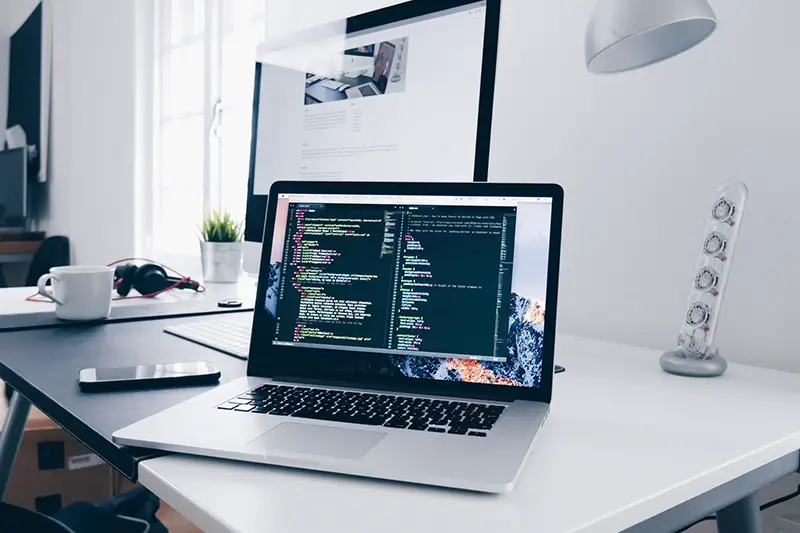 A website is not something you just upload and think is done forever. Website owners understand how important it is to maintain a website. Instead, it is similar to anything you possess, like your car, house, or health, all of which need maintenance for optimal functioning. Therefore, you need to carry out website maintenance regularly. Ordinarily, we may think it is primarily related to fixing bugs that emerge after launching the website. But, it covers a lot more. For example:
 
Upgrading a website's visual branding.
Integrating new systems and updates
Uploading fresh content: 
And a lot more.
You need to stay ahead of your competition. The best website maintenance package from reputable website design firms helps you get the best outcomes.
But, first, let's understand what website maintenance is.
Website maintenance is the process whereby you regularly find errors and faults in your website. This ensures that it is fully responsive and updated. It is a process that helps keep your website secure, reliable, and fresh. Moreover, it enhances your SEO and Google rankings for higher traffic growth.
An updated website helps you engage with targeted customers and potential guests on your website. It also keeps you saved from severe issues. When it comes to weekly evaluation, you must ensure a few things:
Glitch-free fast loading of website pages.
Backup of your website's data for its safety.
The site's software and plugins need to be up-to-date.
Examine its forms to ensure they're working properly.
Remove spam comments from the website's pages.
Check for broken links on the pages.
Fish out 404 errors on the website and resolve them.
Your blog needs to be updated to keep the audience engaged.
Maintain control over their web hosts and ensure that everything is running efficiently.
Also, you need to regularly (preferably weekly) check:
Review your website's speed
Conduct security checks
Assess website analytics
And revise blogs that you need to update. 
Understand how you can upgrade your website's appearance and take care of the present marketing activities. Also, automate as many procedures as possible for website maintenance, for example, the website's backup health ensures that it runs smoothly. 
What Do Website Maintenance Services List Include
Here are essential services included in the website maintenance services list.
1. Site Speed
Site Speed is a critical point to check. Use YSlow for Yahoo and or Google Pagespeed Insights for Google to dig into the problems slowing your site's speed. 
2. Browser Compatibility Testing
The different aspects of your website need to function correctly in the commonly used browsers. Your website must be compatible with the less-used browsers.
3. Functionality
Your website should be working smoothly. Make sure that you check all the website's essential functions, such as:
Filling up signing forms.
Contact forms.
Checkout forms. 
4. Analytics
Use the Google Analytics dashboard to check your website's important metrics and the respective trends of the key metrics. 
5. Catch hold of weak points
Security is an essential reason for website maintenance. Discover spam that has crossed the filters. Regularly look for vulnerable issues and ensure that your website is not taken over.
6. Repairs and Fixes
When your website has errors, bugs, and broken links, your website needs repairs. You need to check both internal and external links using a link checker. Broken links lead to a poor user experience and undermine your website's search engine rankings.
7. Software Update
Continually update the software your site relies on—for example, your content management system, themes, and plugins. You also need to take care of the non-crucial software applications. 
8. Website Backups
It is best to update database backups weekly. It is best to automate this. Moreover, restore the database once every six months.
9. Search Engine Optimization (SEO)
Search engine optimization of your website helps you identify the problems that affect your website's ranking.
10. Website Content
Updating and posting fresh content on your website attracts both the search engines and users to your website. The things you must do, include: 
Review your content regularly
Find and fix mistakes.
Upload new information using targeted words. 
Use a fresh style.
Web design services for small businesses generally include their essential website maintenance services. 
However, your business may need to go deeper into website maintenance. Maintaining a website has a deep correlation with a business' online success. A primary reason for this is that website maintenance is instrumental in giving a great user experience. Let's see how it helps more.

Why is Website Maintenance Essential?
A well-maintained website helps customers:
Find relevant information. 
Get a quality experience.
See your expertise and credibility.
You need to go for regular content revisions to drive higher traffic, engage visitors, and have a high search ranking.
Higher User Satisfaction
A good website encourages the users to go for your products and services. Moreover, a happy customer is like your unpaid brand ambassador! 
Improves Your SEO
A well-optimized site with precious content with properly functioning redirects is something that will make your website rank well. To remain on the top, what you need is to include:
Relevant data.
News.
Keywords.
Enhances Website Security
You don't need anything more than your website's security, especially when it comes to sensitive data. You also require frequent software upgrades and security updates essential to keep your website secure. Also, ensure that you address the security issues immediately. They should not lurk for a long time resulting in a complete business failure.
Website Maintenance Costs
Website maintenance is vital to keep your site working efficiently. You need to take care of several elements for this. It includes:
Website design.
Marketing tactics.
Frequent software updates.
And domain and storage costs. 
Also, the platform and functionalities you choose require you to create your website, and it may directly impact the present costs. A website builder versus a content management system can be very different. Things you need:
Domain name renewal.
Web hosting plan rates.
And secure sockets layer (SSL) licence charges.
They all help to keep your site active. You also have to maintain expenses of:
Email accounts
Specialised technical support
And eCommerce services
They may vary depending on the website. There can also be other costs to improve website operations and increase the traffic, such as: 
Website design.
Plugins.
And search engine optimization (SEO).
Conclusion
It is vital that your website matches the industry standards set up for 
Various Browsers
Social media platforms
It is advisable to get website design services for this. While looking for website maintenance packages, first enlist your needs to get quotes from different service providers to help you find out a web maintenance plan. 
Feel free to talk to Passionate Marketing Inc. experts, to ask about a customised approach for the web design services for small businesses. Having a personalised approach is vital to getting the most cost-efficient website design and maintenance services to keep your website in top-notch condition.
You may also like: The Future of Web Design—What's Next?