Click here to get this post in PDF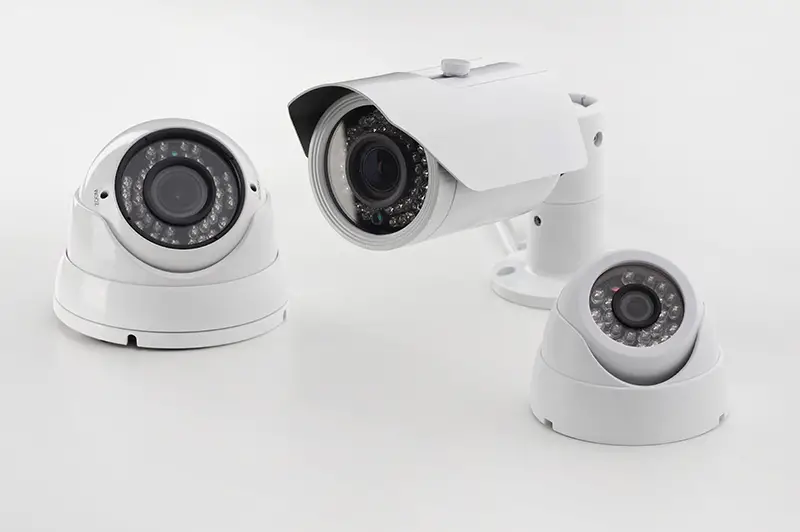 If you are interested in protecting your property, one of the best ways is to set up surveillance cameras. There are two that are currently very popular. One is IP HD Dome cameras that you may have on your property right now. The other is a bullet CCTV camera that is also one of the favorites. There are differences between the two cameras that are definitely noticeable. Their capabilities, and how advanced they are when compared to modern technology, must be considered. You will want the best system providing you with surveillance of your entire property. Here are the benefits of using either an IP HD dome camera or a bullet CCTV camera that you can own this year.
What Is An IP HD Dome Camera?
Also referred to as an Internet protocol camera, it is a digital video camera that is able to upload the footage in HD to either a server or to the cloud. It utilizes an IP network that you will set up at your home, and are very different from analog CCTV cameras because they do not require a local recording device. In addition to this, you will not have to worry about cables that must be used to deliver the signal. Those cables would also be what would allow you to see what is happening. Therefore, if you want to be cable-free, and also have the ability to upload your videos and images, this would be the best choice.
What Is A Bullet CCTV Camera?
If you have ever seen what looks like an outdoor light, with the camera inside, this is likely a bullet security camera. It is a very common piece of video surveillance technology that gets its name due to its configuration. Often referenced as a lipstick case, or even a rifle bullet shell, these can be installed in many locations. They can actually be a small as a standard-sized cigar, yet they are often shorter and less noticeable. Modern bullet CCTV cameras can also transmit data without cables, whereas the older ones will require cables to function.
Which One Should You Choose?
The one that you choose really depends upon where it is going to be positioned. For example, the dome shape of the IP HD dome cameras makes them ideal for high locations where they will not be noticed. Conversely, the bullet CCTV cameras are much longer, and even the smallest units are much more noticeable which can lead to unwanted vandalism. In regard to resolution, the IP HD dome cameras typically record 1080p resolution videos. The same is true for bullet CCTV cameras as well. They are also very similar by looking at specifications for each one. They both have adjustable video formats, different resolution capabilities, and are likely weatherproof when used outside. The primary difference between these two modern cameras is in how you will install them and how noticeable they are when seen from the ground level.
Final Considerations To Make
You should also consider whether or not they have built-in infrared technology. The type of lens that they use can also factor into your choice. IP HD dome cameras will have an adjustable lens, allowing you to have a much wider angle, which can be adjusted to your desired distance. Bullet CCTV cameras are often designed to look in a fixed direction. However, bullet cameras are much easier to install than IP HD doesn't have which motivates people to use those instead.
The differences between these two cameras are primarily related to their configuration. Dome cameras are installed overhead, whereas bullet cameras are installed on the sides of homes and buildings. Although the resolution of the videos is comparable, you often have more flexibility within the IP HD dome camera for adjusting how wide the angle of the video footage will be and adjusting the lens to observe at the desired distance. Both of them will allow you to upload your information to a server, which makes this decision even more difficult. It may come down to where you want to install the cameras, and how wide the angle the footage will be when choosing between an IP HD dome camera and a bullet CCTV camera if you want to add video security around your household.
You may also like: 3 Ways CCTV Can Pay for Itself in a Business
Image source: Shutterstock.com