Click here to get this post in PDF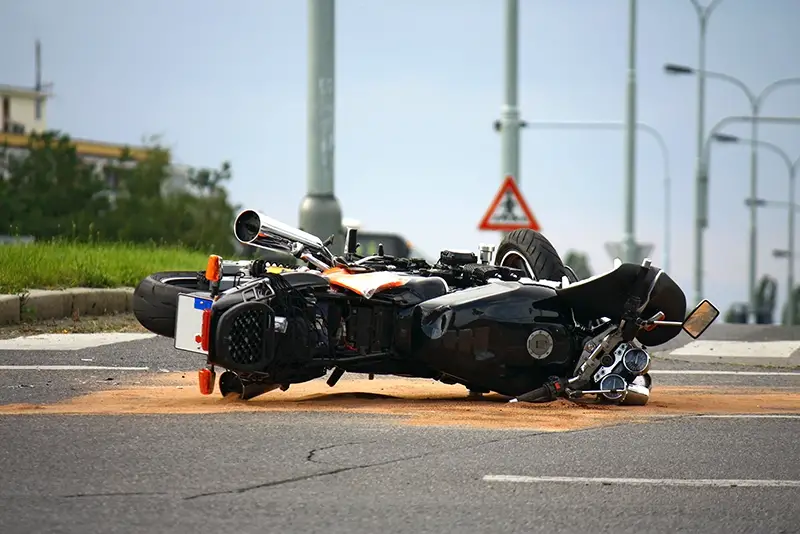 If you are in a motorcycle accident, the first thing you should do is remain calm. This may seem like common sense, but it's important to remember that panicking will only worsen the situation. Second, try to get yourself and any non-seriously injured parties out of the road and into a safe area. If someone is unconscious or in extreme pain, it is best to stop traffic and leave them until the paramedics turn up as moving them could risk causing further damage to any sustained injuries. If possible, move the motorcycles off the road.
Once you are in a safe area, assess the situation and determine whether anyone needs immediate medical attention. If so, call 911 right away. Be wary of moving someone who might have a spinal injury.
If you are looking for a motorcycle accident attorney at this moment, then these can be found online and in your area. It is also worth making a note of one just in case you should need their help in the future. Never delay calling for timely legal advice.
We shall now look at what else we need to consider in the event of a motorcycle collision.
Exchange Details
If everyone is okay or has already called for medical assistance, the next step is to exchange information with the other rider or driver involved in the accident. There may be more than one. This is for insurance purposes. 
Each insurance company involved now will be hoping it can be proven that the other party was at fault. Try to be as objective as possible when exchanging details and avoid admitting fault or placing blame. This is for the insurers or your legal representative to resolve on your behalf. 
Gather Evidence for Your Motorcycle Accident Attorney
If you are in a motorcycle crash, it is important to gather evidence at the scene. This evidence can be used to support any potential personal injury claim you may have. Be sure to take pictures of the scene and damaged vehicles and collect the contact information of any witnesses. If you are injured in any way or do not feel well after the accident, you must seek medical attention as a priority.
The Decision to Hire a Motorcycle Accident Attorney
When you're in a motorcycle crash, it's important to seek legal help. A motorcycle accident attorney can help you get the money you deserve for your injuries. They can also help you file a claim against the other driver and make sure they are held accountable.
A motorcycle accident attorney will:
Help the client understand their legal rights.
Assist with finding the best legal representation for the client.
Represent the client in court.
Negotiate a fair settlement for the client.
Having a good lawyer on your side is important when you're trying to obtain a fair settlement after a motorcycle incident. A good attorney will know of the best ways to negotiate with the other road user's insurance company and will be able to represent you in court if necessary. This can help ensure financial justice and that you are compensated for injury and vehicle damage.
Talk to Someone other than Family about Your Ordeal
When you're in a motorcycle incident, it's not just your physical health that's at stake. It's also important to remember that you may be dealing with a lot of psychological stress as well. Many people feel overwhelmed after an accident, and it can be helpful to talk to someone about what you're going through. This is especially true if you're considering hiring a motorcycle accident lawyer. 
Don't try to deal with everything on your own. Seek out help from a professional trauma specialist who can guide you through this challenging time.
A motorcycle collision can be traumatic, but with the right help and guidance after it, this experience can be mitigated. We can have support from all directions in terms of talking things through, and in the way, we can have legal assistance to secure compensation for personal injury.
Personal injury has become a large component of modern-day insurance claims, and injured parties are not just claiming for the damage to their vehicles but considering the financial implications of not being able to work after being involved in even minor accidents. It is good to know that motorcycle accident lawyers are there in support.
You may also like: The Law: How Motorcycle Accident Claims Differ
Image source: Shutterstock.com