Click here to get this post in PDF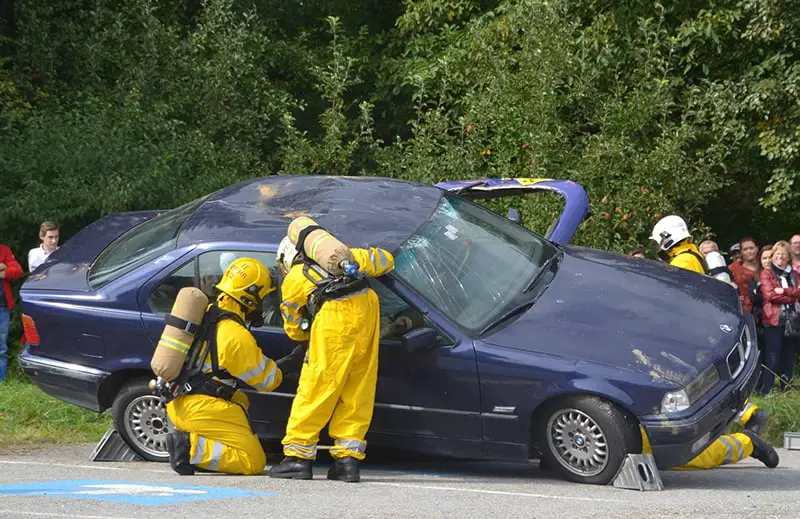 No matter how safely you or any of your loved one drive, accidents can happen anytime. It may not necessarily be your fault, but the fault of the other driver.
In this article, we have mentioned what to do after a car accident? Just in case you experience one.
How To Make Sure Everything Is Going Well?
Immediately Check For Injuries
You must first check whether there is someone who is injured or not. If so, immediately call an ambulance and follow the medical help they give you on-call until they reach there. In case, you and someone else is injured together, you must first take care of yourself only then you'll be able to help the other person. Also, make sure to call the police because their presence is necessary as soon as there are wounded (people suffering from physical damage).

If there is only limited property damage, the presence of police is not essential and you can feel free to manage it yourself, with the help of locals and ambulance helpers. In such a case, it is essential to keep calm.
If your car is damaged, as much as possible, collect real data that can demonstrate your situation and your position at the time of the accident. This can be important for later if there are possible complications or objections.
What Really Is Relevant/Actual Data?
You must take clear photos of all the elements that were involved in the accident (car positions, damage to cars, skid marks, the position of the sun, condition of the roadway, the width of the road, road signs, the distances of certain objects positioned in the immediate vicinity, etc.) from several angles.
Try to make notes and traces on the asphalt (with chalk) to indicate the positions, if the cars are supposed to be removed quickly.
Most Important: Write down the details of the witnesses before they leave. Their statements will later be very important evidence.
What You Should Have In Your Car At All Times?
If you are driving on the road, there is a chance that you may get involved in a traffic accident sometime. To anticipate such an unforeseeable event, and to drive safely in bad weather, you must have certain objects in your car such as:
A 'first aid' kit
A bottle of water (to take care of wounds and recover emotions)
A fluorescent vest (required by law)
A pen and paper
A piece of chalk to make road surface markings possible
A camera (or mobile phone with photo function)
---
Multi-Vehicle Accidents – Understanding The Liability For Personal Injury
---
More Useful Information About A Traffic Accident
Following the information above, we still give you the below-mentioned useful information:
If you, unfortunately, have an accident and your car is damaged, you should refer to your insurance company. If they refuse to pay compensation for damages, you will have one month to unsubscribe or cancel your auto insurance.
How does damage control following a traffic accident and compensation work? Some regulation in some states allows quick and easy processing of complaints so you must make a complaint.
If you are involved in a minor car accident in which your car has caused damage you must take it to the nearest car repair. But make sure to choose a garage that uses your car insurance. Visit sheengroup for more assissance with panel beaters.
Image Source: Pixabay.com