Click here to get this post in PDF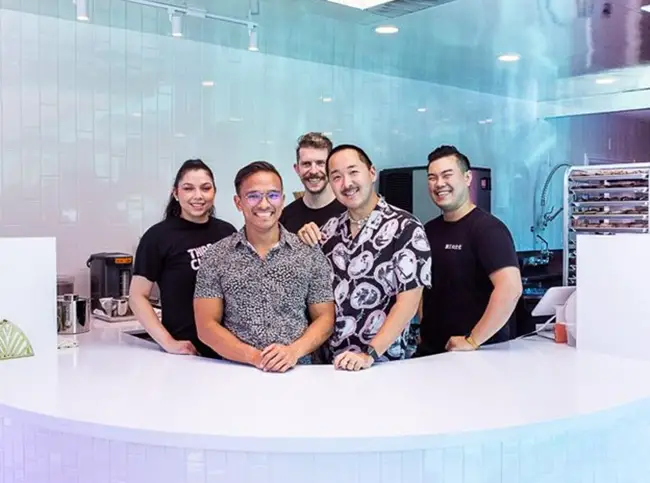 Since its inception, Third Culture Bakery has been serving delicious baked goods to the people in the communities we serve. We take pride in offering up treats people return for time and again, but we are also more than a bakery. From our choice of name to how we approach our business, our vision of this company is about more than items that taste good.
Third Culture Bakery Is About Heritage
We chose our name to honor our histories and our present. The U.S. is often thought of as a melting pot, as people from around the world have settled in the country. However, a melting pot indicates that everyone assimilates into a single culture. America is diverse. It is not a single culture. More than one million people from other parts of the world enter this country every year, bringing with them the traditions, languages and histories of their homelands.
If those individuals have children and remain in the U.S., they grow up under the influence of their parents' and American cultures. The term third culture — coined in the 1950s by sociologist Ruth Hill Useem — describes these kids. We chose the name Third Culture Bakery because both of us (Chef Sam Butarbutar and Wenter Shyu) are third culture children from parents of Indonesian and Taiwanese backgrounds.
We Are About Community
This business isn't just about the two people who started the company. It's about the communities we serve. You can find our baked goods in more than 60 wholesale locations and four cafes in the greater San Francisco area, including Berkley, Oakland and San Rafael. We are connected to these physical communities and feel it's important to give back. We look for opportunities to do our part to help out others within our communities, as we've been helped all along our journey.
Our communities are also more than the physical places we live and operate our business. At Third Culture Bakery, we consider ourselves part of broader communities, ones that you don't find in a single place but are bonded by similar traits. We are part of the communities of entrepreneurs, LGBTQIA individuals and Asian American and Pacific Islanders. We are also part of a global community of humans. Our humanity defines us as much as anything else. Owners and staff feel that there is more that binds us than separates us, and we let that truth guide how we operate this business.
Third Culture Bakery Is About Love
Love is at the core of everything we do. We lead with the heart. Integrity, kindness and love guide us in everything we do, from the recipes we create to the way we interact with one another, our customers and everyone we meet. Sam and Wenter want Third Culture Bakery to be a welcoming place that celebrates diversity and acceptance, where the love we infuse into all we do spreads further than our doors and makes the world just a little bit better.
You may also like: 5 Mistakes to Avoid When Starting a Home Bakery Business