Click here to get this post in PDF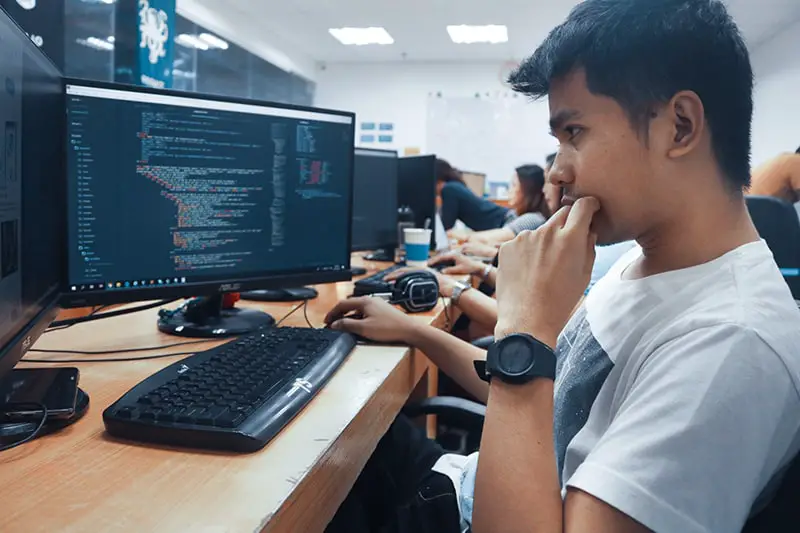 Web and software developers are some of the most in-demand roles in the computing industry but building your skill set to reach a high level will take time and experience. Working in a field that changes rapidly requires constant learning and personal growth, so identifying key experts and resources along the way is vital.
Whilst there is a vast amount of job opportunities available in the development industry, shining through the masses can be somewhat difficult. Here, software development expert, Linaro, sums up exactly what it takes to be the ultimate developer.
Be well-rounded
With so many software development career paths available to choose from, it is common for developers to hone in on one specific area of work.
Although this gives you a niche area to specialise in, it is important to be skilled in a broad range of areas in order to be a successful developer. Being well-rounded and diverse is particularly vital at the beginning of your career, whilst you are still immersing yourself in every aspect of the job.
Go to meetups
Programming events are a great way to network with other industry experts and gather tips and advice face-to-face. Join online forums to find out when and where events are taking place; you can perhaps even meet up with a fellow developer before to avoid arriving on your own.
Ask other developers what they think of certain programmes, techniques and ways of thinking. This will broaden your knowledge and allow you to be well-rounded in your approach, as well as helping you identify if there is a specific avenue you want to specialise in. Where physical conferences may not be possible, you can watch webinars and videos online which will also expose you to new skill sets and ways of working.
Experiment with technology
The best way to familiarise yourself with new technology is to experiment with it. Aspiring developers should invest time in using new technologies both on the job and outside of work, to help broaden your skill set. Explore different languages, tools, programmes, packages and frameworks and where possible, share this knowledge with others; you can then discuss what you like working with and what you don't.
Try front-end development
Front-end development is everything to do with what the user sees and interacts with on a web page including fonts, colours, menu bars and sliders.
This type of work involves creating code for the user-facing aspect of a website and, although it may not appeal to all, it is a valuable skill to have if you are wanting to be successful in the industry. Fluency in HTML, CSS and Javascript programming is vital for this aspect of developing, all valuable skills to have.
Essentially, front-end developers are responsible for delivering the look and feel of what has been developed by the back-end developer. Therefore if a professional can be skilled in both areas, it will make them much more desirable within the industry as they can deliver both.
Share skills and knowledge
Sharing expertise is a vital part of making it to the top in any industry. If you are a well-established software developer, you should consider investing time in a learning partner who you can coach and mentor. Your advice may help inspire a junior colleague on their journey as you nurture their development and advise them from your experience.
As you progress, why not become a talking head or panellist at events? This will not only give you drive to learn and perfect your trade, but will position you as a true expert within the industry.
Although there are many different ways you can specialise as a developer, much of the fundamentals remain the same. Don't worry about picking a defined path for your development as being well-rounded will make you desirable to prospective employers. Working with software, there will always be more for you to learn, so make sure to invest time in self-development both on the job and outside of work, through online training sessions, demonstration videos, and industry conferences. 
You may also like: Is IT Programming the Right Option for You? Crack Microsoft 70-480 Exam Easily with Exam Dumps