Click here to get this post in PDF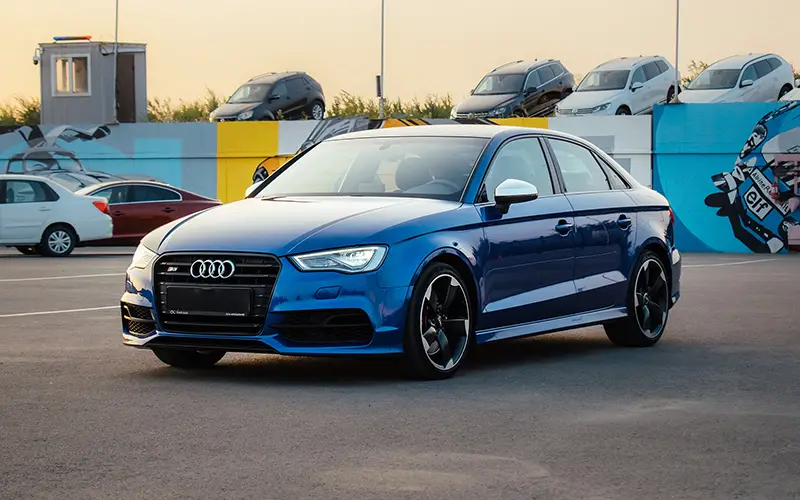 At comparison site mustard, cheap car insurance is quick and easy to find. But if you're in the process of buying your very first car, is there anything you can do to make sure insurance premiums stay as low as possible? Here, mustard.co.uk share advice and tips that can help you keep car ownership costs to a minimum.
Choose a car in a low insurance group
Cars made for the UK market belong to one of 50 insurance groups. Generally speaking, the lower the group number, the cheaper you can expect your car insurance to be. 
Groups are based on a number of factors, for example — the value of the car, cost of parts and repairs, performance, safety and security. The car's specification also influences the group it's in so it's possible to find cars of the same model in slightly different groups if one is better equipped. 
If you're a young driver and are concerned about the cost of owning a car, choosing a car in groups one and two can help keep premiums down. It's no surprise then that some of the most popular first cars for new drivers include the:
Volkswagen Polo
Volkswagen Up
Kia Picanto
Ford Fiesta
Fiat 500
Look for cars with the cheapest running costs
Cars in low insurance groups should also mean they're relatively cheap to maintain but it's always worth doing your homework. Before you make a commitment, take a look at owners' forums and car reviews sites to see what actual drivers are saying about their cars. Areas to pay particular attention to, include number of miles to the gallon, cost to fill up a tank as well as the average cost of servicing. 
If you're buying a brand new car, you'll have the advantage of a warranty which lasts between three and seven years depending on the car you buy. But even nearly new and used cars purchased from a dealership generally come with a 12-month warranty, too, so it's worth considering the used market as your budget is likely to go further. 
Also, ask about any servicing plans offered by the car dealer; not only can these help you budget, it means issues can be spotted and fixed before they become bigger, more expensive problems. 
Consider all levels of car insurance
Car insurance is likely to be your biggest ongoing expense, but don't assume that third party policies will be the cheapest option, especially if you're a new driver.
As contrary as it sounds, comprehensive cover, which gives you higher levels of protection can often work out cheaper than third party policies. This is because insurers noticed that more expensive claims came from third party policyholders, so premiums have been changed to reflect this. 
That's not to say comp cover is cheaper for everyone, as your circumstances largely determine premiums. It's more about being open minded enough to compare all types of car insurance to get the best value for money. 
Compare quotes to get the best car insurance deals
Opting for a car in a low insurance group is a big factor in keeping costs low but there are lots of other ways to save money, for example, consider:
Paying for annual car cover in one go — this will mean you avoid monthly interest fees.
Increasing your voluntary excess — this lowers your overall premium but remember you have to pay the excess for a claim to go ahead, so it still needs to be affordable.
Driving fewer miles — the less you're on the road, the lower the risk of an accident and claim being made, which lowers your premium.
Including a named driver — adding a more experienced driver to your policy can lower your premium as it suggests you won't be spending too much time behind the wheel.
Choosing a telematics policy — this bases your premium on the way you drive (taking into account speed, acceleration, cornering and braking) rather than industry statistics, so you could see premiums fall as a result.
Upgrading car security — if you can't keep your car in a garage or on a private driveway, consider investing in a car alarm or immobiliser.
As well as all these great ways to save, you can cut costs even further by shopping around for car insurance quotes. At sites like mustard.co.uk, you can compare dozens of leading insurers to find a quote that gives you the protection you need at a price that fits your budget. 
You may also like: Company Car Financing? – Here's What You Should Consider First
Image source: Shutterstock.com