Click here to get this post in PDF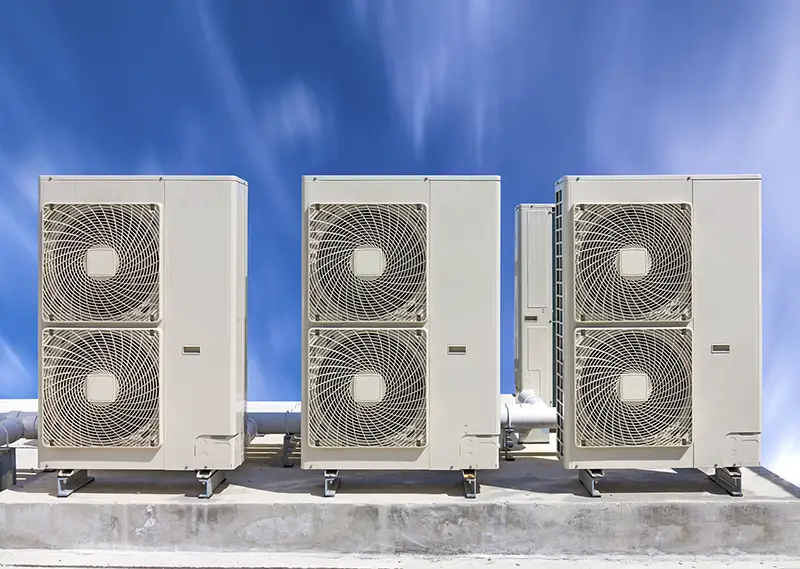 In most buildings, HVAC systems use a primary air handler to blend fresh outdoor air with recirculated air for conditioning and distribution into the interior space. However, a dedicated outdoor air system is a new configuration used in some new buildings. The outdoor air is conditioned separately from the return air before entering the building in this design.
DOAS is a good way to improve humidity control and offer exact ventilation air volumes. They remove constraints on the sorts of HVAC components that designers can specify, and they often use energy more efficiently than traditional HVAC systems. DOASs is the perfect energy recovery air system. 
What is the purpose of a dedicated outdoor air system?
Pre-conditioning of outside air and improved inside humidity adjustment are two main benefits of a dedicated outdoor air system over typical HVAC systems. Some of the reasons you should consider a DOAS are listed below.
1. Energy and Carbon Savings
DOAS uses energy recovery technologies to collect heating or cooling energy from the outgoing airstream to balance some of the energy required to condition the outdoor airstream, resulting in a more energy-efficient manner of conditioning the outdoor airstream. Energy recovery technologies vary, but the Energy Recovery Wheel is the most prevalent recovery mechanism. The entering fresh air is channelled through an Energy Recovery Wheel, which gathers up both temperature and humidity conditions from the outgoing air and transfers them to the incoming fresh air, saving energy.
In no manner is the exhausted air "recirculated" or "reused." Instead, the energy in the exhausted air is captured and used to pre-condition the fresh air that comes in. When compared to typical HVAC systems, this energy reclamation system can save you a lot of money on electricity.
2. A DOAS Can Control Indoor Humidity Better
Because humidity is removed (or introduced) straight at the source — the outdoor airstream – DOAS humidity control is improved. The DOAS may be built to achieve any required humidity level in the most controlled and energy-efficient manner because it is committed to the goal of conditioning outdoor air. This means your home will be more pleasant, and mildew and other microbial growth will be less likely. Because the DOAS system is meant to prepare the air before it enters the building, it can maintain a better (higher or lower) indoor humidity level.
3. A DOAS Can Meet the Specific Needs Of a Building
The DOAS devices allow the system to be modified to match the demands of individual buildings. Enhanced filtration, desiccant dehumidification, and cross-contamination control are among the features that are adapted to your project's individual needs.
4. Enhanced Filtration
Some facilities demand a higher filtration level than a normal HVAC system can deliver. This could be due to poor external air quality in the neighbourhood or unique needs within the structure. The DOAS can be configured to offer any level of filtration, including HEPA filtration, as needed.
You may also like: 7 Benefits Of Cleaning Your Air Ducts And Dryer Vents
Image source: Dreamstime.com