Click here to get this post in PDF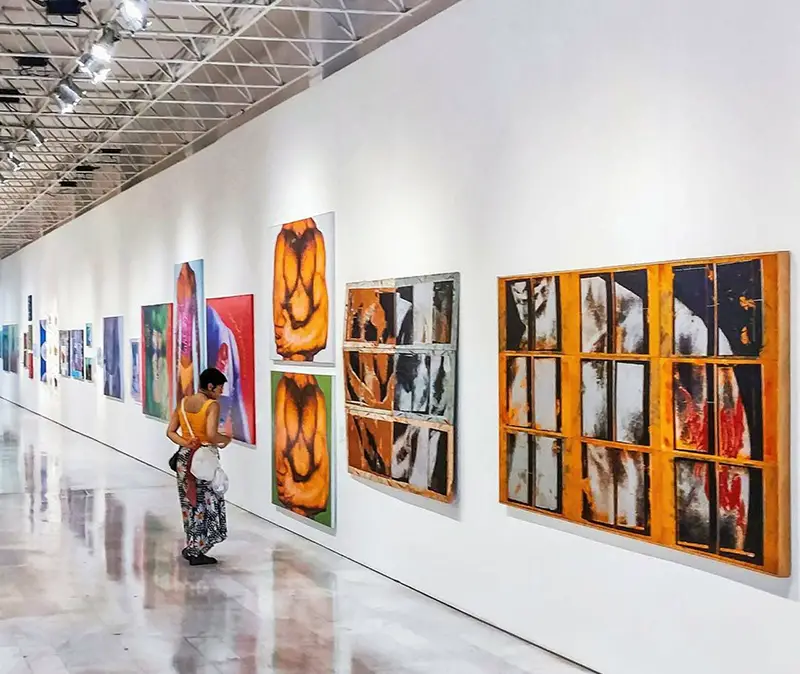 As with any form of investing, there are a number of different pros and cons that can be thought of and this has never been truer than when trying to get involved with art investment.
There have been a number of assumptions and thoughts to have been flown about regarding how art investment may only be available to people who are of a certain level of wealth, whilst there will be others who may immediately associate it with a particular class that they may not necessarily consider themselves to be in.
However, as like almost any other investment opportunity, art investment funds are just as accessible to almost everyone in the world and one that can be potentially lucrative. 
In truth, though, there are a number of different reasons why the question of "is art a good investment?" can be asked, and these are just some of the best pros and biggest drawbacks that an investor may come across.
 Pros of buying art as an investment
The fact that artwork is not particularly prone to market fluctuations should be one of the biggest pros about why buying it as an investment is a huge positive. 
Naturally, there are a number of different investment opportunities that can provide some huge risks, such as financial stocks, however, assets such as artwork can retain their value and will not be subjected to the volatile conditions that those who trade in cryptocurrencies and more traditional currencies may face on a 24/7 basis.
Another huge con of buying artwork as an investment is that art will generally appreciate over time. Of course, a rising value may require some luck as it will be down to market conditions, however, it would be rather difficult to see it decrease in value, especially if the right decision has been made. 
It should be noted that there is a drawback to this as well, which is explained below as a potential con.
By being able to invest in artwork that is considered collectable, there will also be a sense of pride and joy that can be obtained from doing so. 
The industry is, arguably, not one in which anyone can really do successfully if they did not have the passion for art or the patience to allow for the work to be appreciated.
Cons of investing in artwork
Unfortunately, there are still a number of potential drawbacks and cons that can be associated with buying artwork as a potential investment. Of course, there is always going to be an element of risk attached to any decision being made, so these will need to be considered and thought of.
One of the cons that may be a problem for many when thinking about whether buying art is a good investment could be the potential lack of expertise, skill, or knowledge that investing in the art will generally require. 
There is going to be plenty of information that is going to be known, with details about the creator, the piece, and other historical data, as well as whether the piece is a one-off or if it is a common design that has been mass-produced.
Another con in buying art as an investment is that once the artwork has been bought, it is not always that easy to sell on as they are not the most liquid of assets. Financial assets are typically easier to buy and sell with ease, but the artwork is a lot harder. 
Investors who are looking for a quick turnaround and a potentially quick profit will not enjoy art investment, as this can be one of the longest forms of investing around as the sales process can be incredibly time-consuming and requires plenty of effort.
As mentioned earlier, artwork can appreciate over time, however, there is no guarantee that this may happen, either. It is arguably one of the biggest risks that can be taken when buying artwork as an investment, as a lot of what happens in the future is beyond the holder's control. 
This means it could either remain at the level at which it was initially acquired, or it could see its value plummet if the artist becomes a forgotten figure.
You may also like: 5 Interesting Alternative Investment Ideas