Click here to get this post in PDF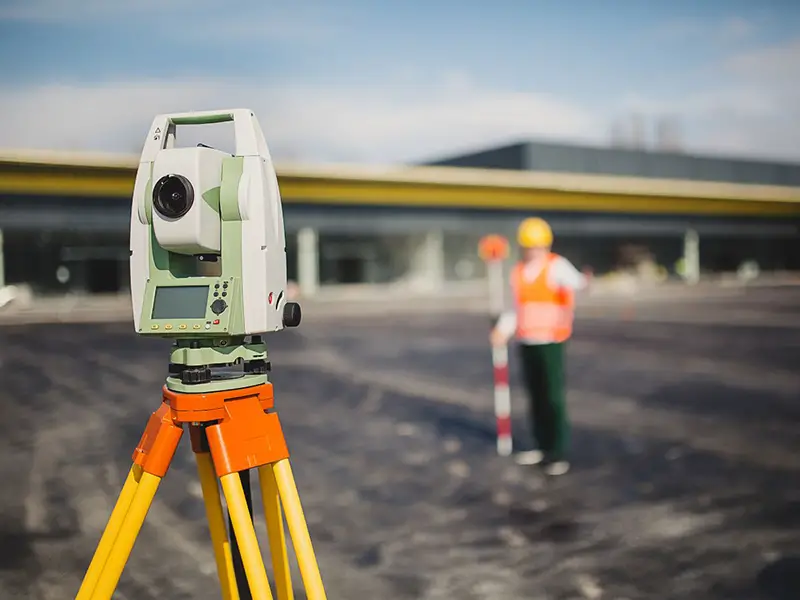 Subdividing property is a great way to turn a simple block of land into a major investment. But it's important to do your due diligence and invest in professional advice and boundary surveys to uncover any pitfalls that lay ahead. With the right help, subdividing a property can return a higher profit and make the most of the land you're working with. This article will discuss the subdivision process and some of the things you need to consider before embarking on a development project.
What Is a Subdivision?
Subdividing land is usually the first major step in the development process. The term refers to the act of legally dividing a single property into two or more individual plots. This is common practice in large-scale projects where developers will divide large tracts of land into dozens of parcels. On a smaller scale, it's also common for homeowners on large blocks to split the land in two, effectively doubling the value of their land. Land that has been subdivided can be assigned one of three types of property title:
Torrens title – These titles confer the freehold of the land to the owner. The owner is granted exclusive ownership of the land and is responsible for its upkeep.
Strata title – Strata titles are commonly found in townhouse estates and apartment buildings. Under a strata title, the freehold title of individual properties is conferred to the owner. Each member of the strata shares responsibility for maintaining shared spaces like foyers, gardens and access roads.
Community title – Similar to strata titles, community titles are typically reserved for larger developments with multiple freestanding buildings or large tracts of land.
The Cost of Subdividing a Property
Cost is a major factor in every development project. While a large-scale greenfield development may guarantee a profit, smaller-scale subdivisions aren't always profitable. It's important to consider the cost of the subdivision process itself, which may range from $50,000 to $400,00 or more, depending on the complexity. Throughout the process, you can expect to pay a range of fees and professional services invoices, including:
Town planning fees
Surveying fees
Legal fees
Architectural and engineering fees
Local Council fees
In addition, the developer is usually responsible for some (or all) of the expense associated with running utilities to each property. This can cost tens of thousands of dollars per lot and represents a significant investment by the developer.
Local Zoning Regulations
Zoning laws are often the biggest hurdle in a subdivision. In Australia, every property is subject to the zoning laws set out by the local council. These regulations limit the property's size, how large a structure can be, what the property can be used for and more. In most cases, the biggest problem arises from minimum size restrictions. If you're planning on dividing a single block into two, each plot needs to meet zoning requirements for total size while allowing for things like setbacks.
You can use your local council's online tools to determine how your property is zoned. Zoning issues don't have to be the end of development, but changing the zoning can be an expensive battle, so it may not be worth your trouble.
Restrictions on the Property
Not every property is suitable for subdividing. Not only is your land subject to zoning restrictions and building regulations, but you are also likely to be limited by setbacks, easements and other planning restrictions. While the property owner has a right to use the land, planning restrictions set aside some (or all) of your land for use by a third party. One common example is utility easements which dictate that parts of the property must be accessible by utility companies to service or install infrastructure.
The good news is that planning restrictions are usually easy to uncover. Boundary surveys use a mix of modern measuring equipment and title research to uncover and mark out any limitations to which your property is subject. This may take the form of simple setbacks, or it could be as complex as covenants that prevent you from building multi-residential developments.
Local Area Demand
The profitability of a development project is never guaranteed. The expenses involved with subdivisions can easily eat into your profit margins, so you'll need to calculate your costs carefully. To determine your total budget, you'll need to research the local property market and figure out how much similar properties are selling for. Pay careful attention to which types of property are in demand and which ones aren't. For instance, if there's an excess of townhouses in your suburb, subdividing your block may actually decrease its value compared to an alternative like duplexes. Consider your options carefully and avoid jumping into a subdivision project without a clear idea of your budget and profit expectations.
You may also like: 4 Crucial Things You Need to Do Before You Start Construction