Click here to get this post in PDF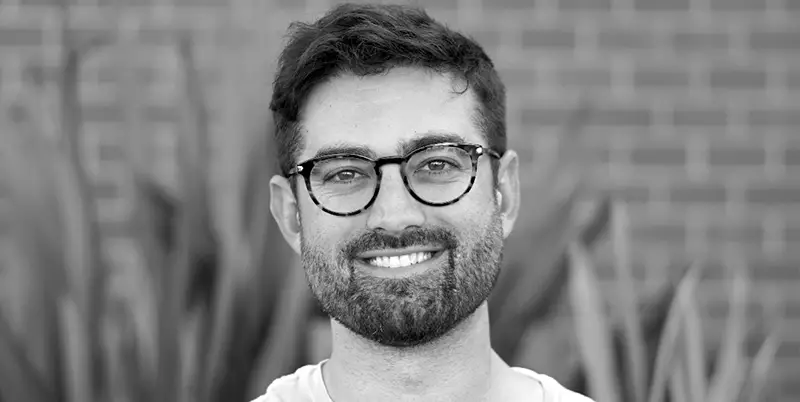 What would you do if someone suddenly handed you $100,000+ with no strings attached? 
For those who have fallen on hard economic times, a large sum like that could be a lifesaver — in fact, it's a lot of money to almost anyone. A $100,000+ check is the kind of cash that could help a person fund their retirement or pay off debts, while also avoiding selling their house or being forced to take out a high-interest home-equity loan. 
According to the New York Fed Recession Probability calculator, the chance of a recession in the US in the next 12 months is 56 percent, which means hard times might be just around the corner. The good news is there's now an easy way to tap home equity without taking on additional debt, selling your home, or moving: selling part of your backyard. 
"A lot of people have never even realized their yards could have value on their own," says Matt Lucido, founder and CEO of Yardsworth, a company that buys unused space in backyards and builds additional housing. "But it's actually a parcel of legitimate real estate that you can sell. This is a way of unlocking that hidden wealth and making the most of it."
The new California gold rush is in your backyard
Due to the passage of recent legislation in California, old zoning restrictions that had prevented new construction in the Golden State have eased for the first time in more than 80 years. The California HOME Act, or SB 9, enables homeowners to turn the unused space in their backyards into new lots for additional housing. 
If you have a roughly 30-by-50-foot plot of empty land in your yard, it could be worth big bucks. Due to soaring property values, this land could be the site of California's next gold rush.
"SB 9 gives homeowners a whole new way to invest in their backyards and monetize that land," Lucido explains. "People who previously would have been at risk of losing their homes now have an option that allows them to stay. In fact, they are actually paid to stay in their homes."
Selling your yard can also have additional benefits. For instance, having a smaller backyard also translates into less yard work and lower bills. 
"Smaller lawns are easier to maintain," Lucido says. "They also cost less when it comes to lawn care, landscaping, and water usage." 
In addition, selling part of your lawn can permanently decrease your annual property tax bill, which leads to reliable cost savings over time. As a result, homeowners now have an attractive option for weathering a recession if one strikes.
Ways to leverage your yard
California homeowners who want to convert their underutilized lawns into cash have multiple options. First and foremost, they might decide to develop the land themselves. This is the most time-, labor-, and capital-intensive option, however, since it involves not only filing paperwork and getting permission to create the second lot, but also planning and building a new residence, as well as securing tenants for the property or selling it.
"It can cost $75,000 just to get permission from the municipality to split the new lot off the old one," Lucido observes. "That's one of the reasons few homeowners have been taking advantage of the afforded by SB-9."
A second option is to find a developer to build on the land. If your property is in a desirable location, you may be able to outsource these parts of the project to experts. This has the added advantage of spurring job growth and economic development in your community. Moreover, if you specify that the land should be developed according to sustainable principles, such as energy-efficient housing, you can contribute to responsible land use in your neighborhood.
A third option is available in coveted urban markets in California, where Lucido's company, Yardsworth, will pay any fees and handle every step of the process so you don't have to.
How Yardsworth works
"We take care of all the work and expenses related to splitting the lot and building the new residence, in addition to paying you for your land," Lucido explains. "You won't have to pay a penny, and the money we give you won't be a loan. You can use the money Yardsworth pays you for anything you'd like. Whether living or retirement expenses, paying off debt, funding home improvements, paying for your kids' college, or investing in other assets to diversify your portfolio."
Vance Yetts of Inglewood, CA, used the money from selling a portion of his yard to Yardsworth to travel, make upgrades to his home, and enjoy his retirement. "I wasn't utilizing all of my backyard space," he reflects. "This sale hasn't affected how I live in my home or use my yard."
After agreeing to buy a portion of your yard, Yardsworth completes the government processes required to split off a small second lot, covers all costs involved, and wires you money before building anything.  Only after you are paid, does it then deal with the permitting process, and building a new small residence on the second lot. None of this work ever falls on the family who owned the land originally.
"Working with Yardsworth has been a breeze," Yetts says. They took care of every aspect of the process for me, including paperwork and communication with my mortgage lender."
Enjoy the benefits of the equity you've accrued
Due to SB 9, a large sum of money can now find its way into California homeowners' pockets. Meanwhile, they can stay in their homes, avoid taking out loans, and help ease their area's housing crisis.
The benefits are clear and substantial. As Yetts puts it, "If you own your home and are in need of cash, you can sell your yard for six figures! Yardsworth has allowed me to tap into the equity I've gained on my home and can work with homeowners like you."
You may also like: 6 Most Important Places to Clean Before Selling a Commercial Property