Click here to get this post in PDF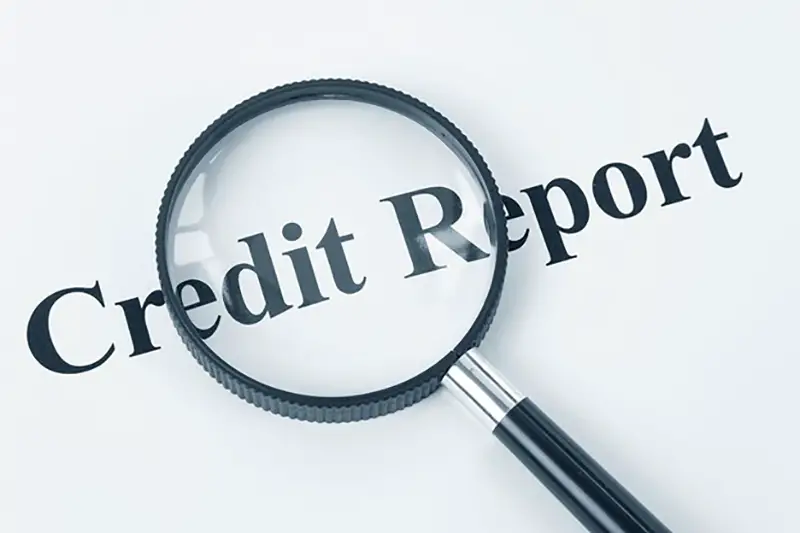 When a person fails to pay their debt, they can be in a lot of trouble. Lenders usually have clauses and other agreements included in contracts made when someone borrows money. One of these clauses might enable a lender to seek the help of collection agencies.
Collection agencies are companies that specialize in analyzing and reacquiring debt from borrowers. Lenders pay these collection agencies to ensure that they get paid their dues. With that said, collections agencies often appear in credit reports as evidence that they dealt with borrowers legally. 
Although the intention is good and the debts are paid, some of these collection agencies' names may appear on the credit report of borrowers. When a lender sees this on the report, it could lead to the borrower being denied a loan. So what do you do when collection agencies such as H & R appear on your credit report? Here's what to do:
About H & R Accounts
Have you heard about a company that collects unpaid accounts for creditors? That is the service provided by H & R Accounts. H & R Accounts is a collection agency engaged in recovering bad debts incurred by some individuals or institutions owed from creditors, primarily hospitals, clinics, or physicians. The company is a privately-held corporation that started in 1971 with expertise in patients' debt payment and financial engagement.
The New York-based company manages over $3 billion placements and collects over $1 billion per year in patients' payments. H & R Accounts is also known as Avadyne Health; it provides financial solutions to patients' self-pay account resolutions and bad debt recovery. The company also creates patients' payment plans and works with hospitals for their revenue cycle, systems, and policies. 
Their Services
Like any other company, H & R Accounts brings services that offer ease of undertakings for their client, their services includes:
Self-pay and early-out services  
This kind of service addresses the patients' needs through their cutting-edge and user-friendly technology. With this service, the company provides payment options for patients who wish to have an early-out arrangement. The service will allow patients to be discharged on an arranged payment scheme. Arranged payment would be postponed and collected by H&R Accounts after 30 days and more.
Hospital Bad Debt Recovery
The hospital bad debt recovery is a collection service focused on healthcare providers. Hospital bad debts are reported as the difference between the patient's bill minus payments made. It is said that one-third of hospitals report more than $10 million in bad debts. 
Experts from H & R Accounts are tasked to recover those unpaid accounts on behalf of their clients. Often, bad debts are hard to collect. An unpaid account is reported as bad debts after the company has taken several unsuccessful collections, including in-house and third-party collections and even legal actions.  
The Effects of Bad Debts
Bad debt affects both the business as the creditor and the individual as the debtor. Both parties suffer adverse effects when confronted with it. 
Effect To Business
In business, bad debts are uncollected revenues that are previously reported in financial books as gross income. A business incurs bad debts because they offer goods and services on credit that a customer did not pay. These can be in the form of:
Credit Sales to customers
Loan grants to clients and vendors
Business loan guarantees
Bad debts can slow down cash flow; it is the money that sustains the in and out of business. Slow down of cash flow will ultimately result in a negative business profit. Meaning, you are providing goods or services without receiving income in return.
Effect To Borrower
A person with unpaid debt can be charged with bankruptcy. Bankruptcy is a legal process commonly filed by the debtor. The process is handled by federal courts who will measure and evaluate the debtor's assets. The portion of the assets will be used to repay the outstanding debts. Bankruptcy can allow you a brand new start, but still difficult to get a future loan because it will still reflect on your credit reports.  
A low credit score on your credit report would impact your future borrowings. Additionally, any collection agency that appears on a credit report can give a bad reputation to the borrower. As much as possible, try removing H & R Accounts and other collection agencies from your credit report.
What to Do With Bad Debts?
When having a bad debt, the smartest thing would be to pay them off, but if circumstances go otherwise, take the best actions to lessen the impact.
When your unpaid debt is forwarded to a collection agency like H & R Accounts, you expect that it will worsen your credit report. However, to avoid unwanted incidents, get services from a credit repair law firm to help you fix your credit. The law firm will help you avoid lawsuits and remove inaccurate and questionable information in your credit report. Thus,  immediately call a credit repair lawyer when confronted with a credit collection agency.
Takeaway
Bad debt or uncollected debt is always an unwelcome thing to encounter, especially if a collection agency already handles your unpaid debt. This financial situation always comes with a negative effect on the debtor as well as the creditor.
 As a debtor, bad debt normally comes with a low credit score. When confronted with such a situation, immediately go directly to a credit repair law firm, ask the lawyer to help you repair your debt and fix your credit. And avoid the impact of a bad credit report.
You may also like: Does Consolidating Debt Ruin Your Credits?