Click here to get this post in PDF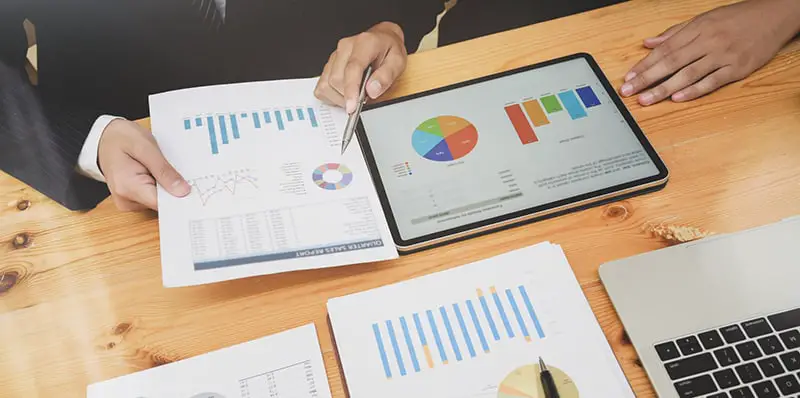 The modern world is increasingly being driven by data and technology, and nowhere is that more prevalent than in the business sector. Companies mine and collect masses of data on a daily basis – information that is then stored and used to shape key decisions that will affect the organisation's future.
But the issue with the evolution of big data is that it has become too big and some businesses struggle to manage it in a way that they can convert the information effectively enough to deliver a return on investment.
This is especially problematic in the marketing sector, with a recent study finding that 93% of marketers were focused on efficiency and ROI in the last year. With the evolution of data moving faster than most business processes, marketing data integration can prove an invaluable asset. But what is it and how can it benefit your organisation?
What is marketing data integration?
Data integration is the practice of combining information from a wide range of sources and channels into one centralised hub. Once that has been achieved, the data can be synced across all your teams and tools, ensuring all facets of the organisation can work seamlessly together. It helps to avoid siloing, where the danger is that certain sections of the business – such as the marketing department – do not have access to the relevant data they need to inform their strategy.
How does it work?
With so many separate marketing channels, businesses need to be able to collate all of their customer information in one place. That might be a consumer's age, location, purchasing preferences or contact details – data that may have been mined from website visits or surveys.
Alternatively, intelligent UK call tracking software can offer further insight that is invaluable in increasing ROI. For example, speech analytics can pick out key phrases related to products your business is promoting, and by integrating all of that data you'll have a better idea of which campaigns are gaining the most traction.
---
Why Any Business Needs An Expert To Craft Its Marketing Strategy
---
How can it benefit your business?
Data integration is increasingly becoming an essential marketing tool, offering numerous advantages. It improves efficiency and streamlines processes by having all of the pertinent information in one place for all teams to access. That in turn helps your business to make smarter, more focused decisions that are backed up by high-quality, relevant data. When it comes to marketing, having a clearly defined strategy e.g. buy Spotify followers – will enable your company to target its audience with greater precision and deliver a strong ROI.
Image Source: Pexels.com