Click here to get this post in PDF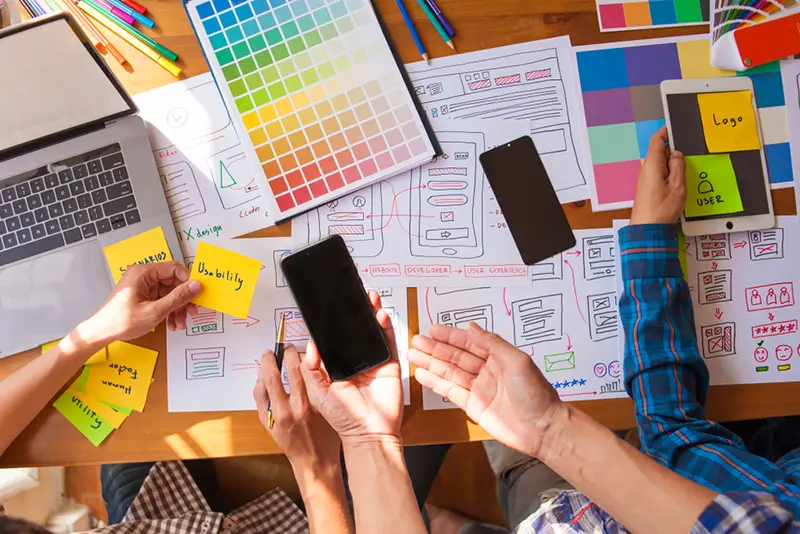 Today is pretty much the perfect time to start a UX design agency. Tomorrow might be too late, as things escalate quickly as far as technology is concerned.
In today's digital age, having a website or mobile app is an absolute necessity. You may think that corporations need the website more because they cater to a large number of clients, but in reality, small businesses need a website with equal fervor, or maybe even more. Even individuals have websites just to express themselves.
UX agencies in San Francisco are different from the rest. They manage to deliver outstanding results and innovative solutions. Let's say you decided to start a design agency in San Francisco – how are you going to get through the competition and prevail? Below, we're going to see what makes them different.
Before You do Anything, Open an Office in San Francisco
 In every business venture, having a prime location is important. However, you cannot just choose a great street in a great city just because it's the best. There are many things to take into consideration, one of them being whether or not you can even afford it.
Golden City, being a tech hub, is quite expensive because of the many San Francisco-based tech corporations and startups. It's a given that San Francisco is the perfect location to start your UX-based digital firm.
So you already have the perfect city to start your agency, but which part of the city? You want to be in an area where the tech companies, startups, enterprise software businesses, among others, are located for proximity reasons. But at the same time, since your business is also a startup, you want an affordable location.
Consider the right investment mindset. When you are in a location surrounded by businesses that might need your services, chances are your prospective clients might just stumble onto your doorstep. Consider a personal experience: a person is craving a coffee. Starbucks, of course, is the first choice, but the line is unbearable, and they really need that caffeine fix. A couple of doors away from Starbucks is a hole-in-the-wall coffee shop. So they get their caffeine fix from that small shop.
You want your UX/UI design firm in San Francisco to be that small coffee shop. If the customer is satisfied with your coffee, they will come back for more. If the coffee is excellent, the customer will tell other people about your shop. Before you know it, your UX agency is the next best thing, and agencies in San Francisco are lining up to hire your UX team.
When it comes to starting a business, think about the long-term return of investment.
Create a Prominent Brand Image
You are in the business of design, so make sure that your firm's ability to design the heck out of digital products is reflected in your brand. Take time to gather your creative thoughts and brainstorm. In fact, if you can afford it, you could hire a branding firm just to launch your startup.
Since branding is about creating a company identity, your creativity should already resonate with your logo. The logo will be the face of your company. So make sure that your "face" will already tell people that you create the most amazing design projects.
Of course, your website should be top-notch. If you can't wow people with the UI/UX design of your website, then you don't have a business opening a digital design agency. UX and UI are separate design components, but they go together hand in hand. If you think you have the resources to start a design firm that handles both user experience and user interface, then, by all means, do it.
But even if your major business is just delivering a quality user experience, your own website should have a well-designed user interface. Just because you are starting a business focused on web design doesn't mean that you have to design your own website. Sometimes it is more practical for a detached full-service agency to handle a business' web presence.
Outstanding Online Visibility is Key
Market yourself before you even launch your business. The online world is crazy, so it's reasonable to be crazy alongside the millions of online users.
Large corporations organize a press conference in order to launch a digital product design, web and mobile applications, products or services, and even a subsidiary company. But you don't need to spend a lot of money on press kits and catering services just to launch your company. You can hype people up with your startup on social media.
When you create your team, you have to make sure that each one of them is active on social media. Not only that, but they should also be onboard with hyping your launch on social media. The entire team should share their activities leading up to the official launch of your UX agency in San Francisco.
While you can create the agency's own social media accounts, you and the rest of your team should share the accounts' activities on your personal accounts. Document your journey through Facebook and Instagram stories. Tweet creative and witty quips about design on Twitter. Vlog about the agency's creativity in designing mobile apps and other digital products.
People really love behind-the-scenes content. The nature of social media has made people voyeurs. So people love the authenticity of real-life playing out on social media. People crave to learn more about the brands they follow.
Satisfy social media users with the story of starting your product design agency. Let them join your firm's journey. Allow them to get to know your team. Create a reality show out of your firm. It is going to be inconvenient at times, but you have to accept that great content is part of the packaging of design firms.
It's Vital to Know Your Market
You are already at the right location to get to know prospective clients. So research your neighboring companies. Navigate their websites and see which ones have the best designs. You can target companies with lousy web designs as potential clients.
Also, it's imperative that you know the companies that still don't have websites and learn about their needs so your agency can be ready with an informative presentation that will make them hire you. Be on the lookout for startups trying to set up a shop in the area.
Since you are already scouting the companies in the area, you might as well check out the competition. Know what digital products they offer that you don't. You can gauge whether those products are something you can still offer or if you should just focus on getting the clients from your niche asset.
Knowing your market means knowing your prospects, complementary design agencies, and your competitors because these are the entities that will shape the success of your San Francisco design firm.
Conclusion
So, now you know how to make your San Francisco design firm a force to be reckoned with. Of course, it will take time, but if you stick to the plan, you'll be able to get your agency to at least some prominence. Also, make sure to scatter your workforce throughout the United States (or even throughout the world if possible). The greater diversity your SF agency has, the greater the design ideas and creativity you are able to access.
You may also like: A Comprehensive Guide on Using Color in Web Design
Image source: Shutterstock.com