Click here to get this post in PDF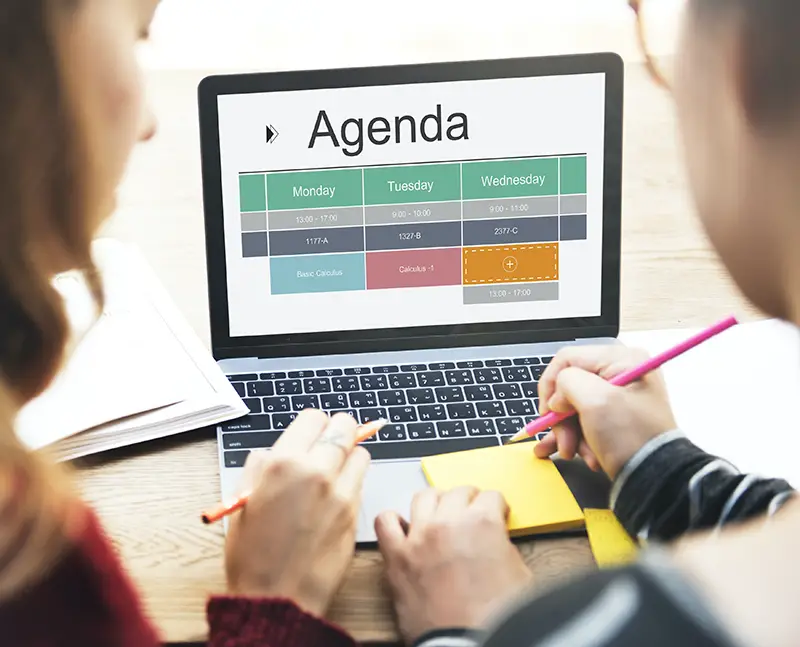 It's not a secret that your team productivity is seamlessly linked with how well your work process is organized. When you have all your events, tasks, deadlines in one place, your team stays synchronized in everything they do. Whatever workflow you have, there are plenty of apps that can help you keep your teamwork under control. Check out our ultimate list of best planning apps below and get ready to level up your team management skills.
1. Planyway
Planyway is a truly all-covering tool. It works equally well for any type of planning you're looking for: resource management, project planning, meeting scheduling, etc. All of it can be done within task lists and visualized plans on the calendar or timeline. As an extra help, Planyway lets you track time spent, collaborate, upload files, and analyze productivity through reports. The key features are:
Timeline grouped by members, lists, boards, and labels
Time tracking and reports
Integration with any other calendar by URL
2-way sync with Google Calendar with editing option
Subtasks and dependencies
2. Teamup
Teamup is a great shared calendar that lets you sync up with your team and schedule time-sensitive tasks. Even though it doesn't provide any project management capabilities, it does an excellent job in what it's supposed to be used for – shared schedule management. With Teamup you can:
Manage availability
Organize members into groups
Set up sub-calendars
Customize access permissions
3. Toggle Plan
Toggle Plan is a team planner rather than a calendar, as you can visualize workload only on a timeline or board. However, it can be the right solution if you are looking for a way to visualize who is working on what and when as well as manage your team workload. From there, you can:
Plan workload adjusted for public holidays, vacation, time-off
View timeline by week, month, quarter, or year 
Integrate with Slack, Trello
Notify members of new tasks
4. Asana
Asana is primarily a project management software. You could organize work with shareable and assignable tasks on boards, then visualize projects on the calendar or timeline. Most useful features include:
5. Wrike
Wrike is really good in terms of collating calendars and establishing collaboration. It lets you split projects by type and organize work without getting overwhelmed with data. It's best for:
Color coding tasks by status, channel, audience, etc.
Viewing tasks by month, quarter, or year
Sharing calendars internally and externally
6. Basecamp
Basecamp earned its popularity because of its to-do lists and messaging. Recently they made it possible to schedule tasks and meetings from to-dos on their own calendar as well. Using Basecamp you can:
Schedule meetings and send invites
Set recurring events
Notify on approaching or overdue events
Sync with external calendars
7. Google Calendar (G Suite)
The G Suite version of Google Calendar adds extra features that work well for teams including tracking everyone's availability all at once. With this app, you can:
Book shared resources like meeting rooms, equipment, etc.
Suggest and schedule a meeting time
Share calendars with public and private access
8. Outlook
Outlook calendar is often inevitable for Office 365 users. While it's quite hard to properly manage your team there, it still can work as an event scheduling app with shared calendars. It lets you: 
Create folders for certain teams or projects
Share availability with anyone 
Publish your calendar on a web page
 
9. TimeTree
What is the best calendar planner app for iPhone and android? Even though all solutions here have their own mobile versions, TimeTree is the one that only focuses on mobiles and definitely good for people who are always on the go. It doesn't have a desktop version but still allows you to create shared calendars with your team and have them synced up with individual planning. With TimeTree you can:
Send reminders 
Share notes, task details
Share events in messengers, social media
10. Calendar.com
Calendar is a great tool for those who constantly schedule meetings. It lets you find the best time among team members much faster, check the availability of everyone, and see how much time you spend on meetings of different types. It lets you:
Sync with Google Calendar and Outlook
Get meeting dashboards
View daily, weekly and monthly planning
How to choose the best calendar planner for you?
Any of the apps listed above can make your life much easier. The thing is that all of them can bring different values, but most importantly Team Alignment. Before giving them a try, take a moment to think about what you really need and what features are must-haves. Then, limit the list up to 2 or 3 apps and start trials. The free trials will give a clear understanding if the app will work for you or not. 
You may also like: Apps for Tracking, Booking, and Scheduling Remote Work
Image source: Rawpixel.com