Click here to get this post in PDF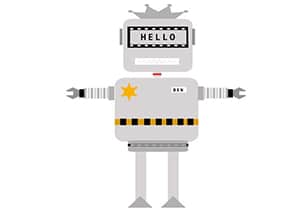 Thus, what is RPA in software, and whether you need it? Let us start with some examples. How are office processes performed in your company? And what about infrastructure management? Those are some of the most labor-intensive tasks, aren`t they? And what if you automate them so that robots take them up? There is special software that allows automating the most voluminous processes. 
If you still believe that to do so, you need to hire a team of developers, you are mistaken. There is a special robotic process automation software that can do everything without complex coding. 
HyperC.com offers one of the best options of RPA software. At HyperC.com, their specialists believe that nobody knows your business better than you. Thus, you are the only one who can automate any process in a way that is most optimal for your enterprise. If you don`t know how to code, it is ok. The best RPA software doesn`t work with coding. All that you need to know is how to manage the usual spreadsheets. Provide there the needed data, and the robot will do the rest.
The Best RPA Software and Its Features
What is the top robotic process automation software and how to choose it from all the variety of software options offered by plenty of vendors? It shall be easy to use and provide the needed tools to handle all the processes. For example, the automation software provided by HyperC.com offers the following: 
You provide the data and tasks in a customized spreadsheet;
Indicate limitations and goal;
Let the bot figure out the algorithms.
Provided that you gave correct data and determined the restrictions accurately, your robotic solution will give you an optimal result asap.
If you are wondering whether this is the best option indeed and whether RPA is used anywhere at all, check the leading companies. Even a quick comparison will show that the best companies, the leaders such as Gartner and many others, are known for using RPA widely. This is one of the main reasons why they are progressing constantly.
The robotic process automation can be used in any business for any department. In a store or a factory, it can handle the most complex logistics tasks and help you not only to determine the approximate pricing of a final product but to plan the entire manufacturing process. The application of RPA is not limited to a specific field or department. As long as you can provide the information in the form of spreadsheets, you can use RPA. 
---
Top Reasons to Invest in Sales Automation Software for Independent Sales Reps
---
Thus, what are you waiting for? Automate invoicing, the generations of orders, plan deliveries, routes. Specify weight or volume limitations, assign jobs to pickers. Plan equipment sharing by taking into consideration weather conditions, routes, transportation, etc. You can avoid many errors, avoid idle time, optimize all the processes, and thus, save a lot of money.
The success of any business is in robotic automation whenever it is possible. Try it for your business and see the difference.