Click here to get this post in PDF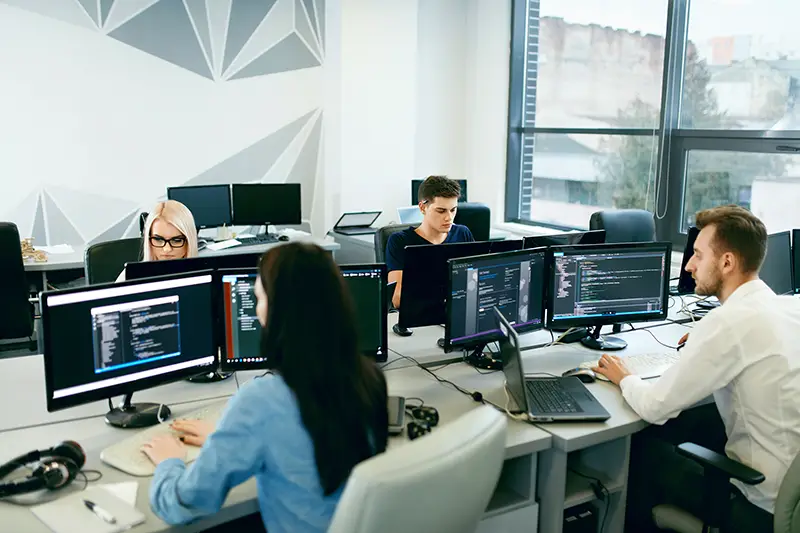 If you want to unlock your business' potential, it's time to talk to a provider offering managed IT service Brisbane wide. Outsourced managed IT services are one of the best-kept secrets of the business world. Even if your company doesn't have the size or scale to employ top IT professionals in-house, a service provider can give you access to the very best talent, technology, and IT infrastructure. Put together; those things can help your business improve its efficiency, increase profitability and reduce system downtime.
What are Managed IT Services
Managed IT services provide businesses with ongoing it support. Whether it is helpdesk support or high-end technical troubleshooting, the resource will be available. Where a business is too small or lacks the scale to employ its own IT personnel, managed IT services can give you access to asset management, proactive maintenance, user support, and IT strategy advice. Working with a managed IT service provider is the best way to access professional support and lighten the load. With the right plan, your business can run more efficiently, increase profits, and save time for more important things.
What Do Managed IT Services Include
No two businesses are exactly alike. That means managed IT services need to be tailored to suit your business requirements, size, and goals. In most cases, your provider will tailor a managed IT package that suits you perfectly, and they'll be able to scale their systems to keep up with your business as it grows and evolves.
Depending on the provider you work with, your managed IT services will include things like:
Access to a helpdesk for on call support whenever you need it
Proactive system monitoring and maintenance to check for faults and repair them before they become an issue
IT strategy and planning to support your business' growth and changing needs
Cyber security strategy and planning to ensure your data is always safe
Backup and recovery strategies to minimise downtime and speed up data recovery in the event of a disaster or malicious attack
Integrated user management to look after the employees, customers, suppliers and guests who use your systems
Most providers design their managed IT services to be scalable. That means your monthly fee increases as your business grows, but in return you'll receive an increasing amount of support. This system is a simple way of ensuring your IT systems are always in top condition and ready to support your business goals.
What Isn't Included in Managed IT Services
Managed IT services are usually designed to take care of your day-to-day IT needs. That means several things specifically aren't included in your regular plan. While you might have to pay extra for add-on services, your IT provider will usually be able to help, and their firsthand knowledge of your business means they can deliver more successful projects.
Managed IT services typically don't include things like:
The cost of the hardware and software your business needs
Ongoing expenses such as cloud hosting and storage fees
The cost of subscription-based software and services
One-off IT projects such as upgrading your equipment, shifting to a new system, building on-site data backups or adopting new technologies
Additionally, you can expect to pay more for your managed IT services as your business grows. Most service providers charge a monthly fee based on the size and needs of your business. As you grow and add more employees, customers and suppliers, your managed IT expenses will increase to match.
Why Invest in Managed IT Services?
The right provider can offer managed IT services that support your business needs now and into the future. While many businesses don't have the scale to support in-house IT teams, investing in managed IT services is an easy way to access top industry professionals. For a simple monthly fee, you'll be able to improve your IT systems and ensure your business has all the support it needs to flourish.
Working with providers offering managed IT service Brisbane wide comes with a range of benefits:
Improved efficiency and productivity
Increased profitability
Access to industry professionals without needing to build in-house IT teams
Manage your IT expenditure with a predictable monthly fee
Reduce your IT spend and focus on purchasing the systems, hardware and software you really need
Reduce downtime from system faults with proactive maintenance and helpdesk support
Easily scalable to match your business' growth and evolving needs
Speak to your managed IT service provider to find out more. The right provider will partner with you to tailor their offerings and deliver the services your business will benefit from the most.
You may also like: Everything You Need to Know About Managed IT Services
Image source: Shutterstock.com