Click here to get this post in PDF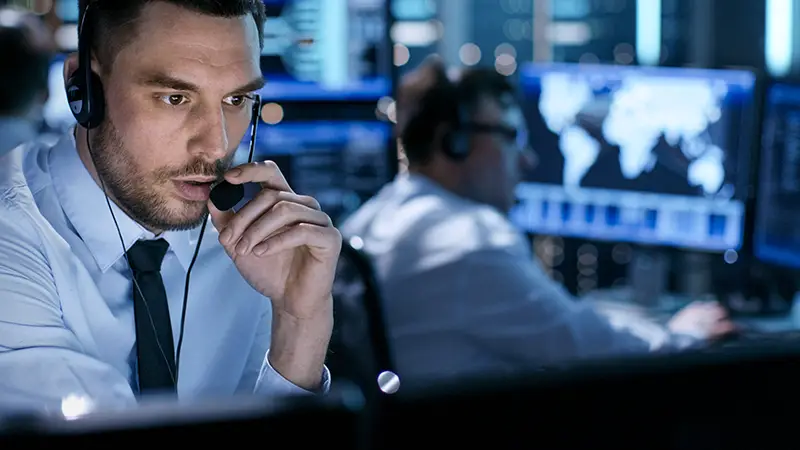 You know that you need to invest in managed IT services if you're running a business. But what are managed IT services, and why are they so important? This blog post will discuss everything you need to know about managed IT services. We'll talk about what they are, how they can help your business and the benefits of using them. So if you're ready to learn more, keep reading!
What are managed IT Services?
Managed IT services are a way for businesses to outsource their IT needs. Businesses that do not have an in-house IT department will hire an outside company to cover all the technology-related issues they might encounter, such as network security or hardware maintenance. These companies are often referred to as "managed service providers," or MSPs for short. 
The most common type of managed service is cloud computing; however, other types are available too! One benefit is that these services can be customized depending on your business needs. You don't need everyone else's input if you're looking into getting some help from one person; it'll just cost less money overall because there won't be any wasted resources being used up by people who don't need to be there. The aws management service team helps maintain the smooth running of a business's computer network, hardware, and software.
How Can Managed IT Services Help your Business?
Many different ways managed IT services can help your business. Here are some of the most common benefits:
– Increased Productivity: When you outsource your IT needs, you're essentially freeing up your employees' time so they can focus on their actual jobs. This means that they can get more work done in less time!
– Improved Security: One of the main responsibilities is to keep your network and data safe from cyber threats. They do this by implementing security measures such as firewalls and antivirus software.
– Reduced Costs: By using managed IT services, businesses can often save money on things like hardware and software upgrades.
– Greater Efficiency: Having an in-house IT department can be costly and inefficient. Managed IT services provide a more streamlined way of meeting your technology needs without all the added overhead.
What are the different services that come under managed IT Services?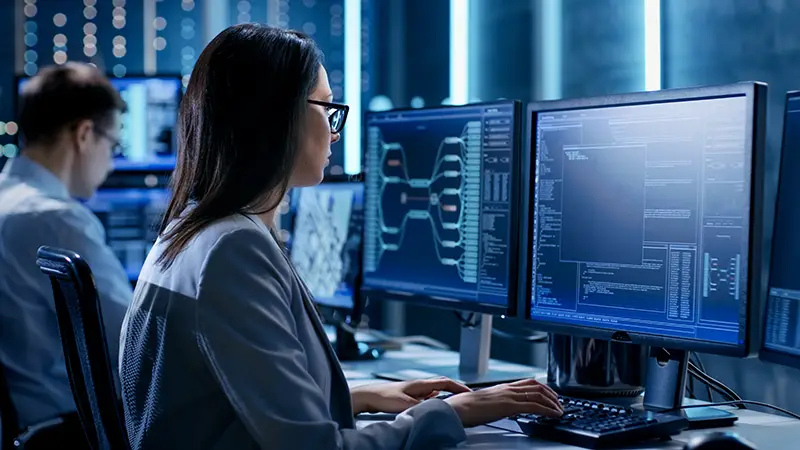 – Cloud computing – This type of service is used to leverage the power of cloud technology so your business can be more productive. With this option, you'll have access to all kinds of tools and resources without having them physically located on-site, which saves money!
– Cybersecurity – One thing that all businesses should be concerned about these days (especially in today's world) is cybersecurity. Managed IT services can help protect you from potential hackers who might try and gain unauthorized access into your company's computer systems, thus protecting against data breaches or identity theft incidents!
– Data Management – If you're looking for ways to manage better the information within your organization, then managed services are an excellent choice because they allow employees to work on projects collaboratively from anywhere at any time. This means employees can collaborate regardless of geographical location and time zone differences!
– Hardware Management – With managed services, you'll have access to all kinds of hardware options such as servers, desktops, and laptops that come equipped with certain software programs needed by your company's IT department.
– Networking Infrastructure – Whether running a small business or a large corporation, having an efficient network infrastructure is crucial for success in today's world where technology plays such an important role in day-to-day operations and communications between companies across continents (and even countries). Managed services will provide everything from routers switchboards up through firewalls, etcetera, thus allowing organizations to take advantage of these tools without having them physically located on-site.
– Software As Service (SaaS) – This type of service provides companies with software applications over an Internet connection instead of purchasing licenses for each user within an organization; thus, saving money on licensing fees by only paying what's needed per employee who uses them!
You may also like: When Should you Hire a Managed IT Services Provider?
Image source: Shutterstock.com