Click here to get this post in PDF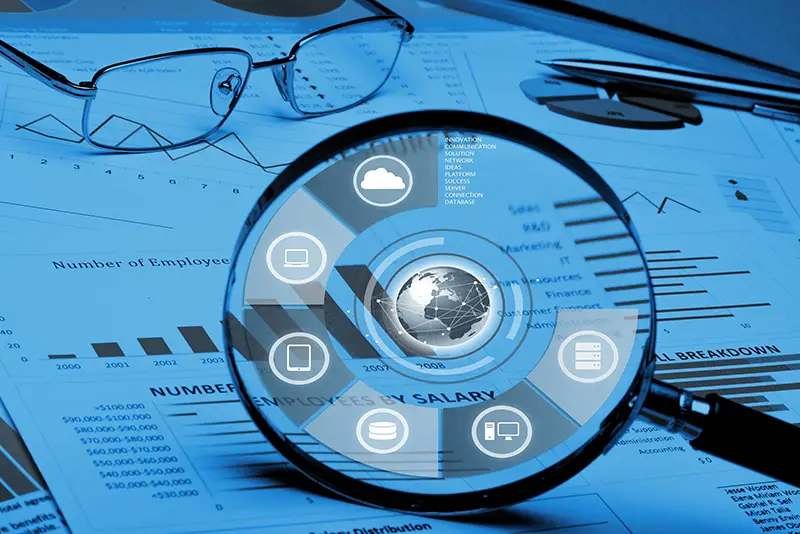 Many growing businesses overlook how much their business accounting solution affects their operations and expansion plans. Primitive tools such as QuickBooks and Excel work great for small and mid-tier organizations, but eventually, your company will outgrow them. Once that happens, you need an ERP solution.
Enterprise resource planning, or ERP, refers to business process management software solutions that track and manage a company's supply chain, financials, operations, and human resources. These solutions provide valuable insight into the organization's health, leading to company success.
However, these benefits require proper installation that seamlessly integrates the solution into your operations. By reading further, you will learn how ERP can help your organization along with valuable installation tips.
Enterprise Resource Planning and its Benefits
An organization's needs change as it expands. ERP solutions help manage these changes in a simple, easy-to-understand, centralized format. Historically, these systems were monolithic software suites dedicated to a single function. Each system was complex and expensive, and required heavy modification to meet unique business requirements and talk to each other.
Today, these systems are more modular, letting you manage every component of your organization, including your productivity tools, customer engagement, and e-commerce. You can also swap features in and out with ease, based on your growing needs and requirements. All without worrying that you will break something.  
Throughout it all, it is becoming increasingly impossible to ignore the impact ERP has on the business world. With their data and processes collected in an ERP, businesses are finding it easy to align the operations of their departments for better workflows and significantly lower costs.
Some of the more notable benefits include:
·   Real-time transaction and regulatory control
·   Improved data security and integrity
·   Efficient financial and process information access
·   Process and business management standardization
·   Seamless integration between management systems
·   Improved inventory, service, and cash management
·   Cost reduction and profit maximization
·   Improved responses to market and business operational changes
ERP Implementation Strategies
ERP solutions just make your organization work in the current business environment, but only if you implement them properly. However, not every implementation strategy will work with all organizations. Fortunately, the following strategies will work in many cases:
·   Big bang: Single-stage, ERP implementation, and integration. You install every module immediately in a single night. There is no turning back and this strategy can bring temporarily reduced productivity.
·   Phased rollout: Implementation happens in predetermined steps based on module, business unit, or geography. Can make your systems, networks, and infrastructure temporary more complex which can lead to data loss.\
·   Parallel adoption: Also called parallel conversion, parallel running, or parallel cutover, implementation occurs separately and in parallel with your legacy systems. It is the least risky implementation, but it is a slower and more expensive operation.  
NetSuite Is the Ideal ERP Solution
As ERP is critical to the success of your business, you want to get it right the first time. While there is no one "best" platform, a few such as NetSuite stand above the rest. The cloud-based ERP has the most comprehensive list of vetted ERP modules available, making it the ideal solution in many cases. It also provides a central data repository for reduced errors with better efficiency, creating a one-stop solution for your ERP needs.
You may also like: Top ERP Trends For 2021
Image source: Dreamstime.com